If you love traveling, you may already be planning your next trip during the holiday season of 2019. With just a few months to go, now is the time to start planning. And believe it or not, there is so much that goes into planning that you will be pressed for time. Also, you would want to travel smart by saving money even while you have the best vacation of your life. What can you do to plan your vacation smartly? How can you holiday at your favorite destination without breaking the bank? Here are some hacks that can help you with traveling smart in the holiday season of 2019.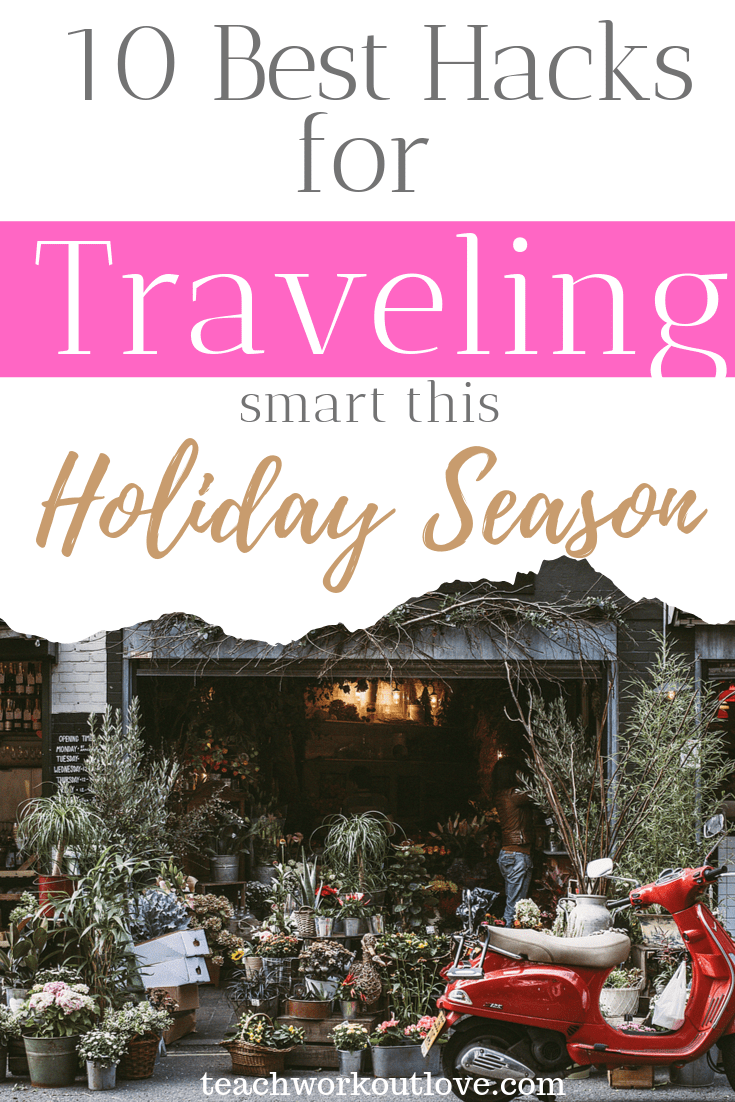 Decide your destination 
First things first, you need to decide your destination. While choosing the place you want to visit, you should consider your budget first. You cannot choose a destination in another part of the world if you don't have enough funds. Also, pick a place on the basis of the number of days you can spare for the vacation. Once you decide the destination for the vacation, you are all set to start with the actual planning phase.
Book well in advance 
Since there are still a few months before the holiday season starts, it would be a wise move to book your tickets and accommodation. What's more, you can also get some good offers and deals if you book early. Check and compare airfares online to find a deal that is really lucrative. You can also explore the hotels that come within your budget. Look for alternatives such as travel homes as well. Book an option that comes across as a good one. However, do go through the cancellation policy before making advance bookings. 
Be flexible with the schedule
Holidays are often about chaos and confusion. Flights get delayed, hotels are overbooked and streets are crowded. These can cause a great deal of stress and inconvenience, particularly if you are traveling long distances. The best way to minimize stress while you travel during the holiday season would be by having a flexible schedule. Keep a buffer day or two so that you are not pressed for time and don't end up missing on anything. 
Get travel insurance 
When you are in a holiday mode, it is easy to forget about safety. Yet, you should never step out without travel insurance. It gives coverage against injuries and illness while you travel. So you must absolutely have travel insurance integrated into your holiday plan. If you already have insurance, check if it includes travel insurance as well. If not, you can opt for extra cover. 
Create an itinerary 
The next step for planning a great holiday this year is to create an itinerary. Do research online about the attractions that your destination has to offer. Also, find out the best things to do in the city this 2019 holiday season. Almost every city in the world hosts special events and parties during the holidays. You can gather complete information online and create an itinerary to have a memorable vacation this season. 
Pack according to the weather 
Another useful tip is to consider the weather of the destination when you plan a vacation during the holidays. It may be freezing back home but your winter stuff will not do if you plan a trip to a tropical beach destination. Again, you can find accurate information about the weather by researching online. Know the kind of weather that you can expect when you arrive there and pack accordingly. Also, make sure that you carry all the essentials such as medicines, chargers and anything else you would need.
Avoid carrying too much stuff 
You must have the right kind of clothing and all the essentials while going on a vacation. But carrying too much stuff is not a great idea, particularly during the holiday season. Airports are often crowded and cabs are hard to find. You may have to carry around your luggage and too much can cause a problem. Prioritize packing light because it will be easier to navigate with fewer and lighter bags and suitcases. 
Stay connected back home 
You may be in another part of the world, but don't forget your loved ones back home. Stay connected and do make it a point to call them every day, particularly if you are traveling solo this season. They will surely miss you on special occasions and you will miss them as well. Have international data on your phone so that you can call and be on social networks as well. Being in touch is also important from the safety perspective as people back home know where you are all the time.
Take lots of pictures 
Vacations are all about memories and you must capture every moment that you can. When you travel during the holidays, you will probably have some amazing shots to click because there are decorations and celebrations everywhere. Every place has its own holiday culture and you will not want to miss the moments. Make sure that you take lots of pictures to carry back home and share it on social media as well. 
Celebrate the holidays
Even when you are on a vacation, celebrate the holidays as you would have done back home. You will probably find big celebrations on the streets in almost every part of the world. Most of the hotels have celebrations on special days such as Christmas and New Year. Attend the revelries and you can enjoy the flavor of the season anywhere across the globe. Moreover, this will be something that you have never experienced before. 
A vacation during the holiday season is a great idea because you have all the time off work. Also, you are in a mood to splurge on enjoyable activities which means that you will not mind spending a little extra on a vacation. If you are planning to take a break in the holiday season of 2019, these tips will surely help you create the most amazing experience.
[blockquote align="none" author=""]
This post contains affiliate links and I may receive a commission, at no additional cost to you, should you purchase through one of my links. Please
see my disclosure
for more information.
[/blockquote]