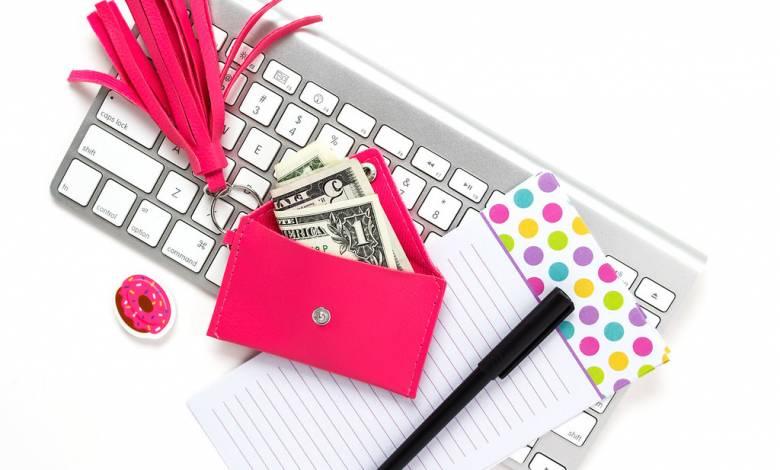 Balancing the task of saving money and creating a life for your family becomes a little more challenging after you are a mom. It is 24/7 job to take care of your kids, home and career. It takes efforts and planning to manage your career and mother duties successfully together. However, the struggle doesn't have to be that real. You can start to manage your money wisely to save more and spend less as possible. To handle money, family and career wisely, you need to adopt healthy habits that not only keeps you healthy but also your pockets. Let's read on to effective money saving habits for working mothers.
1. Use a Budget
You might have heard several times about budget importance. However being known is not enough, you should stick to your budget and, try saving more money within your budget. For working women, time is always confine because she has to perform multiple responsibilities at work and home. Therefore, if you start fixing the monthly budget for all your task, it is easier to manage.
2. Contribute to Savings
There might be heaps of bills to pay as the month starts. As these expenses never fade, your savings should never fade too. Make a habit of saving a fixed sum of money and then start paying off the utility and other expenses. Saving matters more than temporary pleasure. Hence, use money wisely by contributing to savings regularly.
3. Identify Hidden Costs
Did you know? You pay additional fees on your credit cards and debits cards that carry rebates, cash back and travel awards. Being a working mom, it is natural to fumble information. However, if you are seriously looking for areas to save money, take a look into this. You can negotiate with the banks to reduce any such fees and even the late fees.
4. Shop in Bulk or online
Shopping is one inevitable part of a mother's life. Your baby will always want something. As working women cannot visit the supermarket often. Therefore, it is suitable to shop from online stores which saves your time and money. You can order in bulk and use coupons on your every purchase from online shops to save more money. Coupons are readily available on online coupons sites.
5. Create menus for the week
How much time do you spend trying to determine what you will eat every day of the week? How often do you turn to take out? It is a headache for every woman whether you are working or not. However, you can save money and your time here as well. Look for money saver deals on your grocery items and buy them in bulk. Plan month's menu in advance and make sure not to skip any day, as even a single day outside eating can impact your budget hugely. Many families will plan a once a week take out day, so that is a great way to budget efficiently during the week too.
6. Save on Energy
Smart women love to spend less on every utility expenses. Therefore, you must focus on dropping your energy consumption as much as you can. You can make a habit of using energy without any waste. For example, switch off or unplug the appliance when not in use or consider using a bicycle instead of a car when possible. Of course, one of the biggest things that helped with my bills (and the environment) was switching to energy efficient appliances.
After a bit of research I was amazed at how much energy is being wasted by the older appliances at home – things like our fridge, dryer, A/C unit, and especially the water heater which I didn't realize was totally outdated until over the winter. Luckily we've been saving up to replace it, probably with the one of the tankless natural gas options I found on this iPropertyManagement list. The best part is that once we replace all these archaic appliances, they will end up paying for themselves by conserving energy! What a better way to help save money for working moms? Now you can focus on spending money on other important things too.
7. Avoid Small Expenses
Many working moms tend to enjoy their coffee made by barista or even Starbucks like many women do. However, this kind of small expenses can cost you high annually. Do you believe an average individual spend around $1000 on coffee each year? You can make your pack lunch and drink coffee at the office vending machine without spending any extra penny. So choose a skimpy way and cut down on such day-to-day cost for better savings.
8. Redefine Fun
Who says your kids can enjoy only at expensive places? If you are on a saving mission, try not to create any habits in your kids that is too expensive to bear regularly. For example, take your kids to parks and free events rather than expensive resorts or game zones. Do some research before hand and find out if you can pack a lunch and snacks to offset the costs of spending money at the park. This way you can spend time with your family without breaking your banks. Also, free venues are a great place to socialize and find like-minded people.
9. Learn about managing finances
Managing your finance can be difficult. Hence, you need to get used to it without feeling any hesitation. For that, you need to start the habit of getting comfortable about money things like investing, savings and tax. Try learning about financial management so that you can easily save money where ever you can. Also, find areas to invest money for your baby's future with the best interest and less liability.
10. Plan a Retirement
One thing that you should start immediately is your retirement fund. Being a working mother, you have so many responsibilities to take care of. Therefore, you cannot guarantee to have a good sum of money for yourself in later years without planing a retirement investment. Everybody deserves to have a stress free retirement and so do you. Hence include retirement in your saving plans and start saving money for your future too. Besides, if you have a 401 retirement plan has an employer's contributions as well. It is extremely encouraging towards retirement planning.
Final thoughts
Isn't it great to start early? Money saving is one of the most useful habits that every woman has in her by default. Some are extreme savers while others are a little liberal. These habits are seen in many successful working women. Therefore, you can try them to manage your personal and professional life without feeling the money crunch at any point in life.
[blockquote align="none" author=""]
This post contains affiliate links and I may receive a commission, at no additional cost to you, should you purchase through one of my links. Please
see my disclosure
for more information.
[/blockquote]