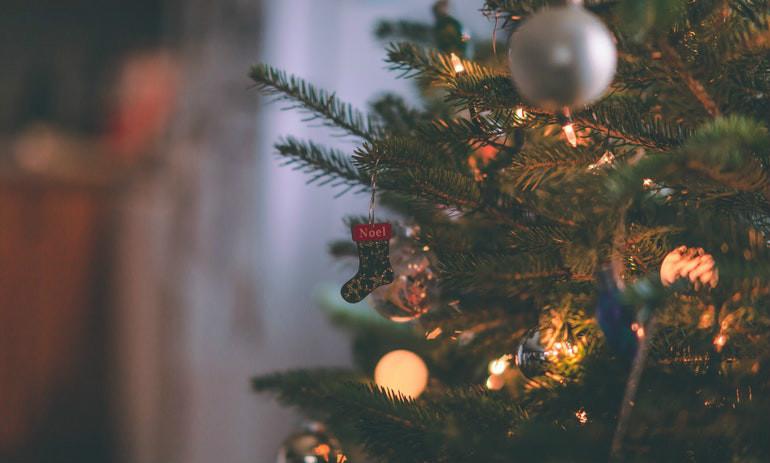 Ho ho ho! The season of giving has officially arrived! If you have an outdoor enthusiast gracing your gift list, you want to buy them stocking stuffers they'll love and remember.
So what should you get them? Whether you decide to go practical or whimsical, you can find something sure to delight on this list. Maybe you'll even get an invite to their next camping trip?
With that in mind, here are 11 ideas to get you started!
1. A Hat and a Set of Hair Ties
When you're trying to find your way, the wind blowing hair in your face is so distracting. Plus, impaired vision can become a safety hazard in the wild. If you're bouldering up a tough climb, you don't want to lose your grip to tuck away a stray strand.
Delight that special someone with a hat that will keep their locks safely under wraps. Do they have a longer 'do? If so, add a set of stylish hair ties that will keep their tresses tucked away without yanking or damaging strands.
2. A Gorgeous Picnic Blanket
Something about dining al fresco is so romantic — until you get dirt or bugs in your meal. Help that special someone enjoy an extra-special picnic or day at the beach with an oversized blanket that leaves plenty of room.
It comes with a handy travel sack, so it's easy to toss over your shoulder even when a backpack burdens you. Your food will stay pest- and dust-free in the center of this super-sized wonder.
3. A Waterproof Tablet Bag
Weather is unpredictable out in the wild. One minute you're hiking along the trail and the next you're hiding beneath a tree, waiting for the storm to pass.
With that in mind, get your loved one a waterproof tablet bag to keep their belongings safe. They can still operate their tablet through the bag but without the risk.
4. A National Parks Map
Where in the world will your friends go on their next adventure? They can pick out any national park on this map to fuel their ideas. Whether they choose to go west or stay on the East Coast, they'll find a treasure to explore.
The image lists all 61 of our national parks. Your friends can blog about their adventures on the road, or perhaps they'll create a checklist of the places they've traveled to date.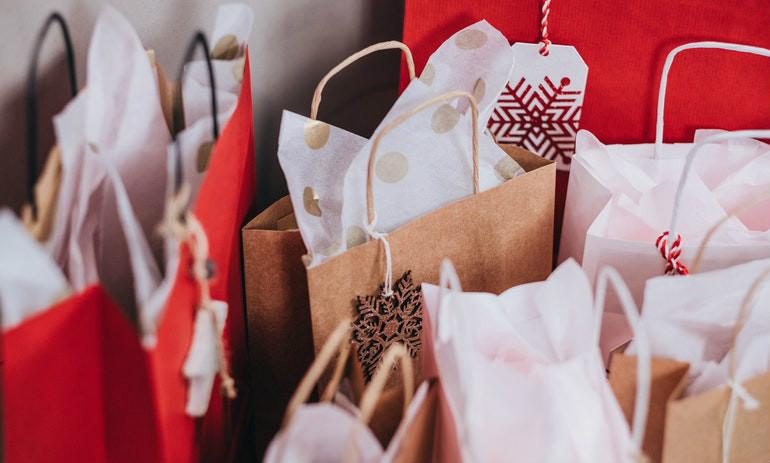 5. A Wrist Compass
A quality compass can be the difference between making it back to your vehicle and sleeping rough for the night. Give the gift of a wrist compass that they won't drop or lose. They can check their direction as quickly as they check the time.
6. A Bad Weather Firestarter Kit
If that special someone on your list is an accomplished outdoorsman or woman and loves camping, maybe they can start a fire without a match. That doesn't change the fact that the right tools make getting a blaze going less time-consuming.
In frigid conditions, getting a campfire started quickly can make the difference between dry socks and frostbitten toes. Give them a severe weather firestarter kit, so they can get toasty and warm even if a storm blows up unexpectedly.
7. A Leak-Proof Thermos
You go to take a sip of your morning cuppa, and it spills all over your flannel. This inconvenience is a major bummer if you're miles from the nearest convenience store for a refill.
Give the gift of a leak-proof thermos to keep your loved one's hot beverages where they belong — in their tummy. The best ones will keep hot drinks piping for hours, a bonus when you're out in the woods on a freezing day.
If some of these gifts seem a bit costly, there are always ways of reducing your costs!
8. Arnica Bath Salts
After spending time in the great outdoors, you tend to smell a little ripe. Plus, your muscles grow sore from all the exertion.
Help the person you love to relax after hitting the trail this year by giving them arnica bath salts to soak in after an excursion. Herbalists have used arnica for centuries to ease the pain of bruises and muscle aches.
9. A Star to Wish Upon
Wouldn't it be cool if that special someone could make a wish on a star named after them? Get that special diva on your list this unique gift so they can brag to their friends about their celestial namesake.
You don't have to be Elon Musk to give the gift of outer space to that person who can't get enough of wide-open everything.
10. A Co-Op Membership
If your friend embraces clean eating, make their grocery shopping a breeze by getting them membership in a food cooperative. Food co-ops often offer obscure foods that individuals otherwise have to purchase online.
This shipping creates carbon emissions. Plus, local farmers grow the food provided in co-ops, meaning it maintains the nutrient value more effectively than products growers ship over long distances.
11. An Adoption
What do you get the outdoor enthusiast who already has it all? Why not give a gift that gives back by adopting a tree in their honor? Your recipient receives a certificate suitable for framing.
The planet gets another carbon dioxide-cleaning miracle plant. It's a win-win all around!
Delight the Outdoor Enthusiast on Your Gift List
The stocking stuffers on this list are sure to please and inspire anyone on your "nice" list who feels at home in the great outdoors. Show them how much you admire their passion for the wild this holiday season.
This post contains affiliate links and I may receive a commission, at no additional cost to you, should you purchase through one of my links. Please see my disclosure for more information.