Are you looking for ways to make the holidays more festive? Each year we look to find ways to make the holidays more festive, especially being away from our family during some of it. Find out how Wonderful Pistachios can help you with making the holidays more festive this year.
This post was sponsored Wonderful Pistachios as part of an Influencer Activation and all opinions expressed in my post are my own.
We are a military family and we live on the other side of the country from our families. This means that we have to find ways to be more festive for our daughter and ourselves since we celebrate Thanksgiving alone. Luckily we are able to get over to New York for Christmas, but all the other holidays we spend alone. When trying to find more ways to make the holidays festive, we look for a few certain things. Are there events we can go to? Is there a company we can donate items or money to? And can we find some great food to fill our tummies.
Luckily, we were able to do all of those things this year! Read on to see how Wonderful Pistachios can help your family make the holidays more festive.
Donates money to Toys for Tots
To begin, the holidays are the perfect time to give back to others. Whether it be donating canned foods, donating coats for kids, buying toys and bringing them to toy baskets, etc. Wonderful Pistachios is donating $.10/unit for Wonderful Pistachios Roasted & Salted and Wonderful Pistachios Roasted No Salt sold at Walmart up to $100k to Toys for Tots.
How amazing is that? Not only do you get to have a great snack for the holidays, but they are donating some of the proceeds to a wonderful charity. If you don't know too much about Toys for Tots, do your research and see how it works and where they deliver the toys. Donations will be collected between November 1 and December 24th.
If this is right up your alley, then you can totally identify as a Mindful Nut like me! Loving the fact that they are donating money to a charity from my purchase and savoring every moment when cracking open the snack.

Bring a snack
Always bring a snack wherever you go. There will always be someone who wants to eat a snack, no matter how early or late! Never show up empty handed! Plus, everyone will love the idea of a great snack. Wonderful Pistachios are crunchy and delicious as well as hard to stop eating! They are also Non-GMO Project Verified, Gluten-Free, Kosher certified, Halal certified, and vegan. This happens to make the best snack for everyone, especially during the holidays for guilt-free snacking! Not sure if they want to eat it at the party? Gift wrap it with a bow and give it to your party host!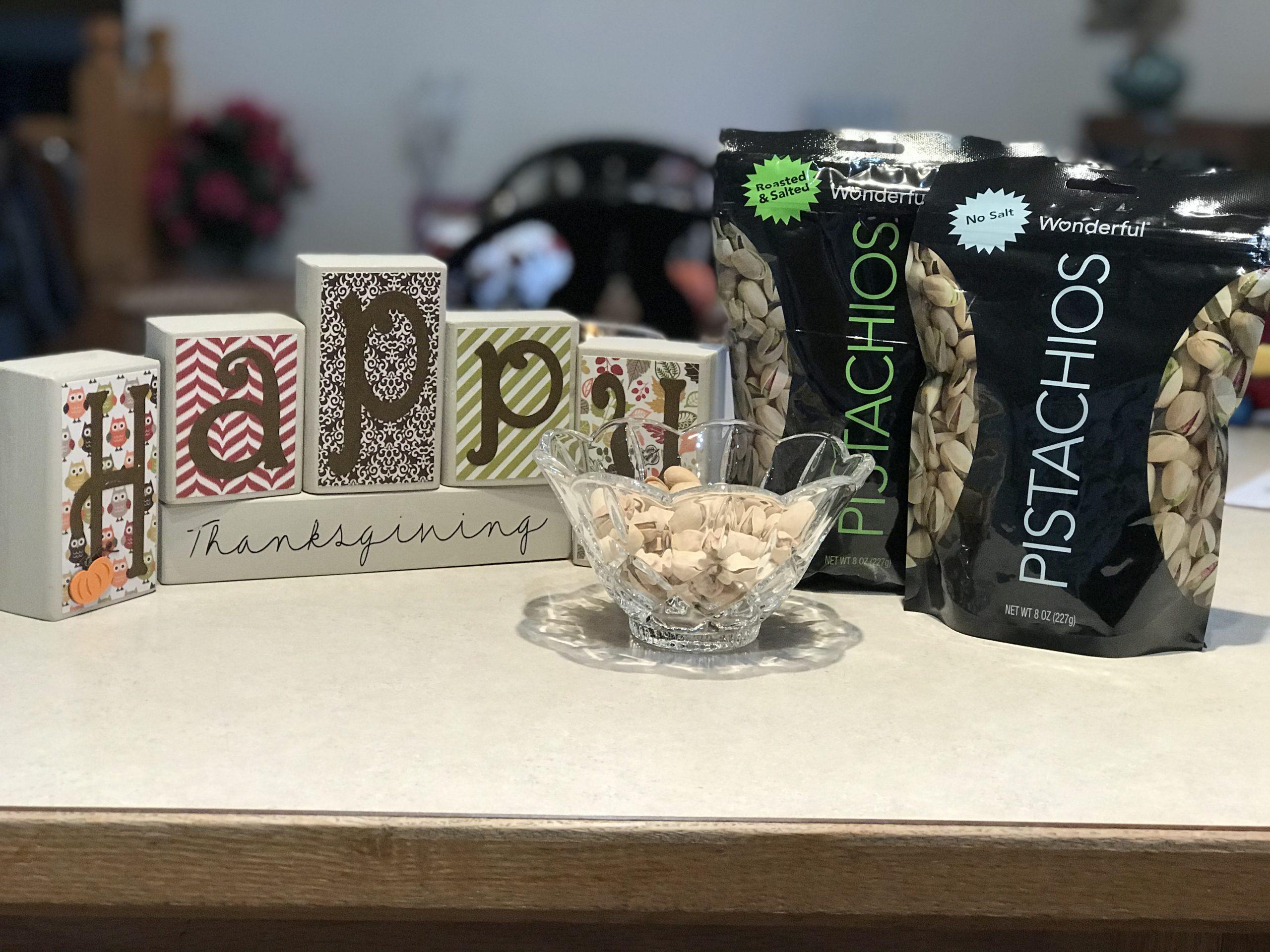 Stocking stuffer
Last but not least, Wonderful Pistachios are the perfect gift for stocking stuffers. My husband and I are always trying to find the best stocking stuffers by being more creative than the other. Usually it turns out to be random items chachkies that are funny but useless. Why not get a heart-healthy stocking stuffer for your loved one? The bag itself can be wrapped or you can put a big bow on it too. It fits perfectly in a stocking and can be the idea of all ideas! Stand back and watch as your loved one opens their stocking and immediately is happy! Wonderful Pistachios can also be a great teacher gift as well. Easy to wrap and fit in a backpack, plus a delicious snack they can eat after school.
"Scientific evidence suggests but does not prove that eating 1.5 ounces per day of most nuts, such as pistachios, as part of a diet low in saturated fat and cholesterol may reduce the risk of heart disease. See nutritional information for fat content."
Final thoughts
Holiday seasons are stressful but amazing at the same time. By creating a fun way to make the holidays more festive can help everyone through a stressful time.
Find out more about Wonderful Pistachios by following them on social media: Facebook, Instagram and Twitter.