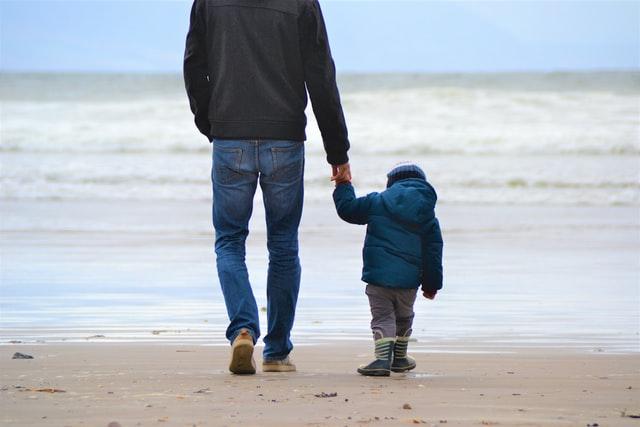 Some relations have special bonds that simply can't be explained.
For those people fortunate to have stepdads with whom they share such bonds, making sure they know how much they mean to you is something we should always do.
With Father's Day around the corner, celebrating the father figure in your life doesn't have to be limited to solely blood bonds. Go all out and celebrate the father figure or stepdad for the amazing person they are, with the best gifts.
Whether it is wholesome stepdad cards, funny gifts or a sentimental picture frame, make his day special by giving him the best Father's Day gifts.
If inspiration is what you're looking for, we've got you covered. Here are a few of our favourite Father's Day gift ideas for stepdads, that are sure to make them feel loved on this special day.
Let's take a look!
1. A Thoughtful Card For Him
When it comes to the world of gifts, there are few classic ideas that have an entirely different impact on the recipient. A handwritten card easily tops this list. If you're looking for a thoughtful gift for your stepdad, a personal card for him is a perfect idea.
Expressing how much someone means to us isn't something we do often. Whether it is our reserved nature holding us back or simply the chaos of our daily lives, we need to make sure to tell those close to us how much they mean to us.
For your stepdad, take the time to write down a thoughtful card that expresses everything you've always been meaning to tell him. Whether it is feelings of gratefulness or appreciation for who he is, don't hold back and make sure to tell him exactly what he means to you and your family.
2. A Funny Gift
Humor and pranks for those close to us can be a sign of how comfortable we feel with them. If you've always been friendly but polite with your stepdad, a funny gift may be the perfect way to overcome this and make him feel like an important part of the family.
Whether he is a jokester or this is a rite of passage for those close to you, a funny gift is a great way to make someone laugh and perhaps even feel special. You can ask your mum to help you out with this and find the best funny Father's Day gift for your stepdad that he's bound to love.
To make it more special, consider adding a note with a dad joke or a Father's Day pun, he'll definitely appreciate the gesture!
3. A Sentimental Picture Frame
You might have had a few special memories with your stepdad that you'll always remember with the biggest smile on your face. If you have pictures from the same, we have the perfect gift idea for Father's Day – a picture frame with your favorite memory with him!
Simple gifts are sometimes the ones that hold the most meaning and if you have something special like this, get it printed and framed. Wrap it up in a nice gift wrap and give it to your stepdad on Father's Day.
As he opens it and realizes what the gift is, he's guaranteed to have a big smile on his face and a warm feeling in his heart.
4. Sports Merchandise of His Favorite Team
In the world of sports, there are many die-hard fans that possess an entire collection of their favorite team's merchandise. If your stepdad fits in this category, consider gifting him merchandise from his favorite sports team to make Father's Day 2022 special for him.
From jerseys and footballs to signed pictures and perhaps game tickets, whatever fits your budget, you can purchase those for him. To make this even more special, consider sitting down with him and watching his favorite team play.
This quality bonding time may seem simple but it will be something he'll always remember and hold dear.
To Sum Up…
Make your stepdad feel extra loved and special this Father's Day by giving him the best gifts. Whether it is something sentimental, funny or personal, there are many ideas you can explore to find the perfect gift for him.
Additionally, make sure to add a personalized touch or a personal element to the gift to make it special, he'll definitely appreciate the thought and love that goes behind it.
This post contains affiliate links and I may receive a commission, at no additional cost to you, should you purchase through one of my links. Please see my disclosure for more information.