When it comes to the safety of your children, there is no room for error. Kids just always seem to get in everything. If there's a way to harm themselves, sure enough, they're going to find it. However, you can limit how easy it is for them to cause serious injury to themselves. Making your home kid-proof can be difficult if you're unsure of what exactly can hurt your child. This article will provide you with four different ways to ensure your home is safe for your babies.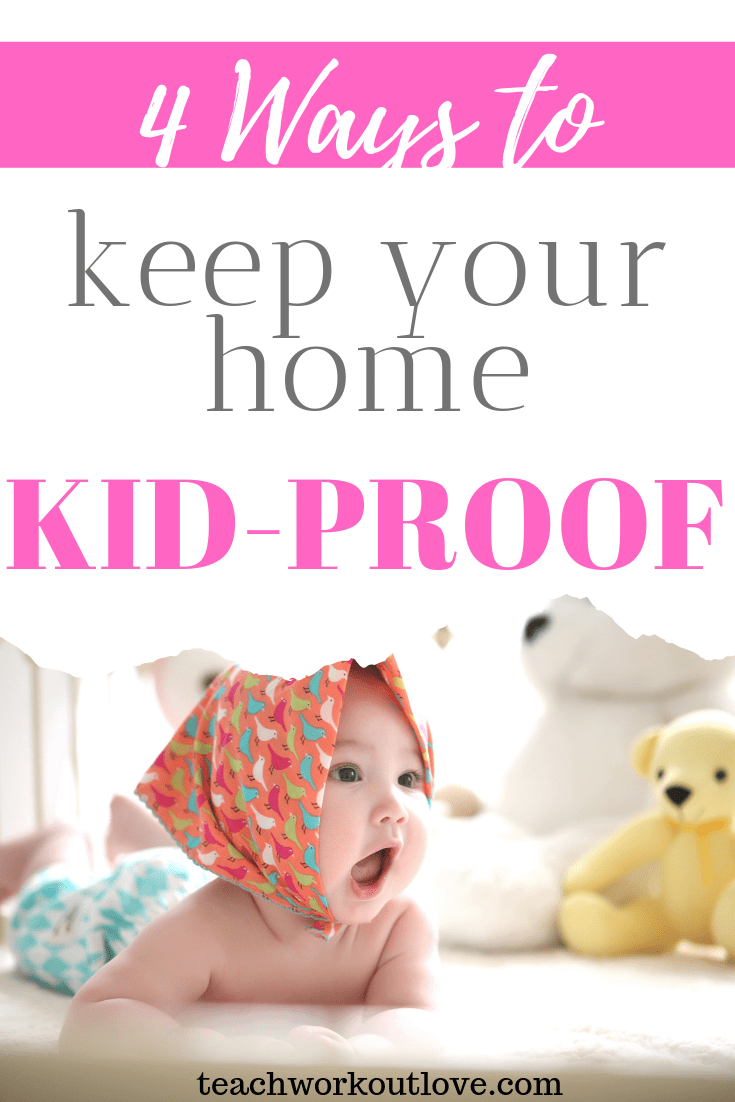 Lockboxes
If you have a gun that you've bought from deguns.net or another weapon retailer, then you need to have a lockbox. This ensures that the gun is stored safely away from the hands of curious children. Too often, children can get their hands on a gun that isn't stored away properly. Lethal accidents can occur. You don't want your child to become a statistic. Having a safe or lockbox to store your gun or guns is your best bet for their safety. Making this portion of your home kid-proof is nonnegotiable. This is a safety risk, make sure to take these measures.
Mounted TV Sets
Another way to kid-proof your home is to mount TV sets. As your baby grows, you can be sure that they're going to try climbing everything that they can. One of those places that they may attempt to climb is your TV stand. There are shelves the perfect height for them to use as footholds. The problem stems if your TV simply rests on the stand. It can fall right on top of them and cause them serious harm. Instead of using a TV stand, you should have your TV mounted on the wall.
Gate off Kitchen
The easiest way to make your kitchen safe for your child is simply to restrict access to it. Your toddler doesn't need to be in the kitchen with you. While it may be a pain to climb over the gate yourself each time you need to enter the kitchen, it's a small price to pay for the safety of your child. There are just too many sharp objects and dangerous food items that could tempt them.
Ensure Doors Don't Shut
Another often overlooked problem in the household is doors. A lot of cut and injured fingers is a result of a door injury. It can be extremely easy for children to close the door on their fingers. Keep it open by simply draping a towel over the top of the door.
Keeping your children safe is always your top priority. These considerations are especially important for working moms who frequently leave their children home alone. Make sure you prevent any emergencies from happening in the first place and follow the above four tips to kid-proof your home.
[blockquote align="none" author=""]
This post contains affiliate links and I may receive a commission, at no additional cost to you, should you purchase through one of my links. Please
see my disclosure
for more information.
[/blockquote]