Life changes a lot when you're a parent, especially when you have your first child. There are hundreds of things to think about, one of which is the long list of accessories you're going to need.
You only need to do one search online to discover the thousands of products that are on the market nowadays, and it can quickly get overwhelming (not to mention expensive)!
Doing some research can ease your worries and prepare you for the rollercoaster known as motherhood. It also ensures you only buy the necessities and don't spend unnecessary money on items you'll never end up using.
Here are five essential accessories to invest in as a busy mom to make your life easier and your baby as comfortable as possible.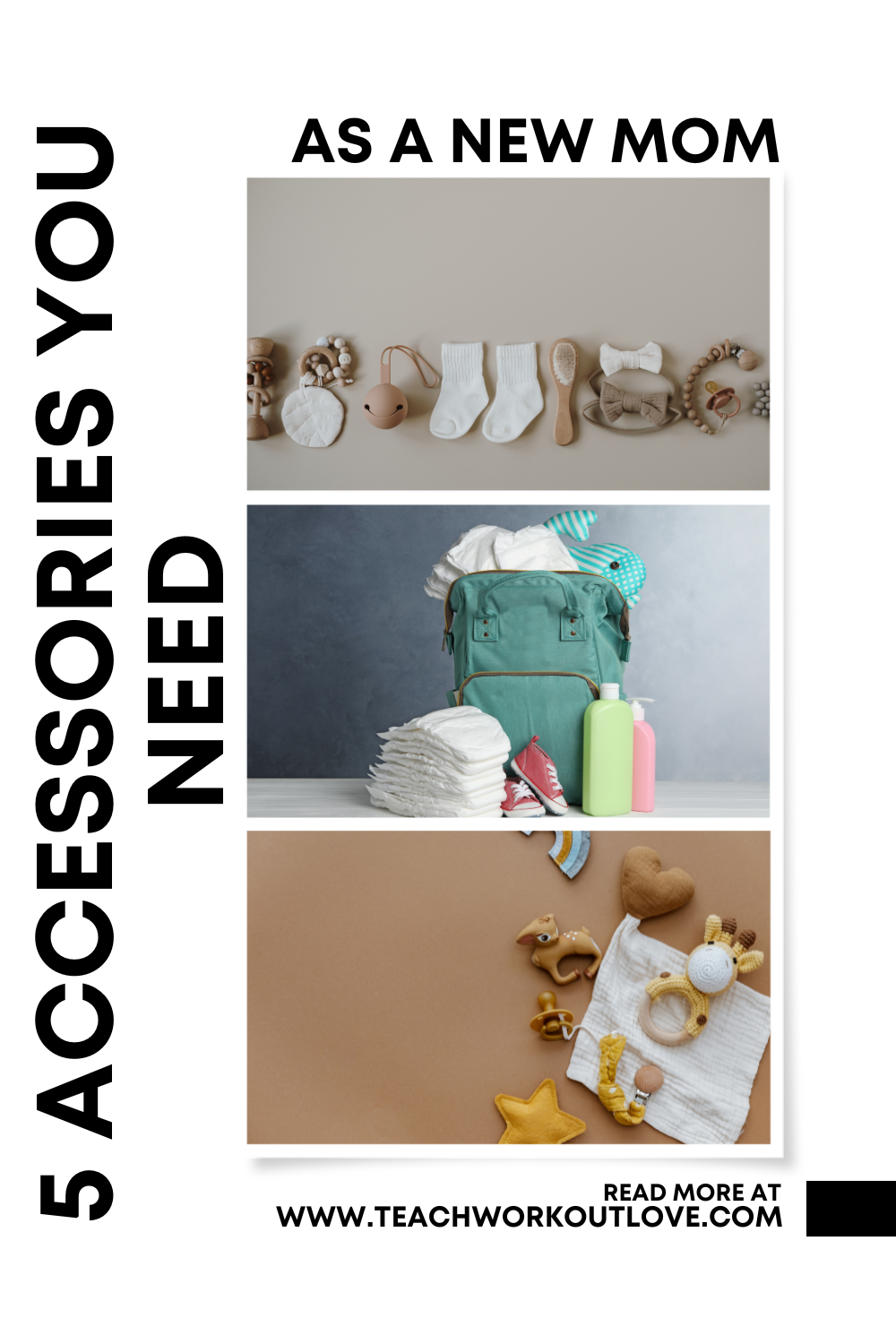 1. Baby Wraps
A baby wrap, also known as a baby sling or carrier, is a handy accessory that enables you to carry your baby around with you. It's made out of soft fabric, such as cotton or silk, and wraps easily around your chest and torso so you can have your baby as close to you as possible. You can also get baby wraps to place on your back if you find this more comfortable.
Baby wraps are helpful when you're busy doing jobs and need both hands free but also want to keep a close eye on your baby. They are safe, supportive, and comfortable for your little one, and they'll have no trouble napping in the carrier while you get on with your work errands and house chores.
2. Baby Clothing
The list of necessary baby clothing is relatively long. To save money, we recommend that you avoid buying several clothing items of the same size.
Your baby will grow rapidly in the first year of their life, so you'll probably only need three or four outfits every few months. Buying too many clothes of the same size could mean that your baby outgrows them before they get a chance to wear them!
You'll need a range of clothes for your newborn, including both warm, winter-appropriate clothing and cooler summer clothes. Here's a general list of what you'll need to purchase for your newborn baby and into their first few months of life:
2-3 x Jumpers or cardigans
4 x Onesies
2-3 x Sleepers
3-4 x T-shirts
2-3 x Trousers
2 x Dresses
6-8 x Socks
1 x Outdoor jacket
3 x Shoes
Of course, your baby's exact needs will be unique, and you might need more or less of the above clothing items to keep your baby comfortable. It also depends on the weather conditions in your area when your baby is first born. If you give birth in the middle of winter, you might need more warm, outdoor clothing than if you give birth in June or July.
3. Changing Mat
Babies can wee or poo up to 10 times a day (yes, 10 times!), especially in their first few months of life. To keep your home as clean and hygienic as possible, you're absolutely going to need a changing mat.
A changing mat is one of the most essential baby accessories to buy as a new parent. It provides a safe and comfortable area for your baby to lie in as you clean them up and change them into a fresh diaper.
You can get changing mats of all shapes, sizes, and designs. Make sure to purchase a high-quality mat that has thick padding and won't break easily. You'll be using your changing mat several times a day, so it needs to be durable!
4. Bassinet
A bassinet is a small bed for newborn babies to sleep in until they reach around four months old. They are often oval-shaped and have cloth or soft mesh along the sides to provide support and comfort for infants.
Bassinets are raised to around the height of a standard bed, allowing you to lift your baby out of it without straining your back too much. This is a great option if you've had a caesarean section and are unable to bend down comfortably.
Some bassinets come with built-in lights, speakers, and motors that gently rock the bed back and forth to encourage your baby to sleep.
Compared to cribs, bassinets are smaller and more suitable for young infants between zero and four months of age. They're easier to move around due to being lighter than cribs, and often cost less to purchase. Many have added features like built-in music devices or rocking motors, and some can even convert into a changing table.
5. Feeding Bottles
For those of you who plan on bottle-feeding your newborn, you're going to need to stock up on clean feeding bottles. Even if you're breastfeeding, you'll still need feeding bottles to store excess milk for later use.
There are so many different types and sizes of baby bottles and teats, and this can make finding the perfect one quite complicated. To begin with, you'll need to buy four-to-five-ounce bottles. When your baby reaches four months old, you can switch to larger feeding bottles that hold between eight and nine ounces of milk.
When purchasing baby bottles, you'll also need to consider the size and shape of the teats (the bit of the bottle that your baby sucks at the top). You might need to purchase a few different options to see which your baby prefers, as there is no one-size-fits-all for this, sadly.
If you're concerned about microplastics, you can choose glass feeding bottles instead. Most baby bottle manufacturers offer plastic and glass options, so you have the freedom to try both and see which you and your newborn prefer.
Note that glass feeding bottles are heavier to hold and more likely to shatter if you drop them. However, you can get rubber sleeves to place around the body of the bottle to protect it from chipping or breaking if dropped.
This post contains affiliate links and I may receive a commission, at no additional cost to you, should you purchase through one of my links. Please see my disclosure for more information.