Here are five essential resources that will help you prepare for the arrival of your first baby and for your new life as a mother. Read to the end because we have a bonus for first-time fathers!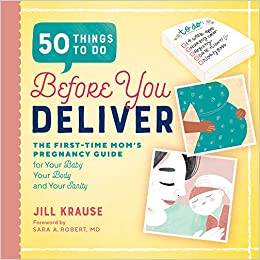 1)
50 Things to Do Before You Deliver: The First Time Moms Pregnancy Guide
(2018): 
Author Jill Krause, with a foreword by Sarah A. Robert M.D. 
Although this book is two years old already, it is a great checklist of what to do in the early months of your pregnancy.  To prepare yourself, your family, and your household for the baby and a smooth transition to motherhood. And, now it's available in paperback!
Jill Krause, an author of the popular pregnancy blog Baby Rabies, gives a new mother fifty actionable steps to take to prepare for the baby's arrival. She imparts advice with a down-to-earth approach and much humor, which all new mothers need! 
There is a lot of advice you aren't likely to get from your mother or your friends who are mothers.  Such as how to find and use technology to track your pregnancy.  Also how to plan for and apply for maternity leave from work.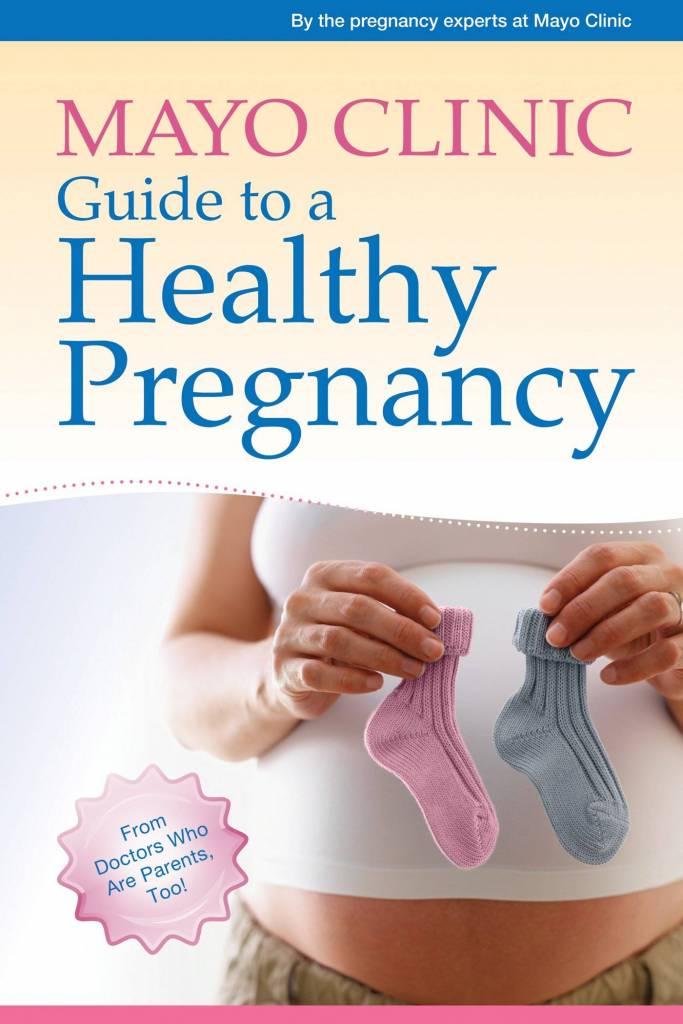 2)
Mayo Clinic Guide to a Healthy Pregnancy: From Doctors Who Are Parents, Too!
(2011)
Written by doctors at the renowned Mayo Clinic, this illustrated guide is an authoritative and reliable resource on all aspects of pregnancy.  Laying out the week-by-week developments of the baby as well as the changes for the mother. There is a 40-week pregnancy calendar, a guide to common symptoms, and lifestyle modifications that will help both mother and baby. Topics include:
The experts at the Mayo Clinic also give answers to common questions that new mothers might find embarrassing or difficult to discuss with their partner, their doctor, or friends and family.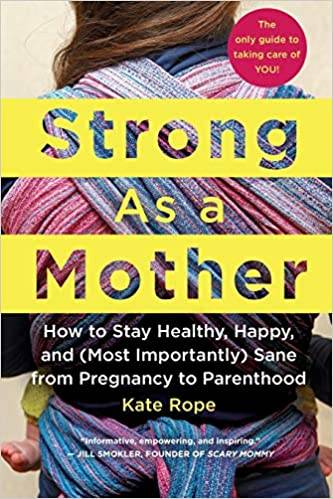 3)
Strong as a Mother: How to Stay Healthy, Happy, and (Most Importantly) Sane from Pregnancy to Parenthood
(2018):
Author Kate Rope
All pregnancy books address the emotional rollercoaster pregnancy brings. However, this is the only book that can tell the first-time mother what to do about it, and how to to take care of herself.  To prioritize her emotional health, set boundaries, and make good choices. 
Strong as a Mother is organized by trimester, and medical and psychological experts address common emotions arising from pregnancy.  Such as anxiety, struggles with body changes, guilt, and postpartum depression, with humor and in a non-judgmental fashion. This book will help a new mother actually enjoy the hardest job she will ever have.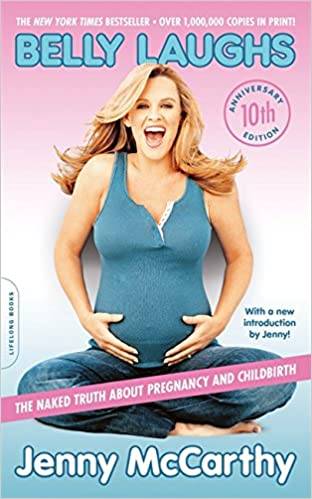 4)
Belly Laughs, 10th-anniversary edition: The Naked Truth about Pregnancy and Childbirth
:
Author, Jenny McCarthy
This New York Times bestseller is hilarious – and essential for a reason. Author Jenny McCarthy, mother, former Playboy centerfold, and Baywatch star reveals the naked truth about what you can really expect when you are expecting. 
Addressing such issues as weight gain, hormonal fluctuations, acne, constipation, and pregnancy sex, all with frank humor. This is essentially comic relief for anyone who is pregnant – or knows someone who is! 
And more importantly, it tackles subjects many new mothers might be too embarrassed to discuss.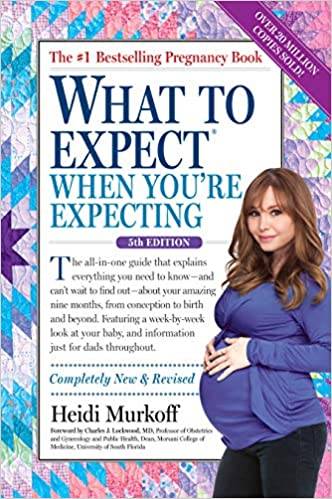 5)
What to Expect When You're Expecting
(2016):
Author, Heidi Murkoff
Although this book is a few years old, it is so classic that a movie was made from it in 2012, starring Jennifer Lopez and Cameron Diaz. Author Heidi Murkoff, who also created WhatToExpect.com and the WhatToExpect app.  It breaks down pregnancy week-by-week, covering how the baby is growing, what symptoms a new mother should expect, and what lifestyle modifications will ensure a healthy delivery. 
This most recent edition has been updated, and includes information about:
Prenatal screening

postpartum birth control

breastfeeding while pregnant 

multiple births 

water and home births

VBACs (vaginal births after cesarean sections)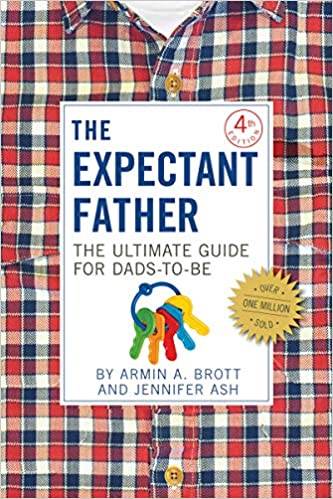 Bonus for First-Time Fathers!
The Expectant Father: The Ultimate Guide for Dads-to-Be
(4th Edition 2015):
Authors, Jennifer Ash, and Armin A Brott.
This New York Times Bestselling Guide was updated in 2015 to include more information about adoption, multiple births, assisted reproductive technology, and dads in the military.
Written in a friendly style and illustrated throughout with humorous New Yorker–style cartoons. The Expectant Father is an essential read for new fathers seeking guidance and confidence.
Armin Brott is a best-selling author and nationally-syndicated columnist, and a dad of three. He shares his personal advice and experiences. Along with co-author Jennifer Ash has collected the advice of leading obstetricians and the experiences of hundreds of fathers.
The Expectant Father gives new fathers a month-by-month guide to their partners' pregnancy as well as the skills they need to support her, prepare for the arrival of the baby, remain involved in the process and contributing, and also take care of themselves.
These resources will help new parents not only survive this experience but thrive!