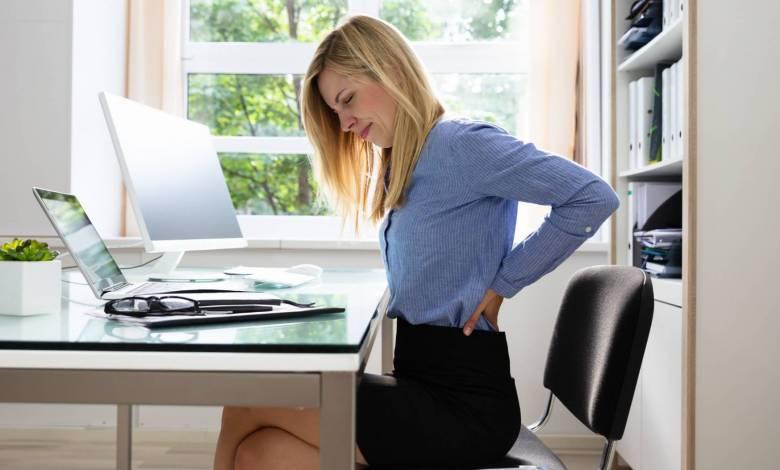 Back pain is a common issue that anyone can suffer from. It isn't caused by one thing. Back pain can be caused by a variety of lifestyle factors, such as over stretching, exercise, age-related changes, and injuries. If left unattended, back pain can worsen over time and cause medical conditions that will need around-the-clock care and attention. Experiencing back pain is not a nice feeling, so there are plenty of resources out there, like the advice articles on Rolling Paper, that can give you detailed information on any medical treatments you might want to consider for your back pain. Alternatively, here are five guaranteed methods to get rid of back pain.
Chiropractor
There are so many benefits of getting a chiropractor. Including lowering blood pressure, reducing back pain, and finding relief from those headaches that won't go away. In this case, using a chiropractor will help you reduce the inflammation in your back that is causing the pain and relieve any tension to rid that back pain that has been causing you stress. Chiropractor services can help you reduce and manage your pain and allow you to start living life comfortably within a matter of treatments.
Regular activity
One of the best lifestyle factors that can contribute to treating back pain is staying active. If you suffer from back pain, it can be easy to want to lie down or sit in a chair. But, this will only increase the tension and not help the issue improve. It will be difficult when you are in pain, but staying up and active will guarantee to relieve pain and tension. Gentle walks and stretches are the best options.
Cognitive Behavioral Therapy (CBT)
Using psychological therapy, such as CBT, is a common way to reduce the stress of the pain. More often than not, we can overthink the pain, and stressing the mind can make the pain and tension worse. CBT can change how you think about your condition and help you manage it in a more calm and mindful way. Psychological support alongside exercise and manual therapy will ease the pain in no time.
Stop eating inflammatory foods
Back pain is commonly an inflammation issue. Thus, consuming inflammatory goods, such as food, can worsen the sensation. These foods include white carbohydrates and toxic drinks, such as white bread, pasta, sugar, and alcohol. These can reduce the inflammation within the body to help manage the pain. Although foods are not the trigger of back pain, they can make it feel more uncomfortable. Maintaining a healthy diet and regular exercise will help manage your pain and in some cases, enhance treatment efficacy.
Nerve treatment
If the pain is long-term or worsening, it will be beneficial to receive nerve treatment. Back pain often pinches the nerve endings, which triggers the pain. This treatment may involve inserting needles into the affected area, which can prevent the pain signaling and therefore stop the pain. Nerve treatment is not always necessary if the pain is mild or sudden. Yet, it is worth looking into this if the pain has been there for a long time and isn't improving with any other treatment methods.
This post contains affiliate links and I may receive a commission, at no additional cost to you, should you purchase through one of my links. Please see my disclosure for more information.