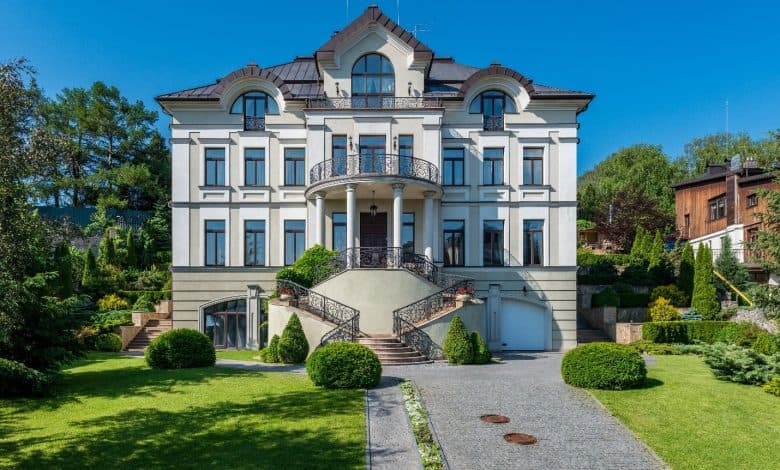 Investing in home improvement projects is about more than just aesthetics—it can significantly impact your property's value. Home improvements can range from minor updates to extensive renovations, each providing a different return on investment (ROI).
Understanding ROI in Home Improvements
ROI is a crucial concept when considering home improvements. It's a ratio that compares the net profit of an investment to its original cost. In the context of home renovations, the ROI tells us how much of the invested money you'll recoup when selling the house. However, the ROI isn't the only factor to consider; homeowner satisfaction and enjoyment of the renovations also add value that isn't strictly monetary.
The calculation of ROI becomes intricate with home improvements, as it also depends on how the value of your house compares to others in the neighborhood.
Location and Home Improvement ROI
Location plays an essential role in determining which home improvements yield the highest ROI. The value people place on certain features varies by region due to factors like climate, culture, and local market conditions.
With these considerations in mind, let's take a closer look at South Bend, a picturesque city in northern Indiana.
South Bend experiences all four seasons with cold winters and warm summers, making it crucial for homeowners to consider these factors when deciding on home improvements. Projects that enhance energy efficiency, such as window replacement and HVAC upgrades, can offer significant ROIs by reducing energy costs during chilly winters.
At the same time, South Bend homeowners also value their outdoor spaces for the warmer months. Therefore, deck additions or landscaping improvements can also offer high returns.
Moreover, because of South Bend's growing population and active housing market, renovations that modernize the home and make it more appealing to potential buyers can significantly increase home value. In particular, bathroom and kitchen remodels tend to be highly valued in South Bend's real estate market. Homeowners seeking expert bathroom remodeling services often turn to Baths by Bee, a renowned company specializing in this area. It's worth noting that Baths by Bee bathroom remodeling in South Bend is a company that has garnered acclaim for its quality and the substantial value it adds to the homes.
The Real Estate Market and Home Improvement
The real estate market can significantly influence the ROI of home improvements. For example, in a seller's market where demand outpaces supply, well-planned improvements can considerably boost the sale price of your home. Conversely, these renovations may have less impact in a buyer's market. It's crucial to understand the dynamics of the local real estate market before undertaking expensive renovations.
In essence, understanding your local climate, real estate market, and your region's specific needs and preferences can significantly influence the success and ROI of your home improvement projects.
Top 7 Home Improvement Projects With The Highest ROI
Let's explore ten home improvement projects that provide the highest ROI, giving you the insight to make informed decisions about your next home renovations.
1. Kitchen Remodeling
Kitchen remodeling remains one of the best investments you can make in your home. An updated kitchen appeals to potential buyers and adds to the homeowner's enjoyment. A minor kitchen remodel can yield an ROI of about 80%, while a major remodel has an average return of 59%. These numbers may vary based on the quality of the remodel and local market conditions.
2. Bathroom Remodeling
A bathroom remodel is another home improvement project with a significant ROI. This can include everything from a simple update with new fixtures and a fresh coat of paint to a complete overhaul of the space. High-quality bathing solutions, like durable replacement tubs and accessible walk-in showers, effectively blend aesthetics and practicality, culminating in an appealing bathroom design that boosts the home's overall value.
3. Adding a Deck or Patio
Outdoor living spaces have become more desirable in recent years, and adding a deck or patio can provide a significant ROI. According to Remodeling Magazine's Cost vs. Value report, a deck addition can provide an ROI of about 70%. A deck or patio creates additional living space and can be an attractive feature for potential buyers.
4. Window Replacement
Investing in energy-efficient windows is a two-fold benefit – it can offer relief on utility bills and significantly enhance the market value of your home. When you consider swapping old windows with vinyl ones, you're looking at an estimated ROI of about 70%. Plus, the aesthetic appeal of brand-new windows can capture the attention of potential buyers.5
5. Landscaping Improvements
A well-groomed garden can do wonders for the home's curb appeal, pushing the ROI meter to nearly 100% – a figure that outpaces most other home improvement projects. Landscaping isn't confined to just planting trees and blooms; it can also encompass the addition of walkways and patios.
6. Basement Remodel
A basement remodel can transform a typically underutilized area into a valuable living space. Whether you're adding an additional bedroom, home office, or entertainment room, basement remodels can offer an average ROI of about 70%. Additionally, finished basements are a coveted feature for many home buyers, making it a worthwhile consideration.
7. Attic Conversion
Converting your attic into a living space is another excellent way to add value to your home. Attic conversions can provide additional bedrooms or offer a unique space, such as a home office or a creative studio. An attic conversion can recoup around 10% to 20% of its cost in a home's resale value, depending on the scale of the project and the local housing market.
Conclusion
Investing in home improvement projects is a strategic move that can significantly increase your property's value and appeal. By understanding and considering the ROI of potential renovations, you can make informed decisions about which projects to undertake to get the most value for your money. Whether it's a kitchen remodel, a bathroom upgrade with the help of professionals like Baths by Bee, or landscaping improvements, careful planning and execution of home improvement projects can result in a substantial payoff when it's time to sell your home.