Every day in February, we are celebrating the 28 Days of Mom Love with bloggers across the globe. Make sure to come back and check out our posts every day this month! Click here if you missed one!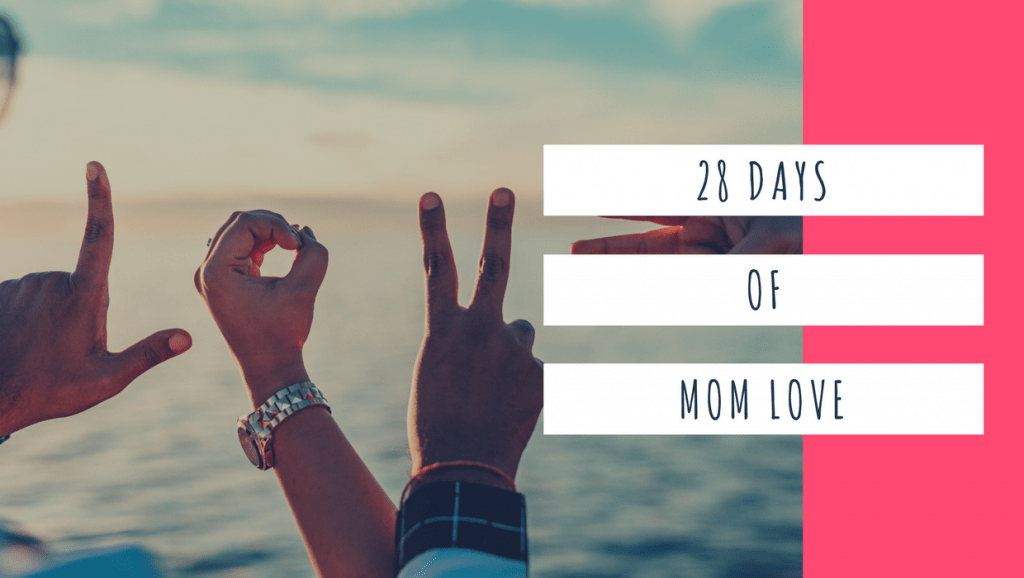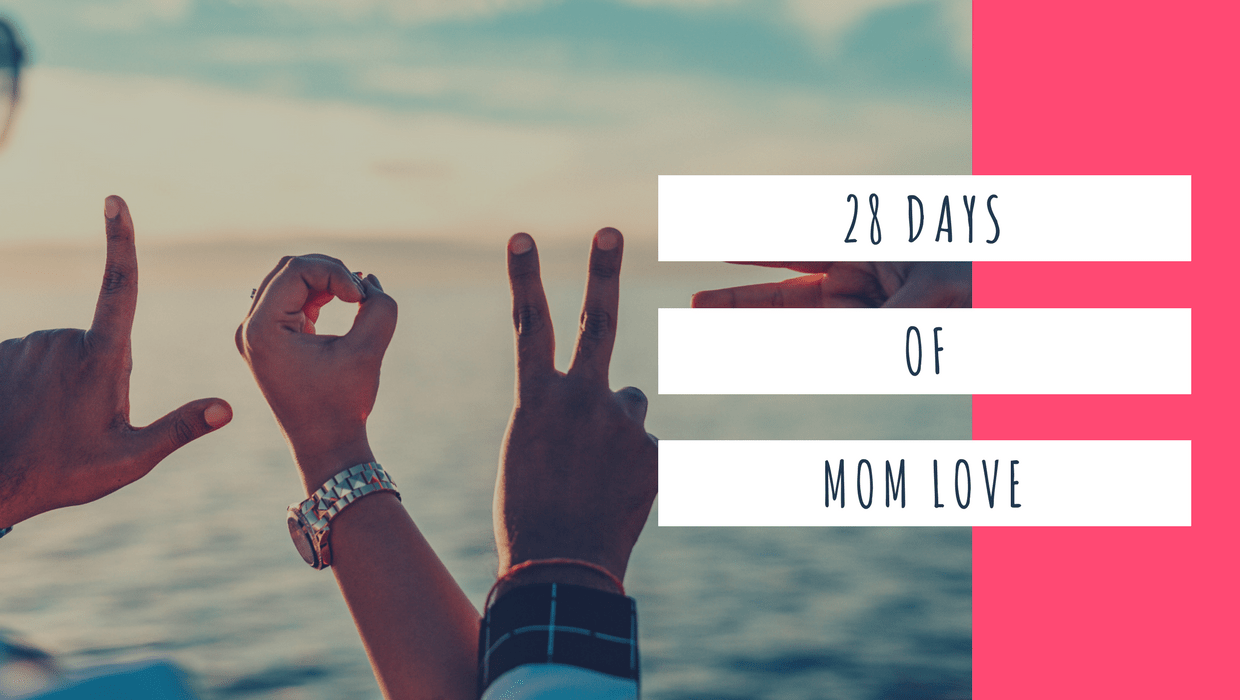 ---
OH THE TREASURES THAT YOU WILL FIND!
We are currently moving house and apart from being a stressful time, I always find it to be an emotional time.  We have been living this house for seven years.  When you have been living in a house for a while and decide to move you are bound to unearth little treasures from the past that are stir up many emotions.  Old photos, chronicling the passage of time -I am always taken aback by how much my children have grown.  Collections of Mother's Day cards, hand drawn pictures, little "I love you Mum" notes in childish scrawl, letters to the tooth fairy all make me choke back tears and wonder where the time went.  Surely it was just yesterday that my now young ladies were wee babes?
Today I was taken totally taken unawares by the discovery of a tiny ladybug clip as I was packing up my bathroom drawer.  I sat on the bathroom floor remembering how my now eight-year-old worn this clip in her hair when she was a baby.  I remembered cuddling her chubby little body and smelling that sweet baby smell as if it was yesterday.  I sat there sobbing, tears streaming down my face.  Strange how something so small could trigger such big emotions.
WHAT IS REALLY HAPPENING HERE?
Later that day I reflected on why I feel so tearful about my children growing up.  As my husband rationalizes, I wouldn't want them to stay babies.  Would I not want them to grow?  Don't get me wrong, I have loved my motherhood journey and I am loving the confident, unique, independent, young women that my daughters are becoming.
But….
did it have to happen so quickly!
Is it that the looming future as an empty nester that has got me all rattled?
I know that some of what I am feeling is guilt, that I am sure all parents feel.  I had to work during my children's childhood and I still continue to have to work.  I often ask myself, was I there enough?  Did I play with them enough? Did I give them enough time?  Was I there for them emotionally enough? Did I make them feel special enough? Was I enough?
Then I think about Jodi Picoult's reassuring words:
The very fact that you are worry about being a good mom, means that you already are one.
A GENTLE REMINDER ABOUT BEING MINDFUL
I only need to look at my happy, kind, well-adjusted daughters to know that I did do a good job as their mother.   I realise that I need to have compassion for myself and acknowledge I have lots of evidence in my life to dispel the guilt.  Have I been perfect?  No, I have made my share of mistakes.  We as parents can take heart in the research conducted by the Brainwave trust, it is not the occasional slip up that matters, but what we do most of the time that has the biggest impression on our children.
In Bruno Bettelheim's book, A Good Enough Parent, he describes parenting as such:
Good enough parents do not worry too much about their imperfections.  They recognize that they will not always succeed as fully as they might wish, and they forgive themselves for that.  Good enough parents understand that nature has created children to be quite resilient. We would not have survived as a species if that were not true.  As long as parents don't mess up too badly (and sometimes even if they do), the children will turn out OK, and OK is good enough.
DON'T PLAY THE COMPARISON GAME.
One thing we all like to do is compare ourselves to other parents, it is human nature.  Over time I have realised that we are all unique individuals doing the best that we can.  We are all on our own journey with our own struggles.
We cannot change anything about what has happened in the past.  We need to be mindful that all I truly have is now.  We need to be the best parent that we can be today.  This is all that really matters. Which means living in the moment, enjoying your children for who they are now and being truly present when spending time with them.
For me it is all about the little things, here are some suggestions of ways you too can live in the moment and be present with your child.
Set some time aside each day when you can just Be with them.  Put away your phone, laptop etc, don't think of the chores you have to do, work or worry about things that might not eventuate tomorrow.  Just concentrate on being in the moment with your child.
Prepare a meal together or do some baking.
Plan an act of kindness that you can do together for someone else.
Make family dinner time a special ritual.  Dress the table in a table cloth, light candles, use the "good" china, play music.  Sit together, listen to each other and enjoy each other's company.
Chat to your child about things that they are interested in and actively listen to what they have to say and not having your mind wonder to other things.
Be silly together, have a laugh.
Think about all the things that make your child who they are and tell them all the things that you love about them.
Sharing favourite songs and dancing around the kitchen.  Try taking turns picking songs on Spotify, you will learn a lot about your child and it's fun!
Play a game, build with lego, read together.
Go for a walk, this is a great way to connect and get exercise at the same time.
Go for a swim in the ocean and catch a wave together.
Play the "would you rather" game with your child, it is a great way to get to understand their thinking.
Share a cuddle, don't let your mind wonder elsewhere, just concentrate on what it feels like to be sharing the closeness with them. Let them feel your love.
Every morning we are born again.  What we do today is what matters most. Buddha.
So, mama warriors, how will you choose to be present with your child today?
BIO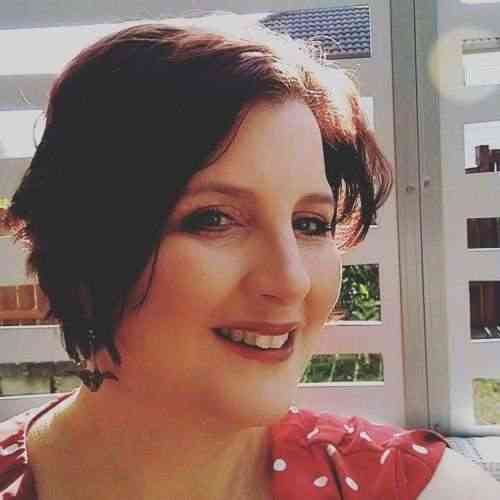 Hi All,
My Name is Tanya Valentin,
I live in New Zealand with my husband, Wayne our three daughters and two French bulldogs.
I am a mother, wife, early childhood teacher, lifelong student, artist, photographer, poet, blogger, epicurean, outdoor adventurer and organic gardener.
I am a collector of colourful, beautiful and shiny things. I love a bit of quirk to add spice to my life.
My is a blog about living an empowered, fearless life as a woman, wife, parent, and teacher.
Thank you for joining me on this journey. My hope is that as we embark on this journey together it will add value to your life too.
"Your greatest self has been waiting your whole life; don't make it wait any longer" Dr Steve Maraboli
Please feel free to visit my blog www.fivetables.co.nz
Twitter: https://twitter.com/fivetableslife
Instagram:  https://www.instagram.com/fivetablesliving/
Facebook: https://www.facebook.com/fivetablesliving/
I would love to hear from you xxx