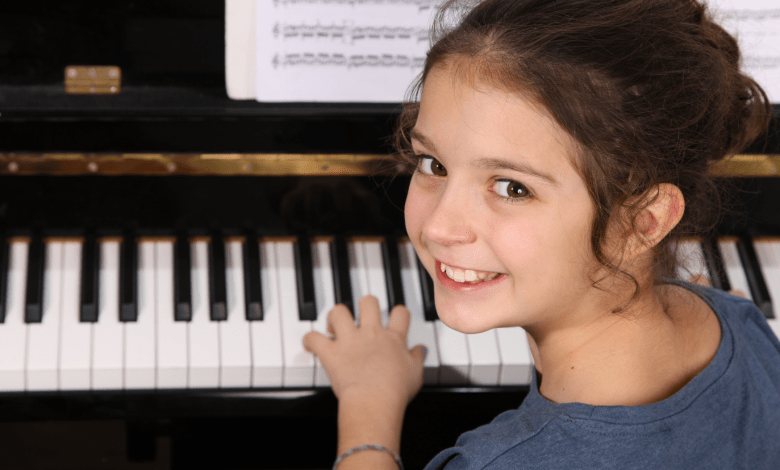 Children benefit a lot when they learn to play music. They can improve their cognitive skills, and they can easily coordinate their hand movements. This is especially true when they study how to play musical instruments. Parents should consider valuable music education and the excitement that kids will experience when they are being taught how to play instruments like the piano.
As parents, you will be able to see how your child learns best, how to communicate with her, and see her bright smile while playing. If you are looking for kids piano lessons, it is crucial to choose one carefully. It would be best if you have teachers that are knowledgeable about what they are teaching, and they should also be able to communicate what they want the kids to do. Some of the benefits that you can have with the best teachers are the following.
The Benefits of a Great Teacher
The lessons are structured, and there are goals that the kids need to reach before they progress to the next levels.
They can identify technical and behavioral problems early on, and they know how to address them. The bad habits are nipped early on in the bud.
They have more than enough experience, and the lessons are tailored according to each child's needs. The pupils learn either when they listen or play the music sheet.
The love of music can easily be nurtured within the feelings of each child. Individual students will have a great time listening and learning the hard pieces of Liszt and Beethoven while having fun at the same time.
When Is the Best Age to Start?
Many parents are not sure of when is the best age to enroll their kids in piano lessons. It's helpful to know that a child may have reached some of his or her developmental milestones before learning complex lessons. This usually happens at the age of six.
Another thing is that their attention span should be more than 10 minutes, and it's beneficial if they have already learned about the letters in the alphabet. If there's reasonable independence in the hands, then this is a great time when they can play some of the individual notes, and his or her teacher can assess these necessary skills at the start of the program.
Why Learn through a Digital Piano?
Nowadays, the internet is an excellent source of courses that can be learned anytime and anywhere. It is helpful if the kids can learn the piano in the comforts of their room. This can be achieved with a computer, a strong internet connection, and a digital piano. You can read more about digital pianos on this site here.
Digital pianos are innovative instruments that will help foster the child's interest in playing the instruments. Most of the kids will enjoy practicing them because of the following reasons:
Sounds can Vary – Many kids can explore and experiment with different tones and tunes that are available on a digital piano. They can learn a simple piece then switch it to other sounds to understand subtle differences in each music instrument. They can also record, mix, and match their versions of music.
Playback and Recording Features – Most youngsters can see their progress and improvements with recorded plays. They will be able to listen to how they are doing and make more effort to improve when they know that there is still room to grow.
Inbuilt Metronome – This is a feature that focuses on skills involving rhythm. For kids who find it difficult to follow a specific sheet, they can keep pace with the metronome. They will enhance their play styles while their internal sense of time will be developed fully.
Utilizing Practice Time to the Fullest
The length of time practicing and the frequency of the lessons will depend on quality over quantity. The sessions should include warm-ups, where the youngsters are going back to the basics. They can play easy pieces, and then they need to reach specific milestones.
The goal can be as simple as helping them master a single bar on a music sheet. Once this is achieved, then this can mark the end of the lesson. This enables the kids to become more productive rather than practicing for a set hour and losing their interest in the process. Read more about the benefits of teaching kids play musical instruments through piano lessons.
Practicing the piano for just ten minutes a day will make a difference in many children's techniques and skills. For many parents, it can be tricky to strike a balance between being pushy and being encouraging. You would want to hear your child play, but you won't want them to be coerced into it when they don't feel like it.
The key for a child to enjoy and practice daily is gentle perseverance. When they can play a tune that the whole family will love, their self-esteem will increase, and they will also get into the hang of things. Youngsters like things to be fun and varied, and if they have started young, they may become the next Chopin in the future.
How to Encourage the Kids to Play
Lastly, you can encourage kids to play the piano by making them explore the different sounds on a keyboard and making their overall learning experience a fascinating one. The intricate pieces should be managed and split by their online teachers. When they can master a music sheet section, they can gain the confidence to continue to the next part without too much effort.
Also, apps are handy to motivate kids to learn fun games and playing instruments. Some of them have no problems following on-screen instructions, and they can repeat the lessons to understand them more fully. Finally, children are best motivated if the parents let them learn the pieces that they wanted to play. An excellent way to get them started with this is by introducing them to different modern and classical pieces. They will then choose the ones that appeal to them the most.
This post contains affiliate links and I may receive a commission, at no additional cost to you, should you purchase through one of my links. Please see my disclosure for more information.