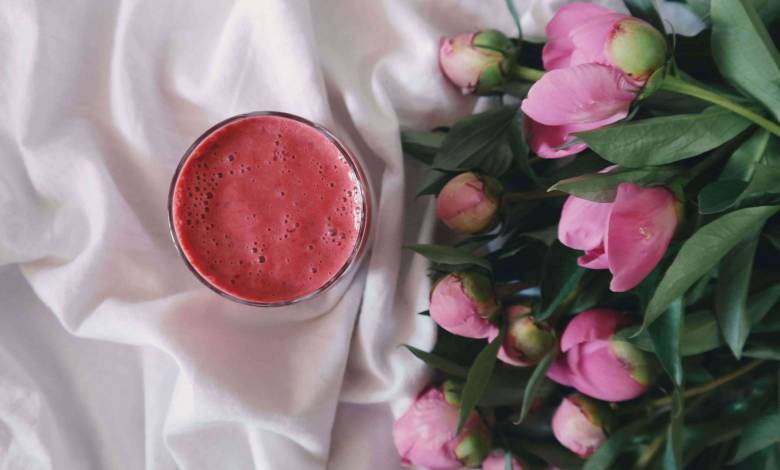 Trying to find the right smoothie to make breakfast taste better is a challenge! Adding peanut butter to smoothies gives it a great taste and adds more nutrients. Have you ever thought about adding almond butter? This article will share a great healthy smoothie recipe that is quick and easy to make.
Lindsay Almond Butter
Lindsay Almond Butter is a family owned and operated company. They have used the same land to grow almonds to cultivate olives for the past 100 years. The trees on the land share the same environment and farmers. Lindsay Almond Butter provides a great spread that is high in vitamin E and fiber. You can find the nearest store to you at www.ilovelindsay.com/products/where-to-buy.  You can buy their product at Safeway, Albertsons, Amazon, Lowes, Shaw's, Raley's, Jewel Osco, Hannaford, IGA, and more. A 12 oz. jar typically retails for $8.99. You can find it in the nut butter isle. The flavors it's available in are Classic Creamy, Classic Crunchy, and Honey Cinnamon. Each are non-GMO and kosher.
Benefits of almond butter
Almond butter is an amazing alternative to peanut butter. Lindsay Almond Butter does it right! They made their almond butter smooth and spreadable. It fits in many healthy recipes and is even great for meals and snacks. It's made with 100% California almonds and a touch of honey. It also has no hydrogenated oil, can sugar, preservatives, or gluten in it. How much better can it get? One thing I noticed was that whatever you eat it with, it didn't sit in your stomach and feel heavy like peanut butter does. This is great because if you eat it as a snack during the day and then go workout, you don't feel bloated.
Recipe
[penci_recipe]
Overall
Adding almond butter into your smoothies is a quick and easy way to get healthy benefits into your meals. The taste is irresistible, trust me! If you are a peanut butter fan, this is going to be your new go-to!
I received this product for free from Moms Meet to use and post my honest opinions. Compensation for this post was provided and this page may contain affiliate links.