Being a mother, you have to look after so many things on your own. Your family, your children, your job and other important stuff. I often tell my mom that she is a multi-tasker. In fact, every mother is. A mother always wants to enjoy the time of staying with her children at home. However, as mentioned earlier, she has to look for other things as well including at-home jobs.
Also, many cannot afford to leave their jobs because of various reasons. But finding at-home jobs for women can be a great option and one can even earn more than the previous salary. This article might help you if you are also a stay-at-home mother and want to earn money sitting at home. We will discuss some business ideas that mothers can opt for.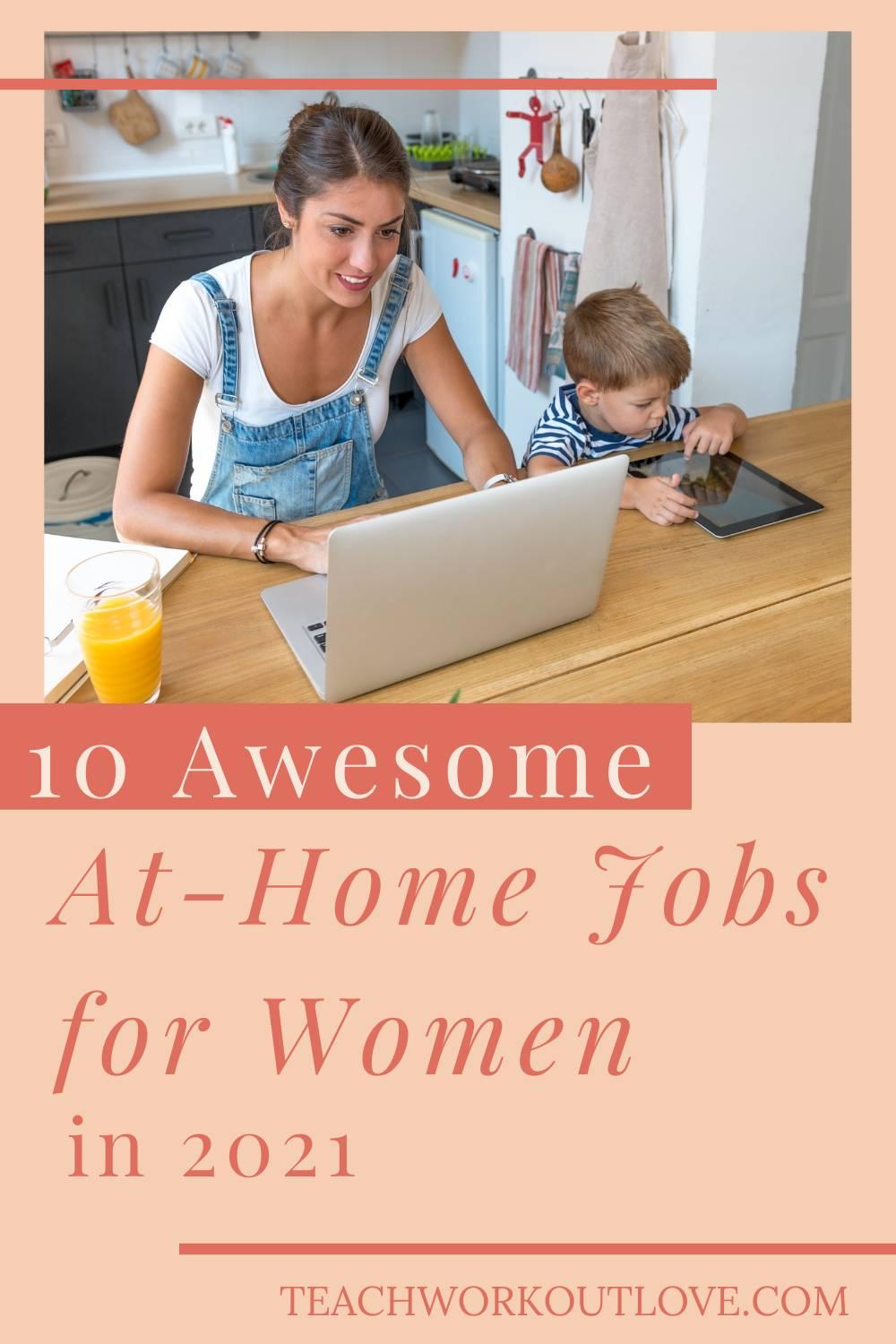 Create your own blog
Blogging can be a great option for you to earn money. You can start your own blog and then earn money from sponsored content and placing ads on your blog. However, blogging is a long process and one cannot generate income immediately. One needs to be consistent and pick up a particular niche.
If you have an interest in digital marketing, you can start a blog telling people about different digital marketing strategies. However, I prefer selecting a niche in which you have some experience.
Freelance Writing
This is also a great idea of generating income sitting at home. You can work on project basis with different organizations. It is one of the most convenient business ideas for mothers who stay at home.
You can set the work hours according to your routine. Freelance writers can earn a lot of money if they get the right clients. If you are from a journalistic background, this suits you the best. Though it is not mandatory to have a degree related to journalism to opt for freelance writing.
If you are good with a particular language and can deliver your message precisely, then you should opt for freelance writing.
Offer childcare
This option is for those who love to be around children. If you also love the same, childcare offering is the best business option for you. In this way, you will help the mothers who cannot afford to leave their work.
Not only the toddlers, but you can also take care of grown-up children till the time their parents finish their work. Undoubtedly, you can earn a lot of money if you opt for this business. This is a great way of earning money by doing something you are already involved in.
Sell hand-made products
The mothers who are artistic and creative can opt for this business idea. You can make artificial jewelry, home goods, fashion accessories etc. You can make your own website to sell your products online.
Other than this, social media can be a great platform to promote this business. You will find many artistic people on social media and you can be a part of them. Instagram can be a great option for promoting a business like this. Also, you can sell your products on various e-commerce platforms including Amazon, Flipkart etc.
Provide teaching classes
This is another great business idea for moms who stay at home. If you are from a teaching background and have a good command of a subject, you can be a tutor. You can start by teaching your friends' children. Teaching can surely a great source of income. Slowly and gradually, you can add more and more students to your classes and can earn a good amount of money.
Fitness trainer
Personal fitness training is another business idea for moms who love to stay fit and want to keep others fit. You can make your fitness programs and share fitness tips to your clients.
If you do not want to visit your clients, online training classes can be a great option. Other than this, you can have in-house training sessions with your clients during your free time. However, for that, you need to have different fitness equipment at your home.
YouTube can be a great platform for marketing your fitness training business as you can post various videos of your training sessions, different exercises, your clients' transformations etc.
Start your own culinary business
Consider this if your friends and family always praise your culinary skills. Use your skills not just for praise, but also to earn some money. You can open up your own bakery, you can start food delivery services, tiffin services etc.
If you want to take it to a next level, you can start your catering business as well. Prepare food for parties and events. However, you will need manpower for this work. You will have to hire wait staff, additional cooks, and also different catering equipment.
Initially, the marketing of your catering business can largely be done by word of mouth. Once your family and friends get to know about it, you can start by preparing food for one of their parties.
Social Media Management
There are many people who work as social media managers of different companies. Social media is in trend and this is what keeps most of the world connected nowadays.
You just need to have good knowledge of different social media platforms like Facebook, Instagram, Twitter etc. Prepare different strategies to help your client improve their reach on social media.
Social media will stay in trend for many more years. Therefore, this can be a reliable business idea. This is a great idea for women who have the experience of digital marketing or they themselves have a great reach on social media.
Become a makeup artist
The fashion icon mothers should opt for this business. If you are creative and can make models look amazing, then you should become a makeup artist. Marketing such type of businesses is easier as they include creativity.
Click as many pictures of your work as you can and share them on social media. Other than this, you can post before and after videos of your work.
You won't have to invest a lot of money to start this business. Just the equipment and the beauty products will do the job initially. However, promotions are really important. Not only for this, but every business needs promotions.
Become a virtual assistant
The tech-savvy moms can opt for this business idea. Many companies hire virtual assistants to save money through outsourcing. You will have to respond to calls, respond to e-mails, organize meetings etc.
If you have good management skills, then you can pitch two or more than two companies and work remotely. Thus you can earn a good amount of money by becoming a virtual assistant.
This post contains affiliate links and I may receive a commission, at no additional cost to you, should you purchase through one of my links. Please see my disclosure for more information