Are you feeling clueless about how you are going to dress up your baby this Halloween? Viola! You have come to the right place. It is a hassle to dress up your baby boo in a proper costume. Thus, you can simply buy a themed baby onesie and get going. We have rounded up 8 baby onesies that will make your little boo the star of the occasion. From Spiderman to an avocado, you won't need to go anywhere else for inspiration this Halloween.
Onesies for your babies and toddlers are made keeping in mind added comfort and flexibility for movement. Utmost care is given to the fabrics used and the designers have provided ample of breathing space and additional zips for yours and your baby's comfort. Check out the following baby onesies and decide for yourself!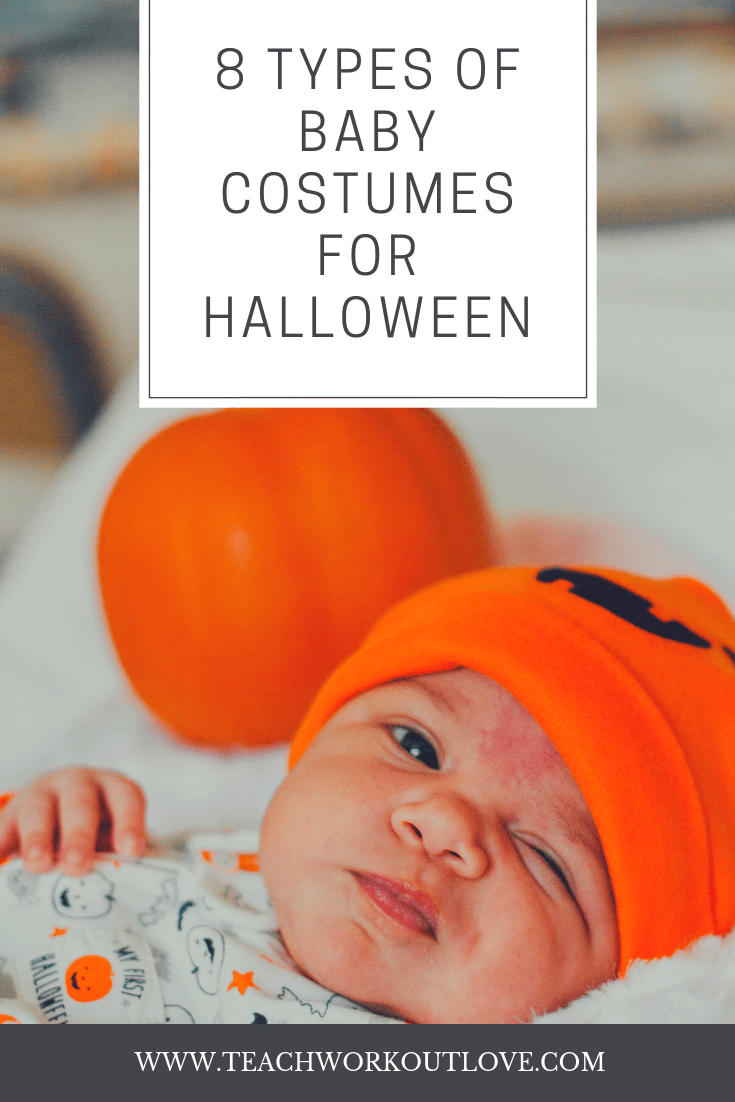 Photo by Omar Lopez on Unsplash
Little Unicorn Onesie
Trick or treat? Dress up your little girl in this adorable unicorn onesie. Unicorns are legendary white creatures having the body of a horse. They are marked by the presence of a single, spiral and pointed thorn at the top of their heads. This costume consists of three pieces; the jacket, pants and a t-shirt. The cozy bubble fleece gives a plump look to your baby girl. It is available for toddlers and babies up to 24 months. Other animal onesies such as panda, skunk, giraffe, parrot, lion etc, are also on the list.
Little Avocado Onesie
Want to dress up your baby as your favorite fruit this Halloween? Check out this avocado onesie! It consists of beautiful bright shades of green, same as that of a real avocado. The brown and round seed in addition to the outer and inner green layers of an avocado completes the look. Other fruit and vegetable onesies such as pineapple, pumpkin etc also fit for the occasion.
Glow-in- Dark Mummy Pajama set
The glow-in-dark mummy pajamas are as spooky as they sound! They surely do make a frightening choice for bedtime but, are just apt for a perfect Halloween onesie. Turn off the light and let the two mummy eyes do the scaring. These unisex mummy pajamas are available in both black and white colors. However, keep caution since they are not flame resistant garments. Glow in dark skeleton tops and bottoms are also available for both boys and girls.
Pilot Bodysuit
Everyone aspires to fly an airplane at some point in their lives and so, will your little baby. This could be the perfect costume for your future aviator this Halloween. The stripes, military stars and the boots add to the adorable outfit. In addition to the body-suit, a hat, aviator goggles and a gift box resembling pilot's suitcase accessorize the whole look. Baby chef, firefighter and soldier onesies are also in trend for those who want to make a difference.
Little Gnome Costume
Written by Wil Huygen and illustrated by Rien Poortvliet, the little gnome's are enticing species. They are natures buddy's and have mind control and psychic powers. Sounds intriguing right? You can make your baby wear that red hat and blue coat with a little white beard, ah! There is your hilariously cute, petite gnome walking around in the house.
Superman
We live in the age of superheroes; we know these characters just as we know other people around us. Wouldn't it be a great idea to dress your little one in one of these superhero outfits? The superman onesie for babies does justice to the actual outfit of the character. It comes with a front zip making it easier for the mother to dress and undress the child. A variety of superhero outfits are available including the characters of DC comics and Marvel. Choose the one you like and make super memories this Halloween.

Photo by Conner Baker on Unsplash
Popeye Costume
Popeye is a cartoon sailor who possesses superhuman strength after eating spinach. This Popeye costume could be a spectacular idea for your baby this Halloween. When it comes to cartoons, you can find onesies of many such characters including the most recent ones. For boys, onesies of James and Mike (monster.inc), Olaf (frozen), Woody (toy story), Mickey Mouse, Donald duck etc can be found. On the other hand, girl cartoons like the Little Mermaid, Minnie mouse, etc. are also available.
Infant Little Red Riding Hood Costume
Once you put your little baby girl in this dress, you'll instantly have to fear the wolves being attracted to her. This costume is just what you need this Halloween. The dress consists of one piece gingham patterned romper, an attached apron and a matching red hooded cape to give the ideal look of the character. Also, add a gingham basket handbag to go along the outfit.
So get the best of baby onesies this Halloween for your little ones now!
[blockquote align="none" author=""]This post contains affiliate links. Please visit my
disclaimer
page for more information. [/blockquote]