Creating a baby registry is an overwhelming activity for new moms. Not knowing what to put on, unsure of what will be good for your baby, and trying to research each brand while being a working mom, is difficult. Although they always say "don't purchase anything that's not on the baby registry", but sometimes, the best gifts are the unexpected. This article will guide you in baby shower gifts that working moms really need.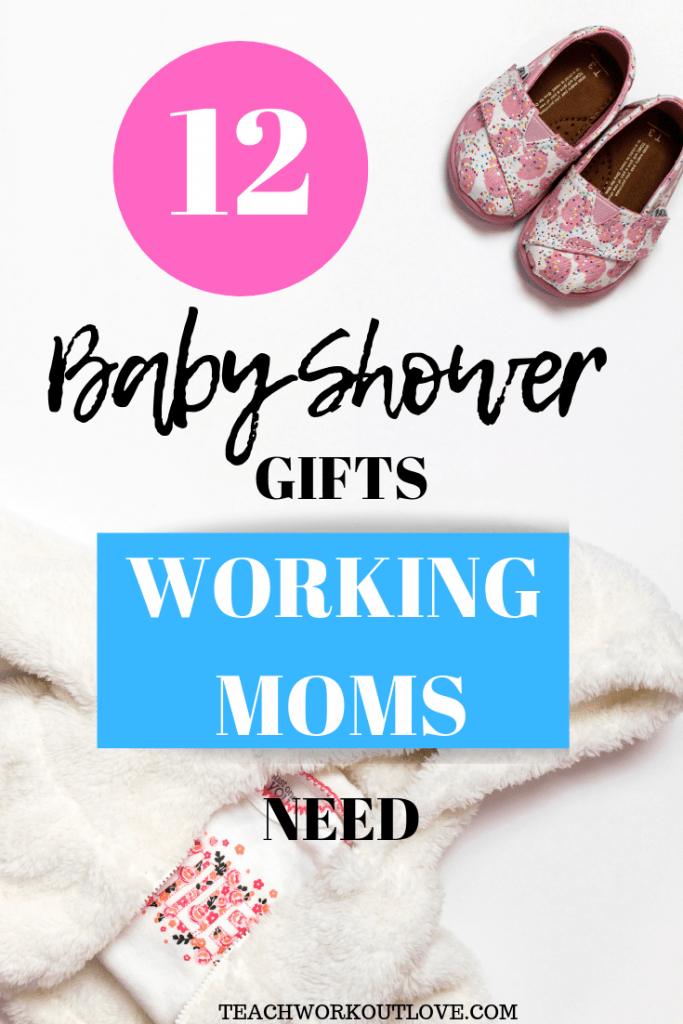 Baby Tableware
When talking about practical things to give to working moms as a gift, tableware is one of the first items that comes into one's mind. Baby tableware is a lot different from the regular ones. You can choose baby bottles that are essential for babies from 0 to 3 months. You can also opt for sippy cups that prevent leaking as well as suction bowls for babies because they can prevent the mess with suction features that stick to any material and can be a real lifesaver for busy moms. As you might have guessed, there are plenty of options to choose from, when it comes to a tableware set.
Wireless Digital Video Baby Monitor
A typical baby monitor would be perfect for a gift, however, bblüv – Viziö, is even better. The bbluv is a all-in-one wireless digital video baby monitor. This is important for working moms because it has great night vision and 1,000 foot range so you can be in your home office and listen for the baby.
The Viziö All-in-One Digital Video Baby Monitor transmits video through frequency hopping spread spectrum (FHSS). So rather than Wifi, it has a smaller chance of being hacked. FHSS is a wireless technology that spreads its signal over rapidly changing frequencies. Each available frequency band is divided into sub-frequencies. Signals rapidly change among these in a predetermined order, and interference at a specific frequency will only affect the signal during that short interval. It is exactly the baby shower gift that working moms need!
One other monitor that you can check out is the Infant Optics baby monitor. It is a great price plus has a color monitor that you can see through the night.
Preemie clothing
Preemies are extra special—their early arrival signals an important change for new parents and families. With that in mind, they deserve the elegance and comfort of beautifully manufactured clothes and accessories, designed specifically for them. Although we never hope for a baby to arrive early, there is always a chance. Having a few pieces for a premie as a just in case is an important preparation step for the beginning of motherhood.
Each piece made by Feltman Brothers, in the new additions to the Preemie Collection for 2019 is detailed and beautiful, embellished with delicate embroidery, and made with the same care and premium cotton fabrics as all of their collections.
Baby gate
Another great baby shower gift for working moms is a baby gate. Fusion Gates are modern baby and dog gates engineered for safety but designed as a work of art. Their designer gates feature a patented interchangeable art screen system and an ongoing collection of beautiful screens ranging from trendy to traditional. These beautiful designs allow for seamless integration and harmony into your home's décor.
With Fusion Gates, you can say goodbye to the unattractive baby and pet gates of the past! Choose your gate width (from 32"-74" plus extensions available), gate finish (black, satin nickel and white pearl) and screen design. Fusion Gates' innovative safety gate fuses together intuitive design, uncompromising commitment to safety and an aesthetic diversity unmatched by any other safety gate brand on the market. Fusion Gates are your portal to harmonious living.
Necklace for her
We are usually thinking of gifts for the baby, but why not throw in a gift for mom? Isabelle Grace Jewelry has this gem for sale and is the perfect baby shower gift for working moms. It is something they can wear with them when they go back to work. Not always do gifts need to be for the baby for a baby shower, remember to gift the mommy to be too!
Pacifinder with Teether
If you are going to have a teether, you might as well have one with style. Nuby has a great product for this called the Pacifinder.  This was essentially made to help parents from freaking out when losing a pacifier or teething toy. It connects to the baby's shirt and stays there, making it easy for parents to find.
DockATot or Pack and Play
A pack and play is a great gift for working moms. Many are traveling in their free time with their families. Even visiting grandma's house could help when having a pack and play.  The Graco Pack and Play can be easily stored and transferred with you wherever you need to go. A DockATot is another great option as a gift for working moms because they are easy to lay anywhere in your house. This way if a working mom needs to be in her home office, then a DockATot is a comfortable location for her baby to be.
Car Seats
Another perfect baby shower gift for a working mom would be a car seat. These moms will most likely need two car seats and if one is purchased for their baby shower, that will help with the expenses, as car seats are not cheap! Picking the right car seat is hard, so make sure to read about how to pick the right car seat first. Here are a few great suggestions that are easily purchased on Amazon.
Baby Strollers
Who doesn't need a baby stroller? There are different types of strollers. If the mom is a jogger, they would need a jogging stroller. When the mom is a city mom, they have strollers specific for city life. Lastly, they have regular strollers that can be used in any situation. Not sure what stroller to pick? Read through how to make a baby safe and comfortable in a stroller first and then start shopping.
Booster seats
Many times when buying gifts for a baby shower, we only think about what to buy for the first year of the baby's life. However, there are so many things that are needed beyond 0-12 months that parents have to purchase on their own budget. Buying a booster seat at the baby shower is a gift for working moms because you know they are going to be traveling the car back and forth to daycare. BubbleBum has a simple portable booster seat that makes it easy to transport to daycare.
Nuby Scented Diaper Sacks
Along with the major large items that need to be purchased, there are important smaller items as well. Nuby has scented diaper sacks that come in handy when traveling to and from daycare or making a trip to the grocery store. Having these bags on hand means that a baby diaper won't stick up your new or your clothes on the way to work.
Chamomile Soothing Teething Tablets
Teething happens much sooner than a new mom is prepared for. You never know when your baby is going to start teething and as a working mom, sleep is precious.  These soothing teething tablets help a baby relax when their gums may be in pain. You can purchase these at Walmart or Target and throw them into your gift bag.
EQ Squee-z by Nuby
Finally, another great baby shower gift for working moms because this will help them feed their babies semisolid food. Not only will it help them feed, but it will do it without making a mess. That is key because when your child is a picky eater, they tend to throw the food all over the place. It is a great way for new moms, especially those who work, to begin feeding their baby.
This post is a sponsored post containing items that were sent to us at no cost. This post may also contain affiliate links. Please visit the disclaimer page for more information.