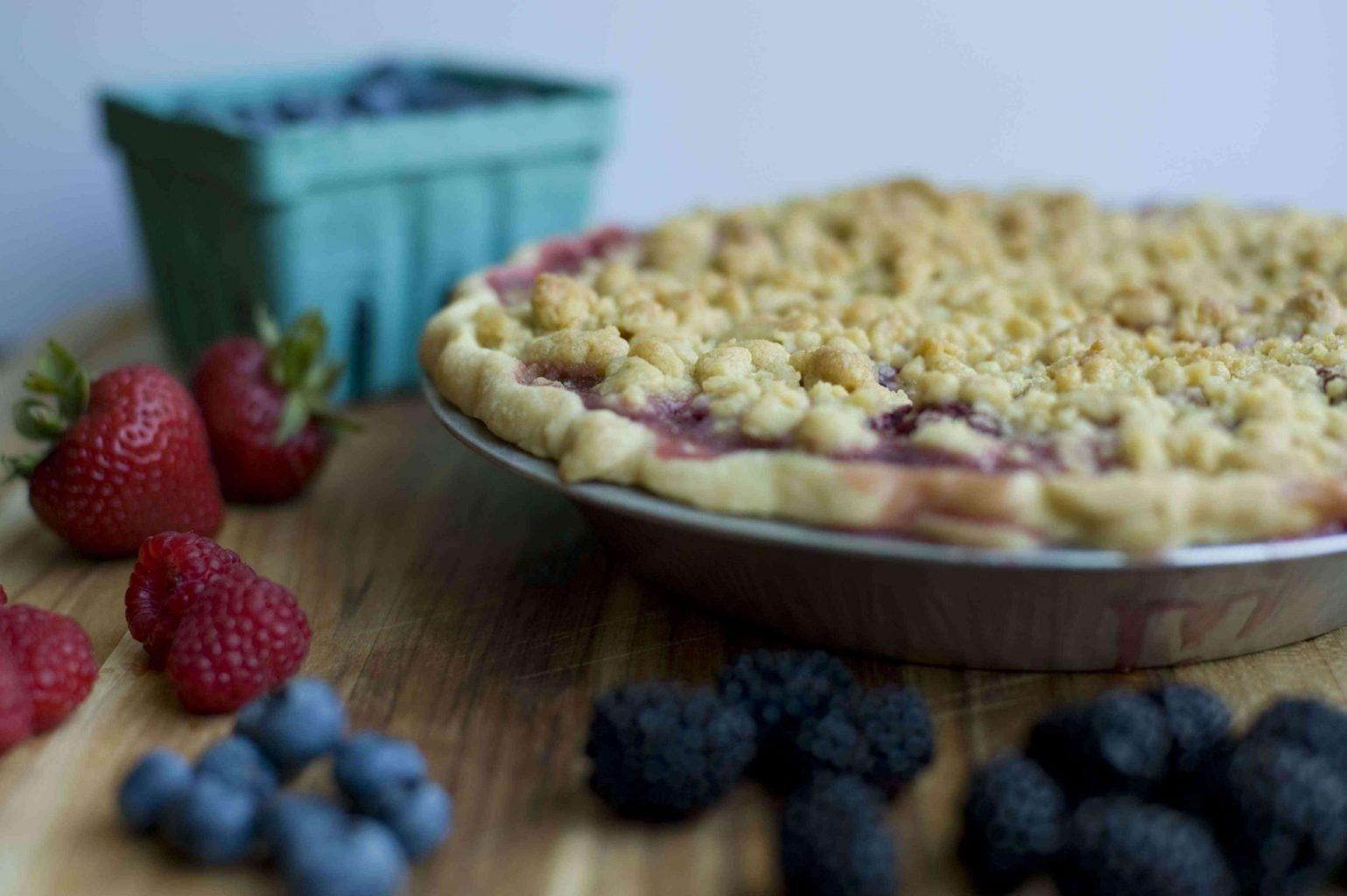 Supporting small businesses in a local community has always been a passion of mine. Before becoming a teacher, I would always shop and work at local mom and pop businesses. With my blog, I have provided local businesses here in Washington a way to share out their business and what inspired them. I was lucky enough to meet Katy at the night market in Kendall Yards and get to taste the yummy homemade pies. They are as delicious as they look! Check out this beautiful handmade pie shop: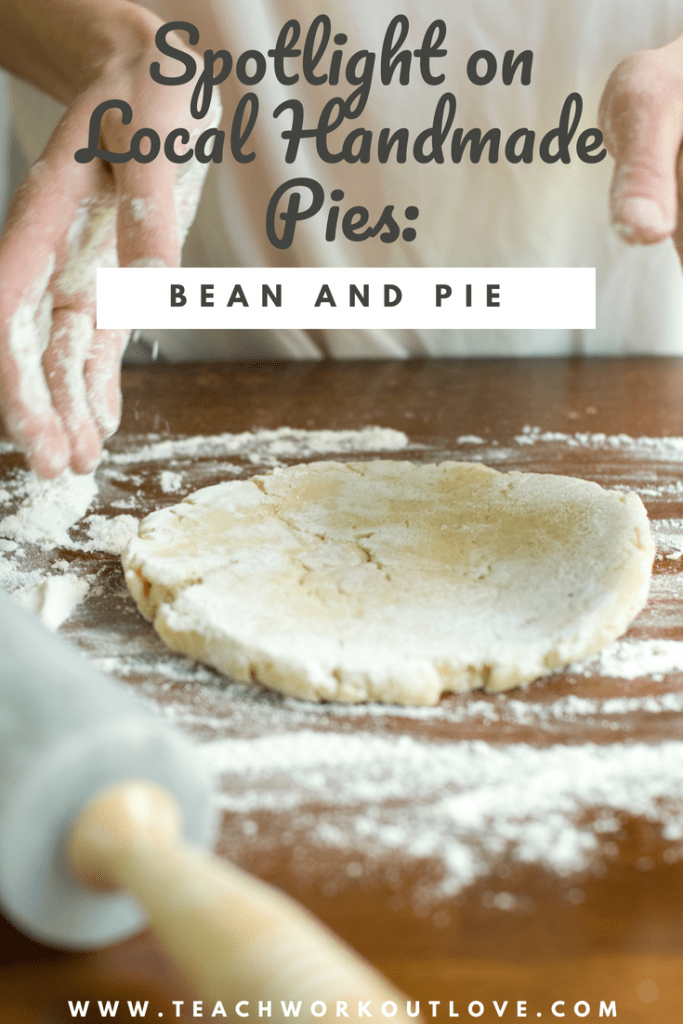 Describe your business:
Bean & Pie makes handmade pies using local and organic ingredients. I have always had a love of coffee and pie (hence, the name), and wanted to create pie that people can enjoy together, while supporting local farmers and producers in the process. We make a lot of classic pie flavors that you'd recognize. But we also like to combine ingredients to make interesting pie flavors — such as Strawberry Lemon Basil, Lemon Ginger Marionberry, Apple Chai, and Jalapeño Peach.
What is the most important piece of your business:
The most important piece of my business is the pie…pun intended! But really, just the thought of people enjoying eating pie together. As much as I'm tempted to eat a whole pie by myself, (I admit nothing!) pie is meant to be shared with others, and enjoyed with family and friends. When I think back to some of my fondest memories, they're usually around the holidays or a celebration, with my family nearby, and there is usually pie involved. I love that our pie can be included in memories like that for our customers as well.
Give some recommendations to moms from your perspective:
It's all about balance! I think there are so many moms who want to give their kiddos something yummy — something that is kid-friendly, full of good ingredients and still fit within their grocery budgets. They want to serve food that isn't full of artificial colors or corn syrups.  So to help with that balance, we invest in serving food made with organic butter and sugar as well as locally-grown fruit and products in our pies. We don't use anything artificial in our pies. If I'm going to indulge, I want to indulge well. And I believe moms want the same, not just for them, but for their family, too. I'm all about eating salads and green smoothies, but it's also nice to treat yourself every once in a while, and you shouldn't feel guilty about it!
What mindset change did you have after you began your practice?
I didn't realize how much work it would be to start a business. I think motherhood is very similar, in some ways. Sometimes it seems it's a lot of work with little reward. That you have tasks in the morning while others are asleep, or even after everyone goes to bed at night. But we know it pays off in the end. I'd like to think it's because we pour our hearts into life. It pays off in the end, and it's the little moments that make it worthwhile, right?
If I get overwhelmed with my business, I stop to think about the reason why I started it. Focusing on the positive, and what is going right, rather than the negative, really helps me. And I always picture my customers — their joy in sharing a slice of pie with loved ones, or giving a Crumbtious Hand Pie to their littles. So keeping all that in mind has helped me balance my mindset, especially on busy days.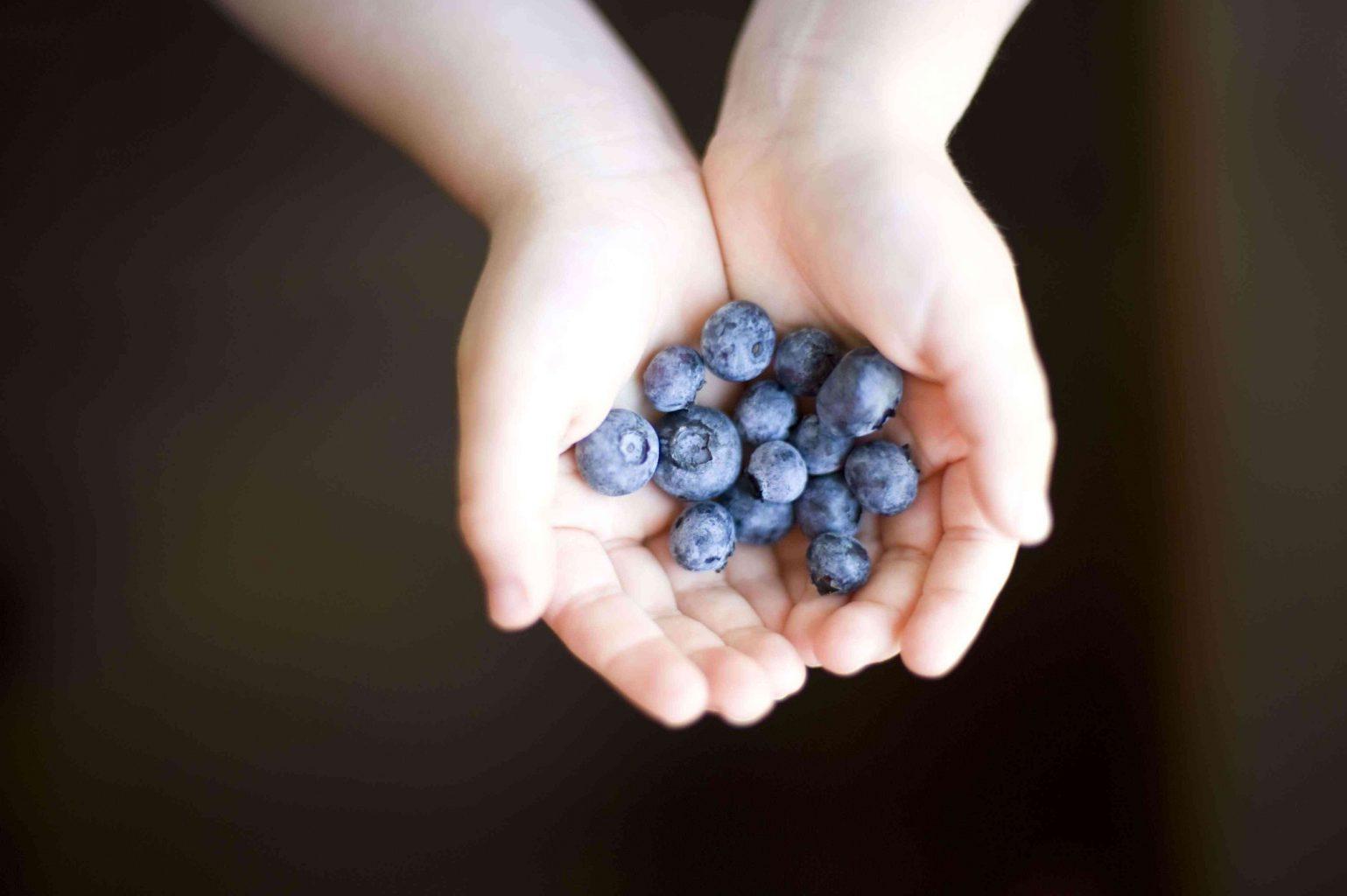 How can people start this same journey?
Find something you're passionate about. We hear that so much today, but I really encourage others to do what they absolutely love. Don't give up on it and never, ever, compare your journey and your passion to your friends' because no one can write your story. Whether  it's your family, a hobby, or a business. If it matters to you, put your best effort into it and give it all you've got! Life's too short not to. I believe we never know how someone might be encouraged when we serve from our hearts.
Find me here: