In today's technology-driven world, where children are often engrossed in screens and gadgets, brain teasers offer a refreshing and beneficial alternative. These mind-stimulating puzzles not only provide entertainment but also offer numerous cognitive, emotional, and social benefits for children. In this article, we will explore the advantages of brain teasers for kids and why they should be encouraged as a part of their development.
In this article, we will explore the advantages of brain teasers for kids and why they should be encouraged as a part of their development.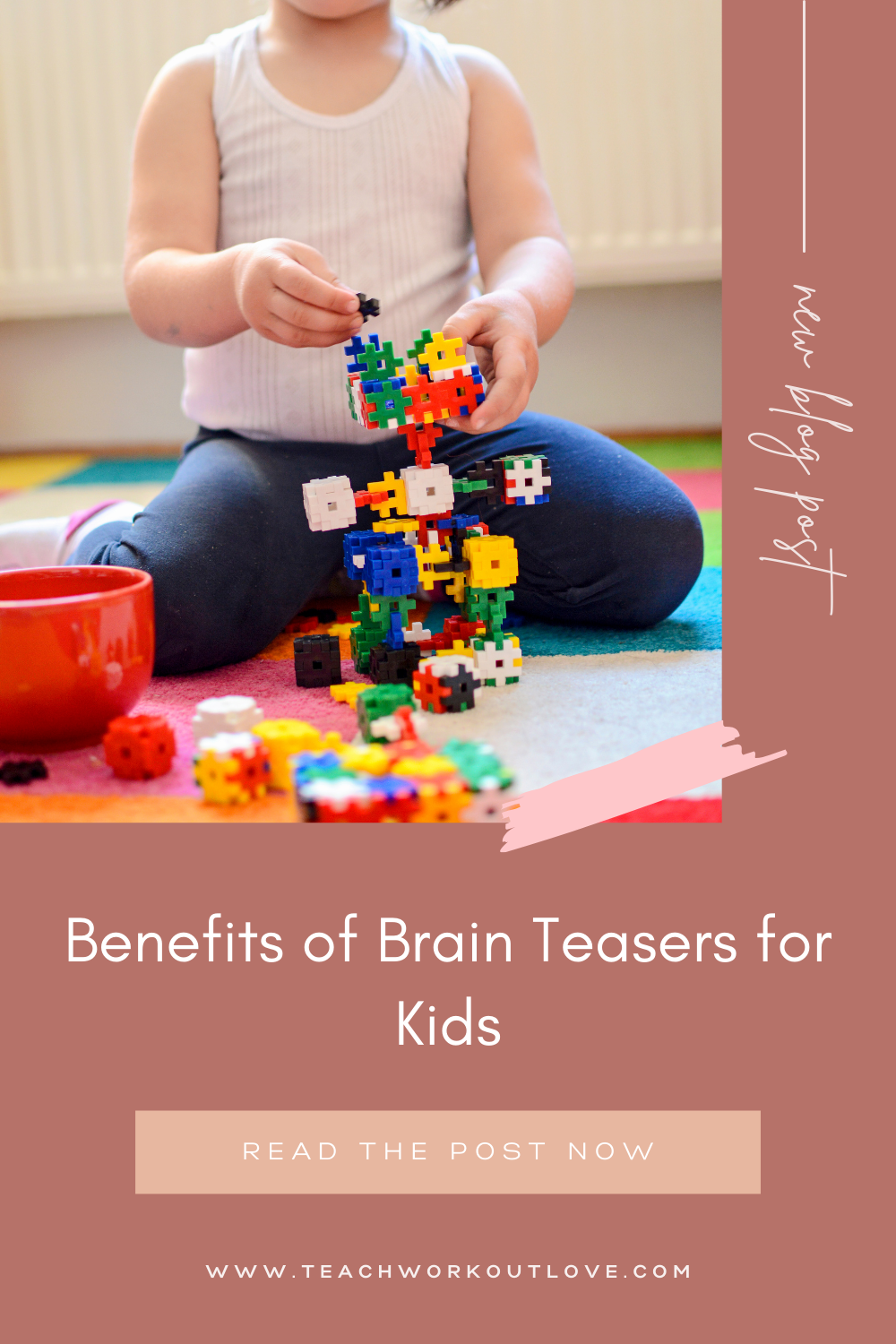 I. Enhances Cognitive Skills
Brain teasers are more than just fun games for kids. They serve as powerful tools for developing cognitive skills that are essential for their overall growth and learning.
Improved Problem-Solving Abilities:
Brain teasers require critical thinking and logic, promoting problem-solving skills in children. As they engage in solving puzzles, they learn to analyze information, make connections, and find solutions through trial and error. This process enhances their problem-solving abilities and nurtures a strategic mindset.
Boosts Memory and Concentration:
Engaging in brain teasers enhances memory retention and improves concentration and focus. As children strive to solve complex puzzles, they need to pay attention to details and train their minds to concentrate effectively. These skills transfer to other areas of their academic and daily lives, allowing them to better retain and recall information.
Develops Creativity:
Brain teasers encourage creative thinking, as children explore different perspectives and find innovative solutions to unique challenges. By engaging in puzzles that require thinking outside the box, kids develop their creative problem-solving skills. This creativity extends beyond puzzle-solving and contributes to their overall ability to think creatively and approach tasks in unconventional ways.
Enhances Cognitive Flexibility:
Brain teasers present problems that often have multiple solutions. This flexibility challenges children to think beyond the obvious and consider alternative approaches. By exploring different strategies and experimenting with various solutions, kids enhance their cognitive flexibility and adaptability. These skills are valuable in navigating real-life situations and adapting to changing circumstances.
II. Promotes Emotional Development
Engaging in brain teasers not only stimulates cognitive abilities but also plays a significant role in emotional development.
Boosts Confidence:
Successfully solving brain teasers instills a sense of accomplishment, boosting children's self-confidence and self-esteem. As kids tackle challenging puzzles and see their progress, they gain confidence in their problem-solving capabilities. This newfound confidence translates into other areas of their lives, empowering them to take on challenges with a positive mindset.
Fosters Perseverance:
Brain teasers often pose challenges that require patience and perseverance. As children persist in solving difficult puzzles, they develop resilience and learn the value of persistence in overcoming obstacles. They understand that failure is a stepping stone to success and that perseverance is essential in achieving their goals.
Reduces Stress:
Engaging in brain teasers serves as a stress-relieving activity, allowing kids to relax and divert their minds from daily pressures. The focused and enjoyable nature of brain teasers can help reduce stress levels in children. It provides them with an outlet to unwind and engage in a mentally stimulating activity that promotes relaxation and mindfulness.
Enhances Emotional Intelligence:
Some brain teasers involve understanding emotions and empathy. Children may encounter puzzles that require them to recognize facial expressions, understand social situations, or interpret emotional cues. By engaging with puzzles that promote emotional intelligence, kids develop empathy, compassion, and a better understanding of their own and others' emotions.
III. Encourages Social Interaction
Brain teasers create opportunities for children to engage in social interaction, fostering meaningful connections and enhancing their social skills.
Collaborative Problem-Solving:
Solving brain teasers together creates opportunities for bonding and shared experiences. Children can work in teams or collaborate with their peers or family members to solve puzzles. This collaborative problem-solving encourages teamwork, communication, and cooperation, as they exchange ideas, share strategies, and support each other in finding solutions.
Improves Communication Skills:
Brain teasers often involve discussing and explaining thought processes and strategies. By engaging in such conversations, kids enhance their communication skills, learn to articulate their ideas effectively, and practice active listening. These skills contribute to their overall ability to express themselves and engage in meaningful conversations.
Enhances Social Confidence:
Engaging in brain teasers in a group setting can help shy or introverted children develop social confidence. By participating in puzzle-solving activities with peers, they learn to interact, express their opinions, and contribute to group discussions. This boosts their self-assurance and social skills, enabling them to navigate social situations with ease.
GiiKER Super Blocks Pattern Matching Puzzle Games:
Introducing the "GiiKER Super Blocks Pattern Matching Puzzle Games," a popular brain teaser game that combines fun and learning, which can enhance their problem-solving skills. This engaging puzzle set features interactive blocks that challenge children to match patterns and solve increasingly complex puzzles. With its vibrant colors and intuitive design, the GiiKER Super Blocks Puzzle Games offer an immersive and enjoyable brain-teasing experience for kids of all ages. You can find the product on Amazon link here.
Use Discount Code for 15% code: TWL15
Conclusion:
Brain teasers offer a wide range of benefits for children, including cognitive development, emotional growth, and the enhancement of social skills. Encouraging children to engage with brain teasers can foster critical thinking, problem-solving abilities, creativity, and emotional intelligence. Additionally, brain teasers provide an entertaining alternative to screen time and promote healthy cognitive development. Consider introducing the "GiiKER Super Blocks Pattern Matching Puzzle Games" to your child as a fun and educational tool for their mental stimulation and growth. You can find this exciting product on Amazon link here.
This post contains affiliate links and I may receive a commission, at no additional cost to you, should you purchase through one of my links. Please see my disclosure for more information.