Mother's Day is one of the most important gift days of the year. You are providing a gift to your mother, sister, grandmother, child, and friends. It is important to think of a thoughtful gift that is not put together last minute. What would be great Mother's Day gifts to get for the lovely ladies in your life?
We have prepared a great list of thoughtful Mother's Day gifts that you can give to your loved women:
Warm Hugs Tea Bundle
A really great gift for Mother's Day is a bundle of amazing tea. Not sure which would be their favorite flavor? By getting the bundle, you can cover a variety of different flavors from Good Earth for Mother's Day. Don't forget to use the code Teach25 for 25% off of your purchase! This collection will help you to provide a different variety of tea for your mama!
Nixplay digital frame
Another one of the glorious mother's day gifts for her is a digital smart frame. Nixplay is a smart frame that allows families more options than just a regular frame to share their photos. If you live at a distance from your mom and have children, this would be the perfect gift for her.
Nixplay will show new pictures daily in her living room or office of her grandchildren. What a better way to keep your mom happy by having new pictures of her grandchildren rotating on a picture frame.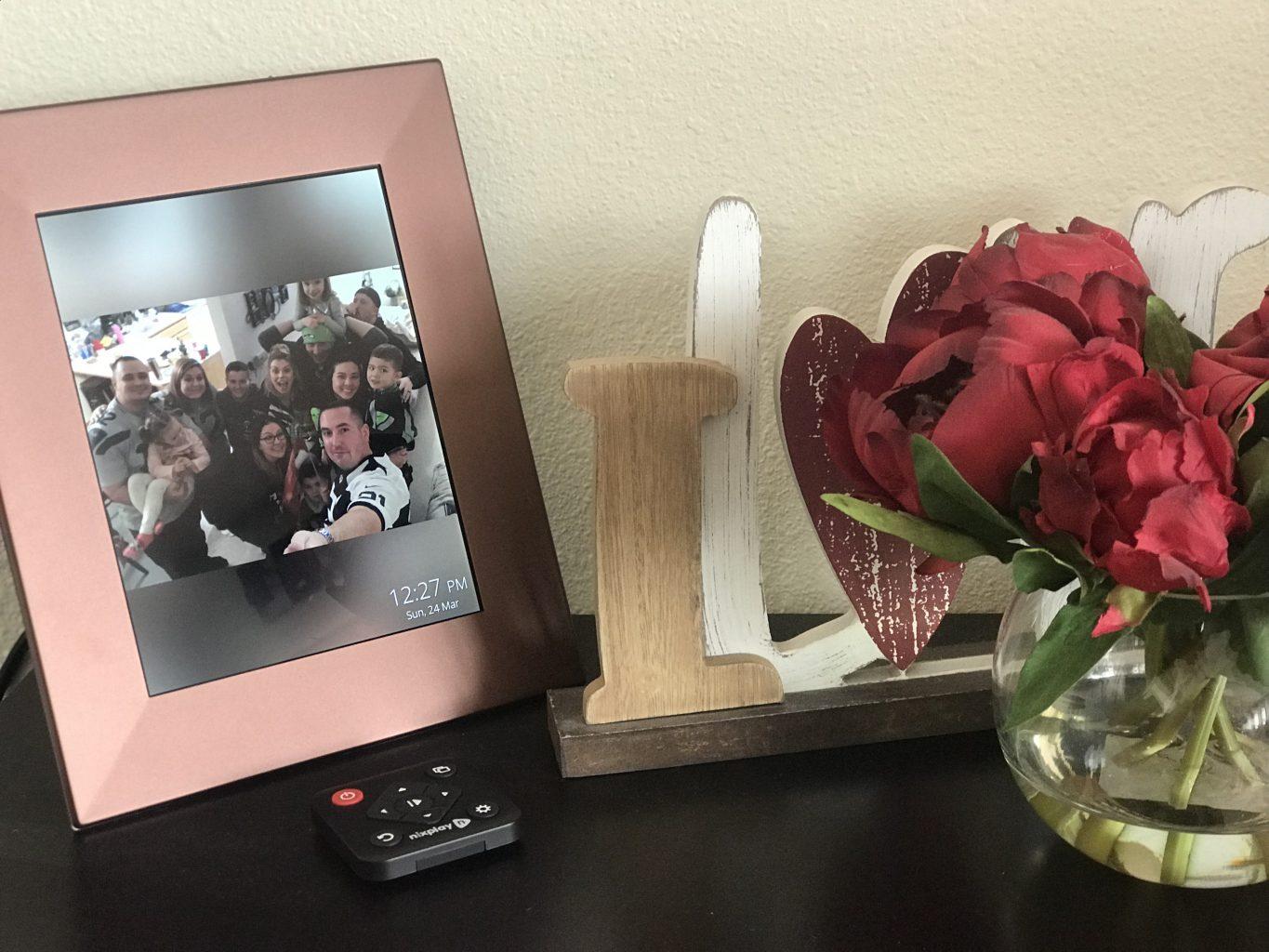 Tastemaker
Does your mom like to make their own cocktails? This would be the perfect mother's day gift for her! The Tastemaker Complete Cocktail Infusing Set will reinvent your cocktails by helping you to create 100% authentic drinks with your own homemade infused spirits.
Tastemaker allows you to manage the purity and honesty of the infusion ingredients and it's completely personalized to your own unique taste. The Tastemaker is quick and easy to use—just grab a bottle of any base liquor, like distilled vodka, and add in your favorite fruits, herbs, sweets, or spices.
Simply let it infuse in as little as 5 minutes or you can wait up to 24 hours to get a more deeply infused cocktail. Next, strain and enjoy!
Prepara Taco holder
If you are looking for a unique but fun and useful Mother's Day gifts, a Prepara Taco holder is the way to go. Not only is it a useful tool for cooking, but they also have beautiful designs for a fun taco dinner party. It would be the perfect reason to have a dinner party!
Jewelry
You can never go wrong with jewelry for a Mother's Day gift. But what type of jewelry would be best? Nothing too fancy but something unique is a more personalized gift. Amazon has a great selection of unique pieces, perfect for Mother's Day. Beautiful bracelets, necklaces, and more. Find the perfect one for your mom now.
Active Iron Supplements
Of all the important levels to maintain in your body, iron is vital for moms. If they're feeling sluggish and tired, a leading culprit for many is low iron levels. Since most of us cannot get the amount of iron we need from our diet (only about 10% is absorbed that way), iron deficiency anemia is a widespread issue.
Iron supplements have historically been difficult to absorb and even harder to tolerate, but a new formulation called Active Iron can give you 138% of your daily dose, without the usual side effects.
Active Iron is absorbed quickly and easily through the small intestine, thanks to new technology that binds it to whey-protein, making it easier to tolerate, even on an empty stomach. Another one of the great Mother's Day gifts for your mom.
Sleep is vital!
Every mom needs more sleep. So what is the best way we can get a mom more sleep? Give them the gift of a new bed or new bedding features. Most moms, especially working moms, are lacking sleep and need it badly!
Along with giving them some extra time to sleep on Mother's Day, why not get them a new bed, pillow, comforter, or pillow top for their mattress. PlushBeds is a leading online luxury mattress manufacturer and retailer, specializing in handcrafted organic and natural latex mattresses.
It is PlushBeds' commitment to excellence in craftsmanship and to a superior customer experience that has driven them to become America's largest online distributor of natural and organic latex mattresses that are as affordable as they are indulgent.
Technology is always key
Moms always need a new computer or tablet. Have you considered upgrading them to a MacBook? Or an iPad mini? If you have but can't afford a brand new piece of technology?
New MacBooks are almost $2,000! That might be out of the budget for Mother's Day, but buying an almost new piece of technology can be a better price! We have the solution for you. Swappa is just like eBay but without the stress of worrying if you are going to win it or not.
You can find the perfect computer or tablet at the best price for you and buy it right then, no need to wait for the auction to end. If you aren't a fan of making bets on an item, then Swappa is the place for you.
Every mom shops at Target
Another great gift would be a trip to Target or a Target gift card. Some great options for moms might be candles, self-care kits, furniture, books, a new TV (why not!?), and more!
Get mom the perfect trip to Target, even add on a Starbucks gift card so they can drink coffee and shop on their own. The perfect day for a mom!
Stitch Fix clothing
Want to get new clothing for mom but not sure what to get? Stitch Fix has a great box that you can order for mom to pick her clothes from. Then you can purchase a gift card so whatever clothes they pick, you can purchase them.
It is like taking mom shopping but without having to get them out of the house. This way you can open the box and then spend time together outdoors instead of shopping in the mall.
This a sponsored post and contains affiliate links. I may receive a commission, at no additional cost to you, should you purchase through one of my links. Please see my disclosure for more information.