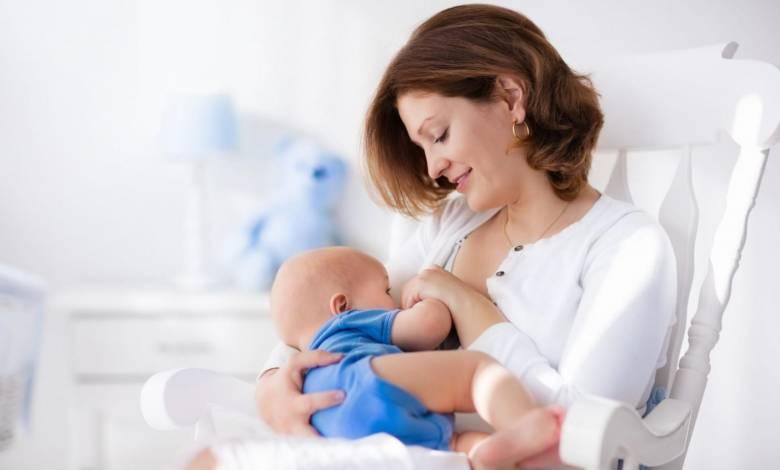 Holding that angelic body in arms and feeling the bond gifted by nature is one of the most amazing feelings. I still rejoice the moments when I first grasped my baby wrapping my arms around his tiny body. And what further strengthened our relationship the very next moment was the time when I took him near my breast and started feeding him. Breastfeeding a baby sounds very tiring and frustrating to many…………. but it is an amazing and natural way to feed the little one as well as to safeguard him from a list of diseases.
Arthritis, obesity, leukemia, eczema and a lot more diseases can be prevented if a baby is nursed with his/her momma's milk supply.
Being a mom, I am experienced and aware of the problems a new mom has to face while breastfeeding. These essential tips and advice on breastfeeding will help the new moms and soon-to-be mommas while nursing her baby:
1. Don't Worry with Pains
It hurts you, right?……………………… Don't worry at all, at the start every mom has to bear some pains while breastfeeding the baby.
Obviously, your body has changed and a lot of new changes are developed in a body after giving birth to a baby. Those cracked nipples and sore boobs cause the painful letdowns. But it is all for about two weeks, then you won't have any sort of pain or discomfort.
I would highly suggest the mommies moisturize their nipples. Lanolin cream can be the best solution, or even you can use the combination of olive oil and your own breast milk to heal up those chapped nipples.
2. Contact A Lactation Consultant
Don't think of this tip being pricey or a financial burden…. After all, it is all about the baby side, so no room for compromise!
It would be wise to invest in meeting a reputed and international certified lactation consultant. You can discuss all the issues regarding breastfeeding with her. Practicing the best position (for holding a baby), finding the comfortable position and other such issues can be efficiently addressed by the Lactation Consultant.
Don't wait for the birth of a baby, all this should be done before the birth time.
3. Get Nursing Tanks
Pulling up shirts every time while nursing the baby is definitely exhausting. Stock up your wardrobe with cozy and comfy nursing tanks. They are easily layered under a cardigan or hoodie.
4. Take Care of Tiny Feet
The lactation consultants usually advise the mommies to focus on the tiny feet when breastfeeding the baby. The little feet must be touching your legs or the arm of chair or pillow. This makes them feel secure and they nurse better in such a comfy position.
5. Don't Take It As Burden
I have personally seen many Mums frustrating and exhausting; taking the breastfeeding phase as a burden.
So, my big advice to all new mommies is not to consider it as a burden.
Breastfeeding journey is truly a beautiful phase of a woman's life.  Although, there will be days with tough routine and responsibilities. You will be messed up with too many chores like managing baby, household work, workplace duties and a lot more.
But keep trying to manage all things and there will be a time soon when you will be a happy and active Mommy enjoying every bit of this busy routine.
In order to manage such stressed schedule, I would recommend using a Pump to store the let down from your free boob when you are feeding on the other side. It will store your milk supply and then you can preserve the expressed milk in breast milk freezer bags.
This will give you more freedom to enjoy other activities of life, So, you can have a joyous time with family and friends without worrying about feeding the baby by pulling up the shirt.
6. Be Confident in Public
Breastfeeding in public seems really awkward in the beginning. You will be feeling a bit nervous and thinking of the embarrassing comments or glances (you might receive from idiots).
Stay confident and feed your baby without any worries or thoughts. Everyone respects motherhood and honors a woman nursing her baby. It is not any sort of embarrassment.
7. Stay Hydrated All Time
Water, water, and water……………… breastfeeding ask for a plenty of water.
The breastfeeding thirst is something that I can't even explain. You must drink around 2 liters of water a day to keep yourself hydrated enough. So, you may have a perfect milk supply then.
Don't get lazy in consuming water, it might result in the loss of your milk supply. Keep a water bottle beside your place all the time. Take sips of water while nursing the baby so he will have more healthy milky rain.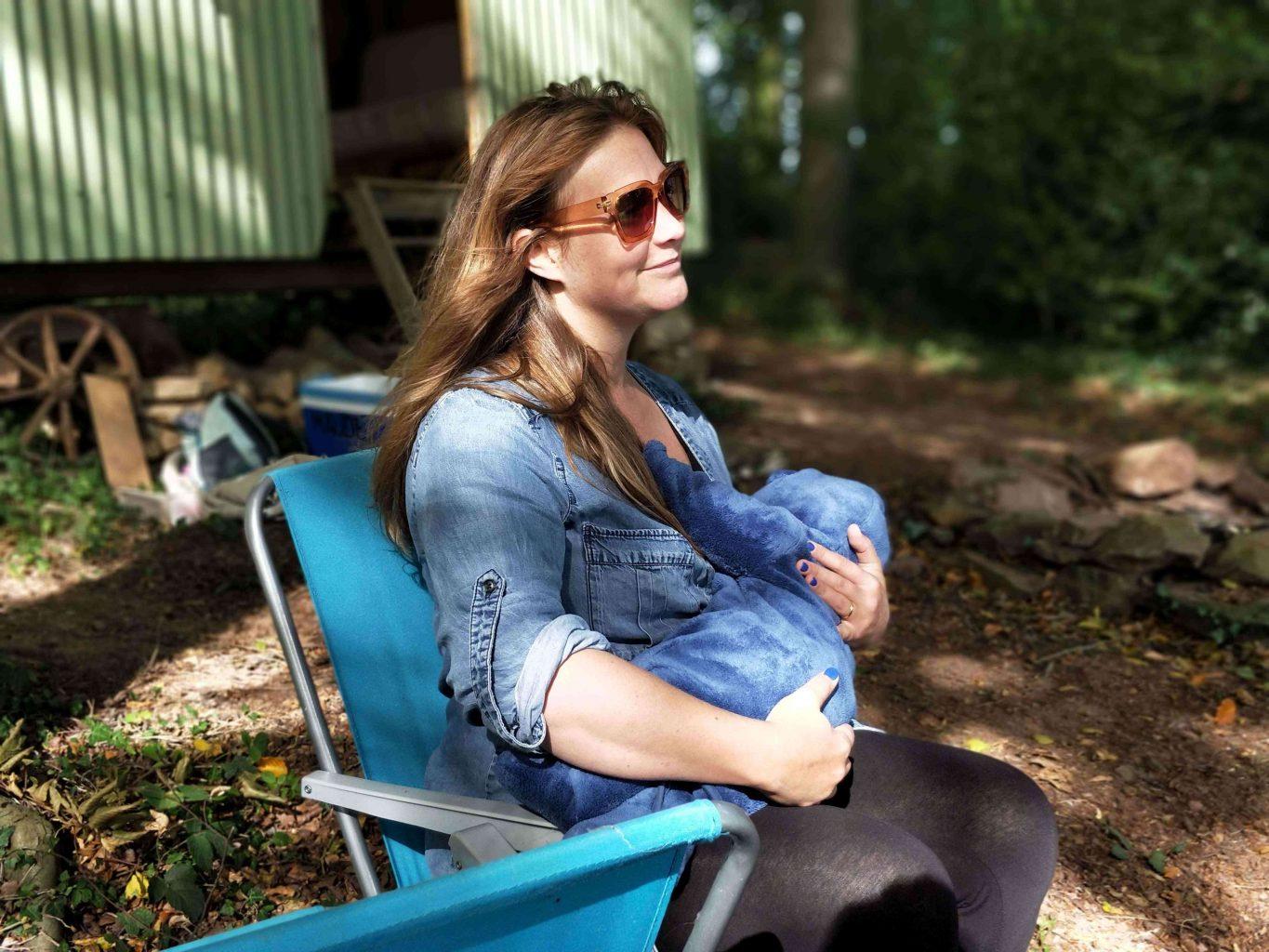 8. Take A Healthy Diet
Taking care of a baby doesn't mean you have to forget about yourself. In fact, it needs you to take care of yourself more than ever. When a baby feeds with mother's milk, he simply fetches all the required nutrients by sucking her milk.
But you will be left with nothing then. So, you have to consume the necessary calories, eat more vegetables. Have a balanced and healthy diet of proteins, calcium and all essential nutrients. This will keep you and baby in a perfect health with an increased supply of milk.
9. Use a high quality pump
One of the most important things to know about using a breast pump is to always opt for a high quality double electric pump. Make sure that you buy a pump that has a long lasting battery and a powerful motor so that you can express maximum quantity of milk. Some of the high quality pumps have special suction and speed patterns, which exactly imitate the sucking of a baby to stimulate the process of milk extraction; you can adjust the speed and the suction to suit you need and comfort.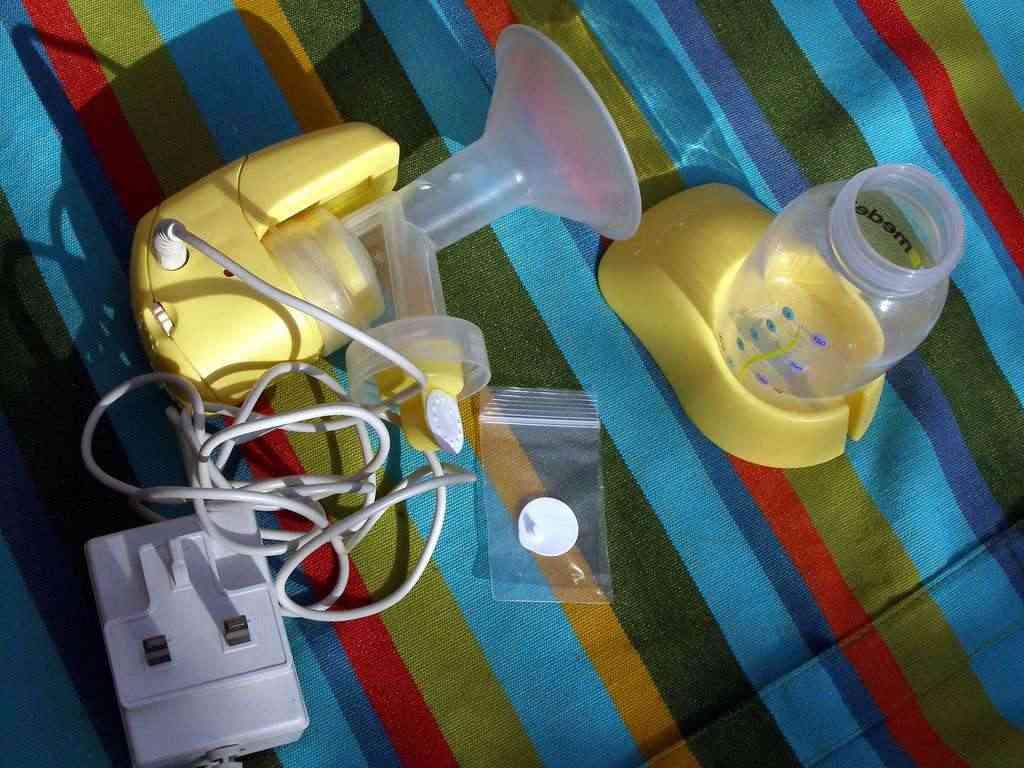 10. Pump milk from both breasts simultaneously
A lot of mothers complain that whilst they are using a pumping on one breast, milk leaks out from the other, which is wastage of milk. To avoid this it is advisable that you use a double pump and express milk from both breasts at the same time. This would not only help you stimulate the milk-making hormone but also allow you to pump more milk at once than you would do otherwise by pumping one breast at a time.
11. Always maintain hygiene
Remember, you are dealing with your baby food, the food that is rich in nutrition and is important for your child's healthy growth. Make sure that you maintain proper hygiene and wash your hands thorough before and after using the pump and don't forget to clean the pump, the tube and the milk container. It is advisable you sanitize the parts at least once in a day. Also, be sure to allow the parts to dry completely before the next use.
12. Sit in a comfortable position while using the pumps
Several doctors and recommend women to sit in a comfortable position while using the breast pumps to express milk. If you find the process difficult, you can lean forward so as to allow the milk to flow easily in the container. Also, you can try using a pumping pillow while using the pumps, try sitting in a different position and stick to the one that you feel the most comfortable with.
13. Keep the sight or the smell of the baby close
If you find it hard to express milk when you are away from your baby, it is advisable that you keep a picture of the baby with the pump or use a blanket or any other item that you baby uses while pumping. The smell and the sight of the baby will help in triggering the hormones responsible for milk letdown and you would get the most out of using electric breast pump in India
Final thoughts
These pieces of advice are definitely going to help you out and make your breastfeeding journey comfortable. This journey will fill your life with so many magical and lovely moments. Just don't be afraid of the hassles or things that might go wrong. Focus on what you can do to let the things go in the right direction. Always remember motherhood strengthens a woman, so feel blessed and be confident while breastfeeding your baby.
This post may contain affiliate links. Please visit the disclaimer page for more information.