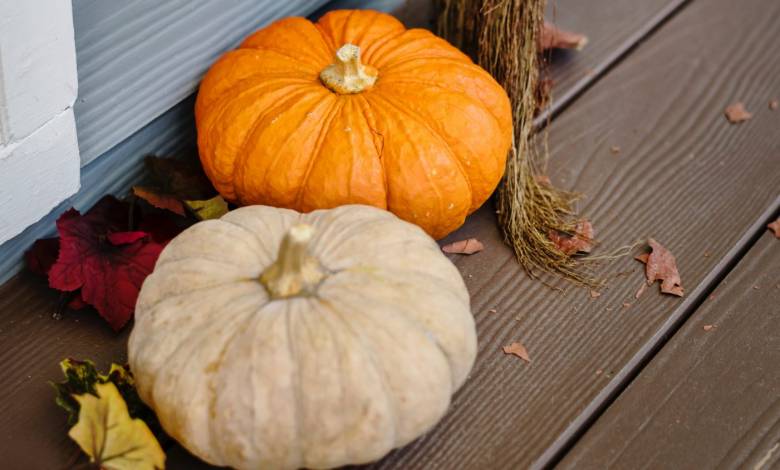 Fall is my most favorite season of the year. The cool and crisp air, the smell of pumpkin, cinnamon, and spice, and all the flannel. Every year we take our little boys to the pumpkin patch to pick out their favorite pumpkins, ride on the hayride and see the beautiful golden changes of the trees. Here in North Carolina it doesn't get too cool during the Fall months but it is still fun to do nonetheless. It is beautiful watching your kids running around with grins plastered on their faces and making new memories. We like to make a bucket list for fall events.
After the fun at the pumpkin patch and corn maze we cuddle together with our favorite Halloween movie, Hocus Pocus. What I love most about this is that when I was my kid's age, we would watch Hocus Pocus with my parents.
It never gets old!
I've compiled a fun list of must do's for Fall and I challenge each and every one of you to do as much as you can!
Grab your flannel and family and get out there.
Decorate for Fall
Our little man loves Halloween as much as we do! We have to go to the Halloween store on a weekly basis to check out all of the cool Fall / Halloween decorations! The fall decor is always amazing! Not only do we gather things for the house we buy matching Halloween costumes as well! It is a family affair!
Go to a Haunted House
Another fun bucket list item for fall are haunted houses. Haunted Houses for Halloween are so much fun. If you haven't been to one, cross it off my bucket list and go my friend. We went to a carnival in Pensacola, Florida one year and they had a "scary" ride. Our little man was the only kid going in, it was so funny.
Last year we took our boys to a family function at my husband's job and they supposedly had this very scary haunted house. Our family loves Haunted Houses so much that we tucked our 2 year old in my baby carrier, held hands with our 5 year old, and went through.
So much fun!
S'mores Bonfire
We built, well more like my husband built, a nice sturdy fire pit in the backyard. We had our very first fire a couple weeks ago and some s'mores. I can't wait to sit on a lawn chair with a cozy blanket and roasting s'mores with the family.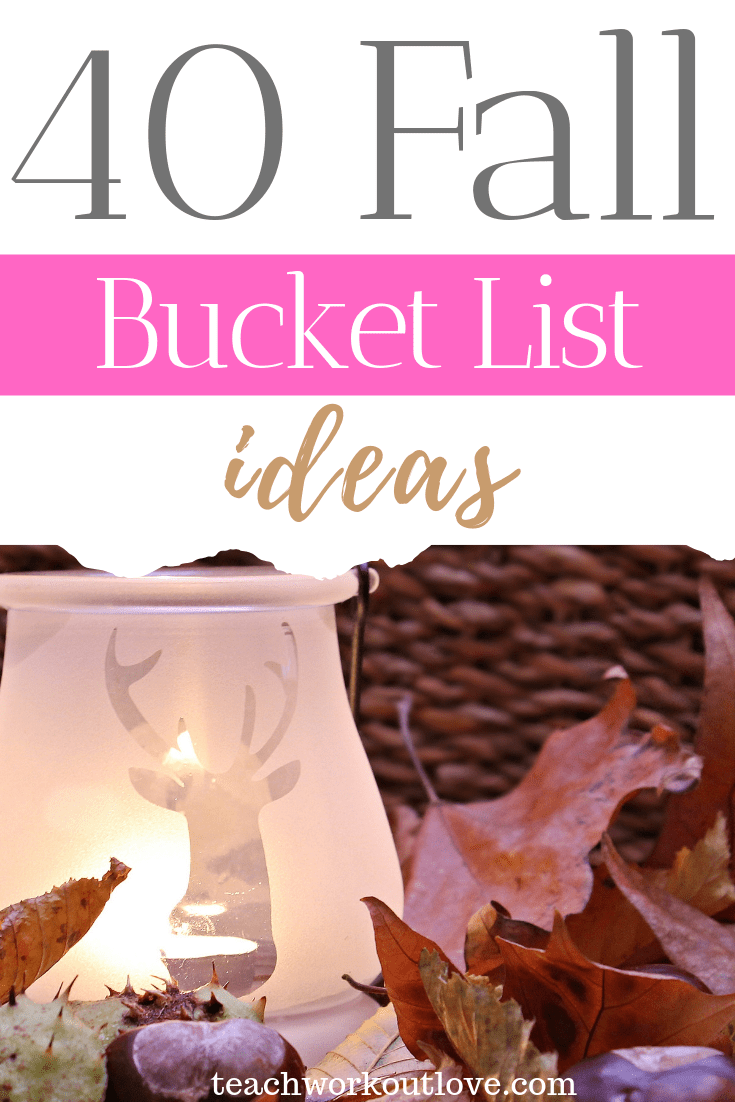 Hayride
A must when you take your family pumpkin picking! It gives you a second to relax and take in the scenery of Fall. Ones we have been on in the past have taken us around an Orchard, herd of cows, and the beautiful trees changing with the season.
Bake all things Pumpkin
This is has to be my most favorite about Fall, but you can still find me eating all things Pumpkin all year. I absolutely drive my husband crazy with the amount of Pumpkin I consume from the end of August through December.
Check out more of my Bucket List Ideas for Fall!

Let me know which ones you and your family decided to try!
Am I missing something? Share it in the comments!
[blockquote align="none" author=""]
This post contains affiliate links and I may receive a commission, at no additional cost to you, should you purchase through one of my links. Please
see my disclosure
for more information.
[/blockquote]