Sometimes we get to a point in our lives where we need to start considering what we want from it. When we leave school we are expected to haste an idea of what we want to do with our lives. Some of us just aren't that lucky to have the ideas right at that moment. You end up getting a job that accidentally becomes your career as you climb the ladder and become more successful. Does it make you happy? Probably not. Is it a means to an end in terms of just earning you a living? Probably yes. Some will be content with just that, others might want more. We spend a good chunk of our time working so why shouldn't we do something we enjoy?
You may be fearful that now might not necessarily be the best time for a career change. But I am hear to tell you that it doesn't matter what age you are, if you have the courage and confidence to go out and do it, you can be successful in changing your career and finally doing something that you love, feel passionate about or take a great deal of satisfaction from. So how do you do it? I thought I would share with you some of the steps you could take to help you make it happen.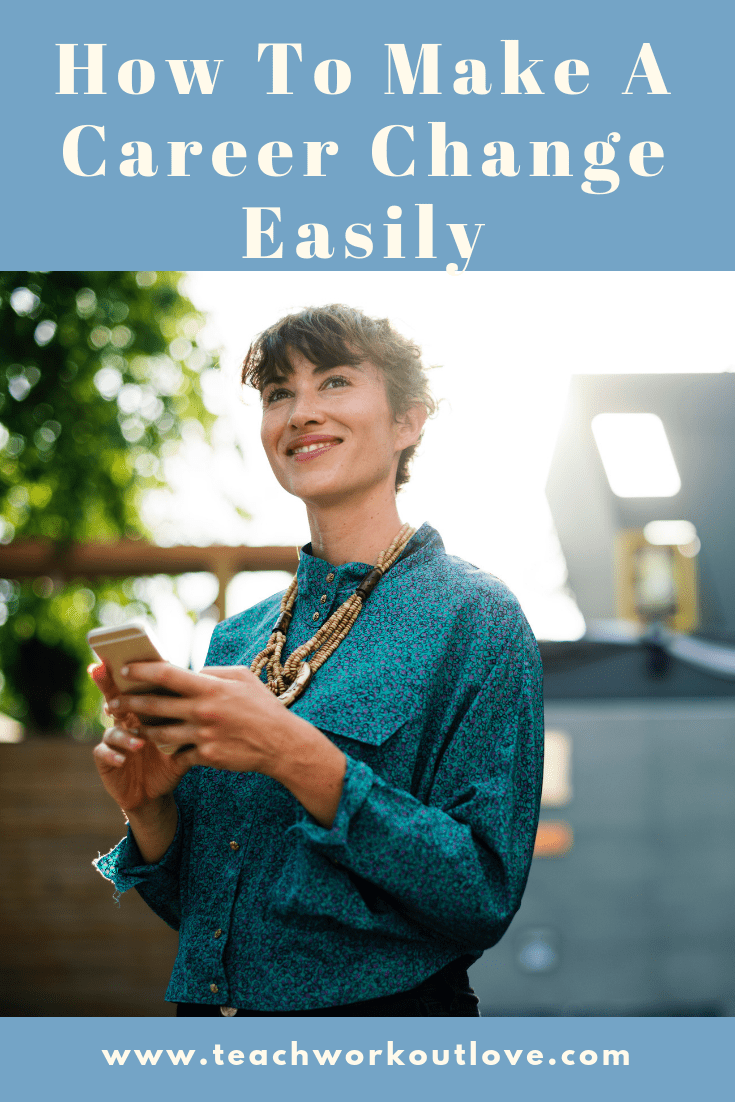 Decide on what you want to do
One of the first steps to make would be to decide on exactly what you want to do with your life. Some people know what they want after years of experience in an industry or field. However, you may decide to have a complete change of career right now, after finally finding something that you think you would be good at as well as something you would enjoy and feel passionate about. It can be hard to know what choice to make, but essential to ensure that you finally end up doing something that you feel passionate about.
Do you need any additional qualifications or skills?
The next thing to think about would be whether you need any additional qualifications to do the job that you want to do. If you are heading into an industry where you require specific skills then you may need to consider additional study. Some business opportunities might also benefit from business management courses. You can also benefit from things like a location analytics mba to help you have the edge against other people going for similar jobs. It is important to think about what would give you the best chance.
Could you use your spare time to help make it your reality?
Would you believe that the effort you make in your spare time could be making a big difference to your future career. For example, if you want to work in a creative industry, maybe social media or marketing or in a writing profession, then a blog can be started in your spare time and worked on to enhance your skills but also be used as a portfolio. Your spare time could be used for studying, to gain qualifications that you need. Or even take on extra work for the experience, either voluntary or paid for, but the added experience could really help you gain the knowledge you need to make a decision about what you want to do, or how you can perhaps specialise in different areas.
Creating a decent resume
Knowing what you want to do is one thing, but getting the interview or a foot in the door to actually do that job is quite another. A great way to do that is through creating a decent resume. You can ensure that all of your skills and your experience is highlighted in the best possible way. Your resume is your chance to make a first impression on paper, it is normally the thing that people decide on whether they are seeing someone for an interview. Make sure you include all necessary information but don't go overboard as a resume that is too long might equally put people off. There are plenty of tips online on how you can create a great resume.
Getting that interview and showing initiative
Getting an interview or the time of day is possibly harder than you might think. Of course, your resume is on hand for when you apply for physical jobs, but what if there are no advertised vacancies? A good tip is to show initiative when it comes to things like this. You could seek out companies or organisations within the industry or field you want to work in. Also, make contact by asking for relevant contact names or email addresses. Much of it can be found online or a quick phone call could you get the right information you need. If there are no positions right now, it doesn't mean that you won't be considered the next time they are recruiting. It gives you a chance to get ahead of the game.
Making the right first impression
The first impression you make counts for lot. While your resume does that on paper, you get the chance to do that face to face in an interview. Think about how you will present yourself, how you might look and the way you speak and appear. These are all things that are important and you will want to present yourself in the best possible light.
Having the right mindset and self-belief to make it happen
 Finally, make sure you work on your own mindset and believe that you can do it. Confidence is often a skill that needs nurturing. While you may want something, you have to believe that you can do it and deserve to. Think positively and ensure you do all you can to have the right outlook on life.
I hope that these tips help you when it comes to making a career change.
This post contains affiliate links. Please visit my disclaimer page for more information.