One of Comcast's largest accessibility support centers in the country has a new option to support deaf customers. In Liberty Lake, Washington, the Comcast Accessibility Center of Excellence (ACOE) features a team of specially trained agents who can now help customers with disabilities navigate technology quickly and successfully. Read on about my interview with Michele Gifford, manager of Comcast's ACOE and their supports for deaf customers.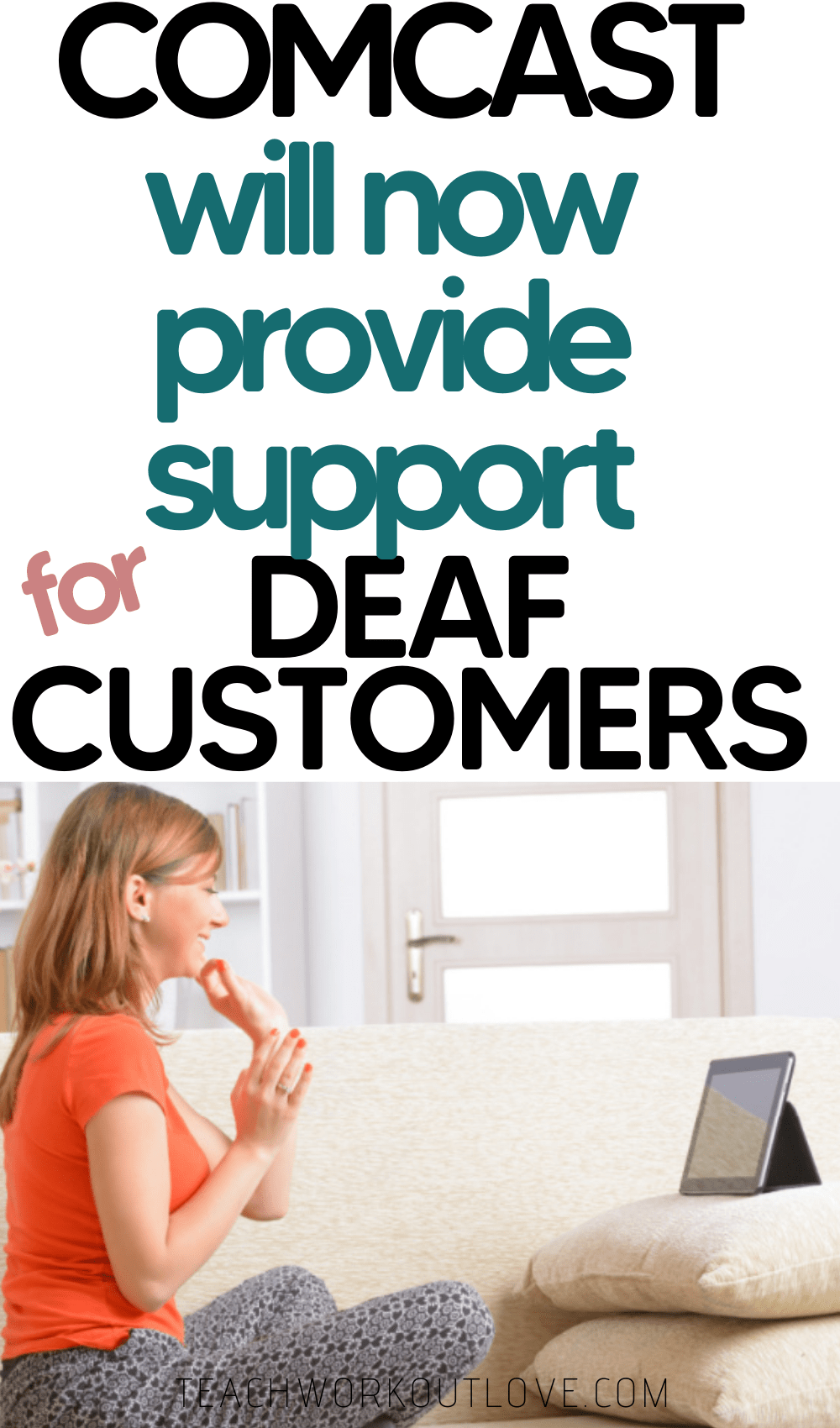 Comcast partnership
During the National Deaf Awareness Month of September, Comcast highlighted its partnership with a nonprofit that helps provide support for their deaf customers. Through this partnership, the Comcast Accessibility Center of Excellence (ACOE) in Liberty Lake, Washington is able to better serve and support Comcast's deaf customers that need help. They are partnering with Communication Service for the Deaf (CSD), a nonprofit specializing in customer service in ASL to deaf Americans, to utilize CSD's resources to provide customer support to those who are deaf or hard of hearing. The CSD is the largest deaf-led social impact organization in the world.
What an amazing time for this partnership to arise because of September being Deaf Awareness Month! I was able to interview the senior manager of Comcast's ACOE, Michelle Gifford, and ask her some questions about the types of support they are providing.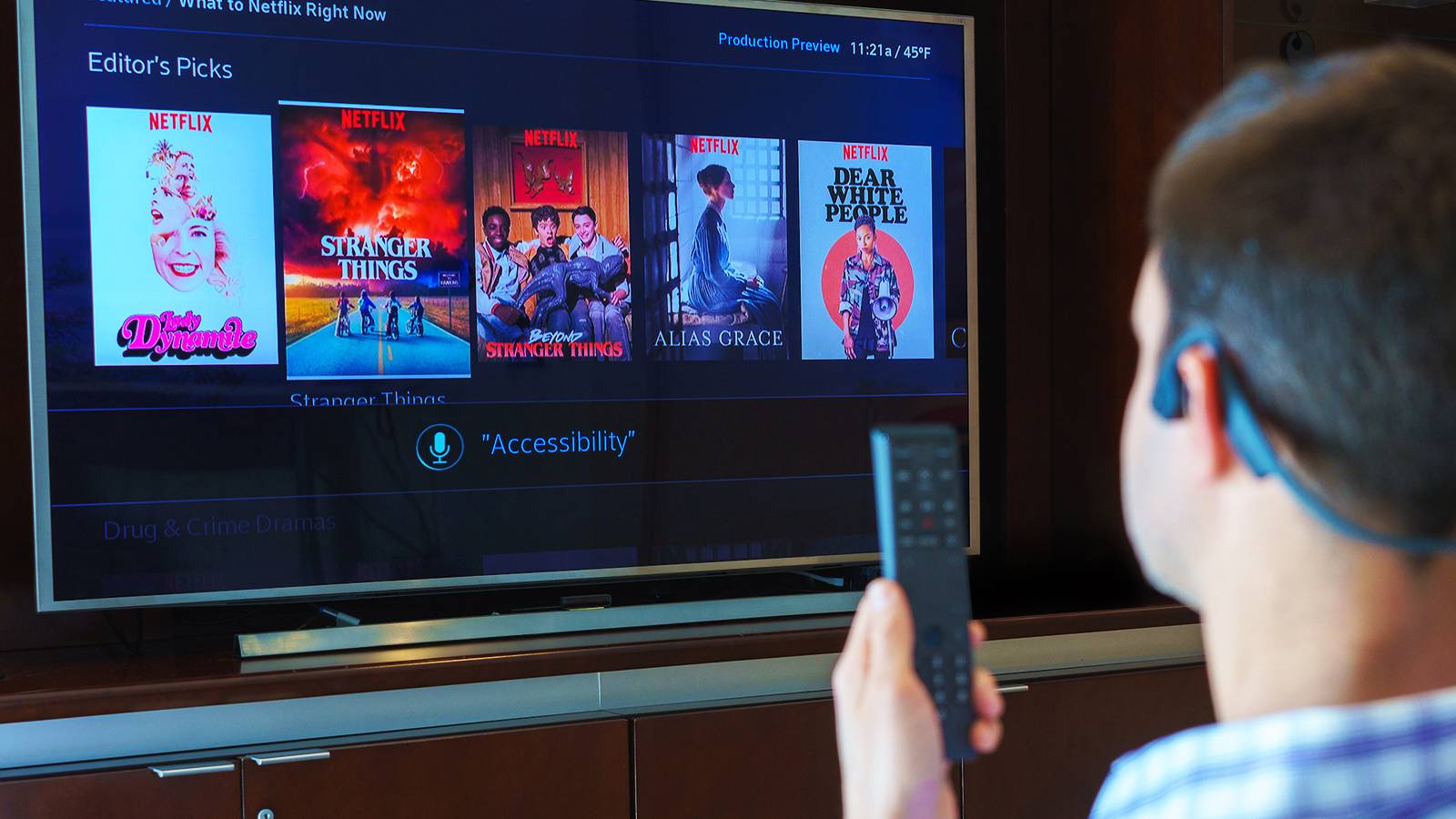 ASL Support 
In my interview, Michelle Gifford explained about how many times when a customer who is deaf calls for technical support through a company like Comcast, they would have to call a third party first. Then the third party contacts Comcast and then will relay the information back and forth. As you can imagine, this can take a long time plus communication through a third party is not always accurate. I bet you can also imagine how frustrating that might be when you are trying to accomplish something and it can take hours to get it done.
Comcast realized that this was a big struggle for their customers and decided to take action. By partnering with the CSD, Gifford explained that they are now able to help their deaf customers faster than they were before. There is now a direct connection to trained specialists that can communicate with the customer in their native language, American Sign Language (ASL). It is amazing that customer service can now communicate with their customers in a native language like ASL. 93% of the deaf community prefer to communicate in ASL, so Comcast is helping support the deaf community in their language.
Through this partnership, when a deaf customer reaches out, the ACOE team connects them directly to an ASL representative in real-time who knows everything about Comcast and Xfinity products and can speak to them in their preferred language. There are no third parties that they will need to go through, and this process is immediately faster than ever before! Gifford noted that because of this new partnership, Comcast is able to serve deaf customers 33% quicker, meaning less wait times and more customers getting the help they need so they can enjoy the service they pay for.
Other Assistive Services Offered
In addition to providing support in customers' native language of ASL, Comcast provides support for many others as well through the ACOE team in Spokane. The company offers assistive support like braille, SNP, large button remotes, closed captions and video descriptions, web remotes, large print channel lineups and more. Services are offered to those aging in place and are losing their hearing, have low vision, and they can help support caregivers. They even have the ability to use bluetooth pairing to connect with an individual's hearing aid.
Trained specialists can help with billing and closed caption troubleshooting. Not only can they help troubleshoot with you but they can actually remotely connect into your cable box and navigate around it to figure out any issues that are going on. These are all important feature for customers with disabilities!
We might think of customer service as just helping with troubleshooting but this Comcast Accessibility Center of Excellence is so much more than that. Especially during a global pandemic when people with disabilities have reported being even more isolated from friends and family, they may not have the help they need coming into their home. With this specialized team Comcast helps provide the ideal support for any customer type, as soon as they call in.
Overall
It was a wonderful interview with Michelle Gifford and I learned many amazing things that Comcast has up and running. There are many companies out there who are taking advantage of the technology capability that we have, and Comcast is one of seven companies in the US to provide Deaf customers with fully inclusive customer support in ASL. If one company can make it happen, why can't the others? This is a step in a new direction and it is the right one!
This post is sponsored by Comcast. All opinions are my own. Please see my disclosure for more information.