Finding and sticking with a healthy eating plan is pretty hard to do if you aren't in love with the plan! It is easy to stick with a healthy eating plan for a few days if you are committed, but over time, if you don't like the food, then it won't stick.
It doesn't help that we are always on the go and don't have a lot of time to put together meals, so we usually don't We have put together a 7-day on-the-go healthy eating plan that will help you get control over your diet and make a plan to stick with it, plus a free printable meal planning worksheet!
Making a successful plan
We know first hand that it is important for an eating plan to have 3 things.
Food you are going to want to eat
Average priced food
Easy to access food
Without all of these things, your plan will not be successful. Like other diets you have already tried, what is the reason that they don't work? The main reason is that the way to obtain food and make it is not easily accessible. Meaning that you either have to order from an expensive program or you have to have tons of different ingredients to make it and it's time-consuming. Another reason is that your family won't eat the food with you because it's not good. All of these things together will cause
Be consistent
Being consistent doesn't have to be only eating certain foods and nothing else. This means that you need to be consistent with sticking with your plan and not veering off for some McDonald's one day because you are out and about and don't have lunch planned. If you know that you are going out and lunch is coming up, have a plan!
Proper Good has a great on-the-go soup selection that you can take with you to work and just pop in the microwave. These are easy healthy meals, made with whole ingredients, and are ready in 90 seconds. All you need is a microwave. Know you are going into a long meeting? Pop the soup pouch into the microwave, simply heat and eat!
7 Day Meal Plan
Day 1:
Day 1 is great to start on a Monday. This way you can start fresh every week in case of any deviation from the meal plan.
Breakfast: Overnight oats are a great way to start off a Monday. These can be easily transported by just taking them out of the fridge and bringing with you to eat. They are pretty easy to make the night before and it is something that you can prepare for the whole week if you want to eat them every day for breakfast.
Lunch: Proper Good's Chicken and Mushroom soup. Their soup is made with tasty chicken breast, organic chicken bone broth, coconut oil, and fresh mushroom. Pop the pouch in the microwave and it's ready.
Dinner: Clean eating chicken salad. It takes a little bit of prep work but can be made quickly and taste amazing.
Day 2:
Once you get through Day 1, the rest of the week is not so hard, especially if you like the taste of everything you ate the day before. Having a specific food that you are looking forward to is worth finding to incorporate into your meal plan.
Breakfast: Avocado Toast. You can toast the bread in a toaster oven or put it in a skillet. Then spread avocado on the bread like butter. Want a little more avocado? Put it on there! Have a bit more time? Put a fried egg on there!
Lunch: Chicken Caesar pitas. These are extremely simple to make, plus easy to take on the go. Stick the pita into a ziplock bag and take it with you on a walk or on a drive.
Dinner: Proper Good's Squash and Carrot soup. This soup is thick and plant-based so it will keep you full through the night. It has butternut squash, cinnamon and coconut contrast mixed with flavors of carrots, onions and garlic. A great way to end the night.
Day 3:
Breakfast: Banana and yogurt smoothie. Have a bullet? If not, it might be a good time to invest in one. These are smoothie game changers! They make smoothies within seconds and don't have to wait too much time at all. Plus you can even bring the bullet with you in the car to drink on the way to work.
Lunch: Proper Good's Sweet Red Pepper and Meatball soup. It's packed with pork and beef meatballs in a creamy red bell pepper and grass-fed beef bone broth base. It has less than 9g of carbs per pouch! It is easy to make and it can be stored in your bag until you are ready to make it for lunch.
Dinner: Lighter and Leaner Pimento Cheese Sandwich. It takes 15 minutes total to make, which is a great amount of time after a long day and it is only 300 calories.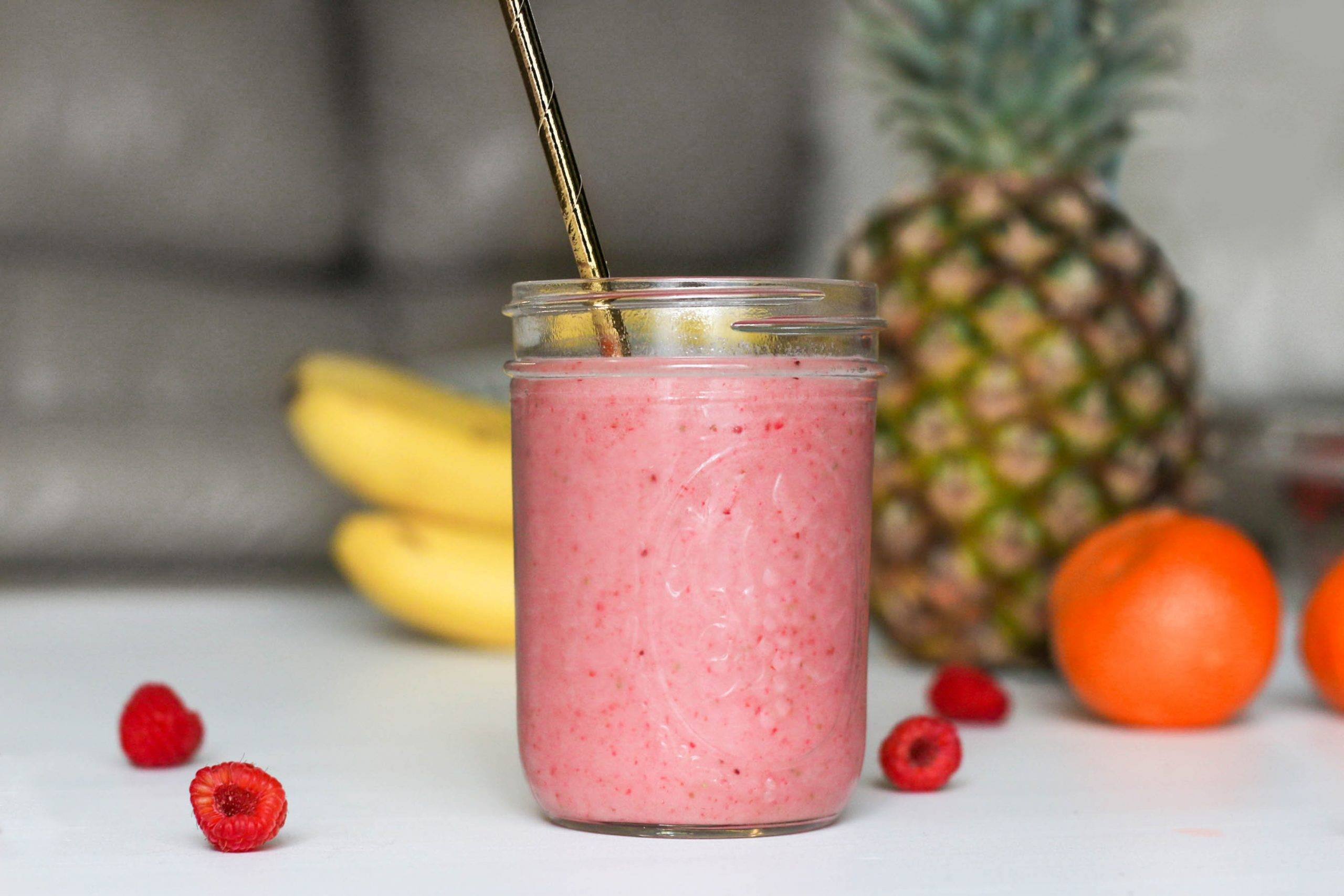 Day 4:
Breakfast: Grapefruit. Grapefruit is good for many reasons but one being that you can buy it pre-cut in containers so that you can save time on cutting it apart. They are high in water and fiber content which is great for weight loss.
Lunch: Black bean fiesta salad in a jar. It sounds like a lot but if you look at the recipe it is easy to make. If you don't have a jar, pull out the good old container. It is easy to bring with you on the go and will stay fresh.
Dinner: Proper Good's Meatball Minestrone soup. A thick tomato and grass-fed beef bone broth base, with beef and pork meatballs. It also has farro, kidney beans and veggies. 20g of protein and it will leave you satisfied!
Day 5:
Breakfast: Blueberry scone. Although these are hard to only eat one of but only eat one.
Lunch: Chicken and cheddar lettuce wraps. Don't be intimidated by this. The recipe is simple and if you feel like it will be too messy, just use a fork.
Dinner: Proper Good's Squash and Carrot Soup. When you get your Proper Goods soups, you can order in bulk, this way you don't have to think about what to prepare for lunch or dinner each day. Running late at the office? If you keep your soups at work, this won't be a problem. Don't run to fast food because you are running late, be prepared.
Day 6:
Because it is the weekend, we tend to snack more because we are home and have a little bit more time than we do normally during the week. If you are choosing to snack, make sure you check out our snacking list below so you have an idea of some healthy snacks instead of chips and candy. Especially parents, we usually like to eat our kiddos snacks because we are limiting our own snacks and don't have them around the house!
Breakfast: Eggs. Being at home might give you a little bit more time so you can make scrambled eggs or an omelet for breakfast.
Lunch: Edamame Feta Salad. About 35 minutes prep time, which can be done the night before and the recipe lasts in a fridge for about 4 days. This is the perfect outdoor summer lunch.
Dinner: Zucchini Tacos. The total time to make the tacos takes about 25 minutes.
Day 7:
Although day 7 is significantly harder because it is usually Sunday and may be a less busy day overall, but is equally as important as day 1.
Breakfast: Nut butter, banana and chia seed toast. Want to add a little touch to it? Drip some chocolate on the top and call it a day!
Lunch: Tuna cabbage salad. Easy to make and it makes tuna taste even better having some crunchy options in there!
Dinner: Chicken stir fry. This meal takes about 1 hour to make, and although it is a little bit longer, you can get leftovers out of this meal to supplement lunch or dinner during the next week.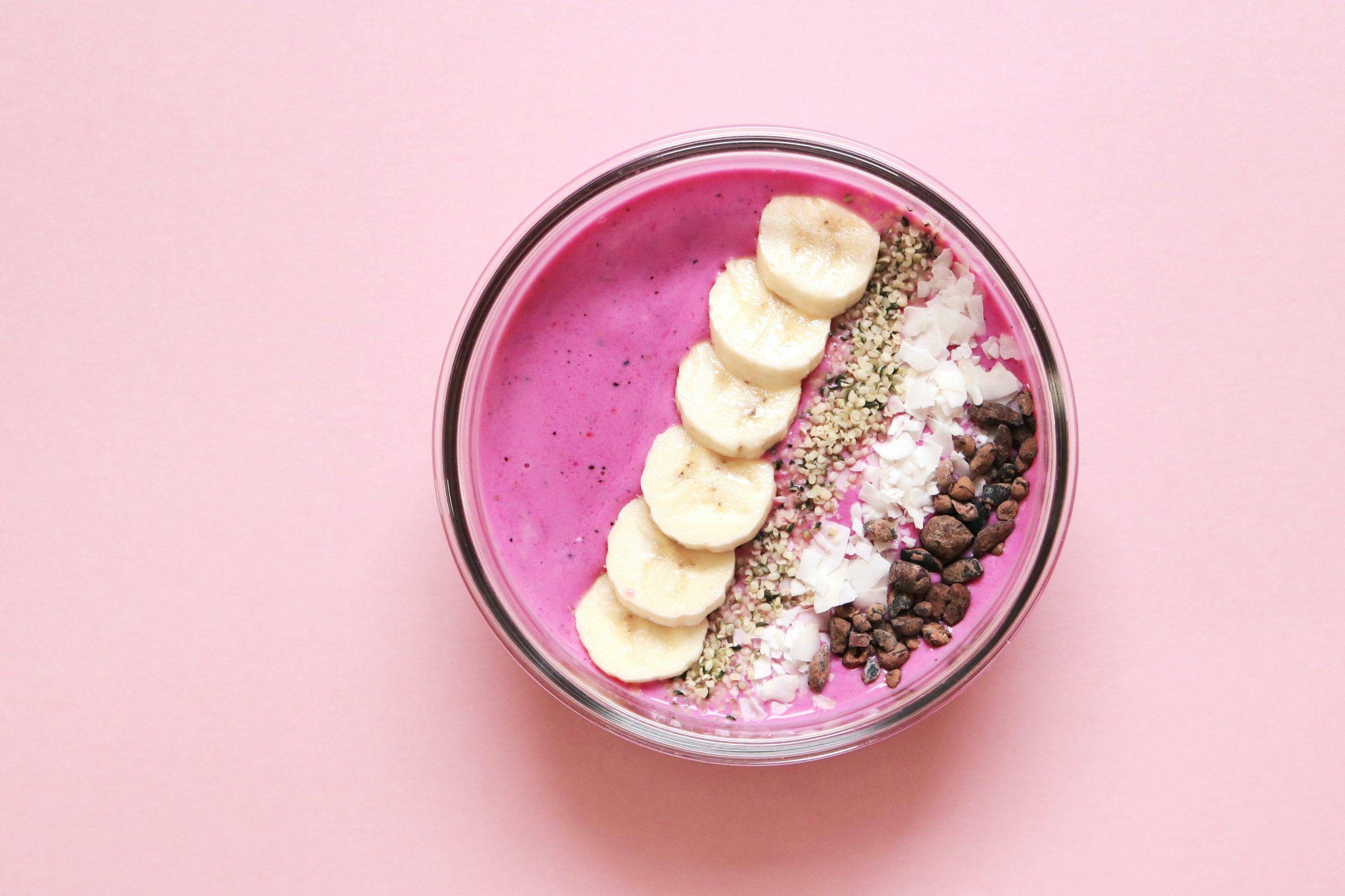 Breakfast Alternatives
Just in case you are not a fan of our options in the 7-day plan, here are some healthy alternatives to add to your new meal planner.
Cheese and Crackers
Yogurt (vanilla)
Bananas
Berries
Kiwis
Grapefruit
Eggs
Oatmeal
Granola
Granola bars
Organic Waffles
Keto Pancakes
Breakfast Parfait
Peanut butter and banana smoothie
Fruit salad
Chia pudding
Breakfast cookies
Lunch and Dinner Alternatives
Not sure our lunch options will work for you? Family not loving your new selection of food? We understand! Have a backup so you don't sway from your meal plan. Here are some alternatives that you can make as a go-to that don't require your chef skills to be ideal:
Proper Good's Soup
Roasted Beet Salad
Vegetable Panini
Fennel and Green Apple Salad
Quinoa Bowl
Soba Noodles
Yogurt Parfait
Chicken Caesar pitas
Spinach and bean burrito wrap
Snacks
Snacks are just as important as the actual meal plan because we tend to snack throughout the day when we are feeling hungry. Here is a great list of snacks that you can find easily in the grocery store and keep in your desk at work, in your bag, or in your car.
Pria Bar and Nuts
Almonds
Popcorn
Fruits
Carrots
Apples
Peanut Butter
Breakfast burritos
Pancake muffins
Mini egg cups
Blueberry scone
Jerky
Trail mix
Tuna
Peanut butter celery sticks
Apples and peanut butter
Hard boiled eggs
Red bell pepper with ranch or guacamole
Kale
Dark chocolate and almonds
Cottage cheese
Overall
Staying healthy may seem like a pain but in the end it is up to planning and dedication. No diet can work with no plan in place. Make sure to grab our free meal planning worksheets so you can at least get started with your meal planning today!.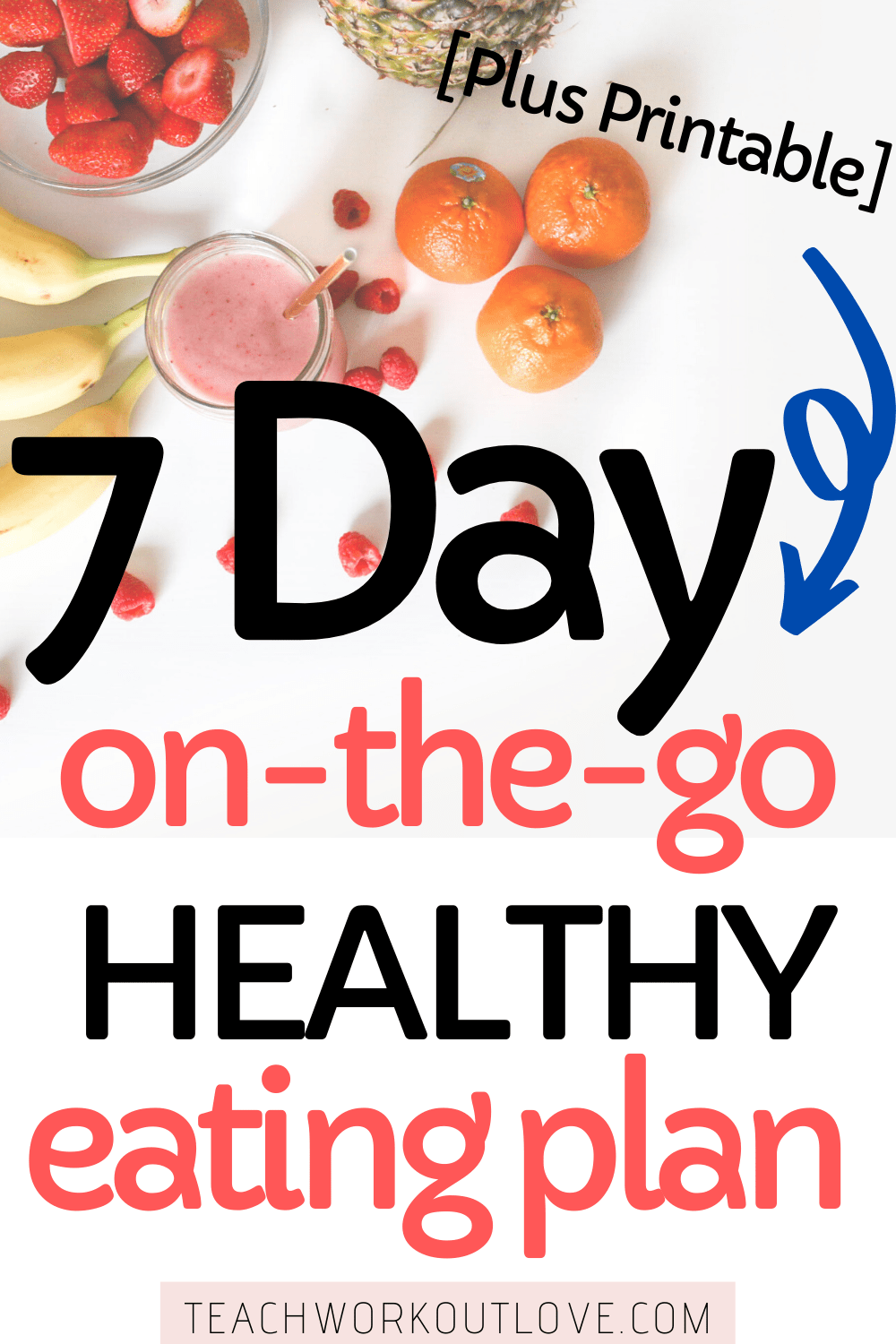 This article is sponsored by Proper Good. All opinions are 100% my own and the article does contain affiliate links. Please visit our disclaimer page for more information.