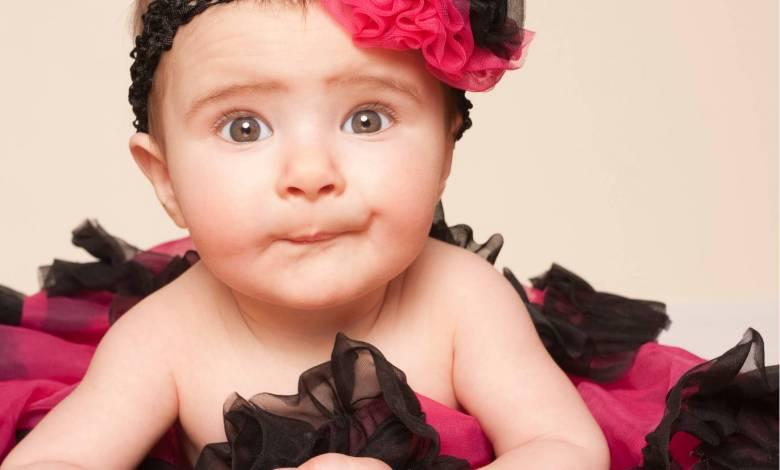 With the world buzzing about royal weddings and babies, fashions with a regal aesthetic have stolen the spotlight. For parents who want to dress up their little princes and princesses for family gatherings and spring photo shoots, Feltman Brothers offers a wide selection of timeless, royal-looking heirloom fashions that can be passed down for generations. Featuring design elements like exquisite embroidery from Digitizing Made Easy and sophisticated buttons, the below fashions will be a hit this spring and beyond.
Where to start
Every parent thinks their little ones are princes and princesses. Of course, they're not actually royalty but, with a little thought and effort, they can look like the future kings and queens you want them to be.
Royal protocol has a few rules, as does the Duchess of Cambridge, about dressing Prince George and Princess Charlotte. If you want to follow in their footsteps, you should take note of these pieces from Feltman Brothers.
When appearing in public, royal persons will be formally dressed, including children and babies
What does this mean? Well, you won't see Prince George wearing a Ninja Turtles t-shirt anytime soon. For royal boys up to age eight, it means shorts, high socks and a shirt. Not any old shorts, mind you, but a classic cut and color that will usually match his parents attire. It's a tradition dating back to the 16th century when boys were made to wear dresses until age eight. This tradition was altered in the late 19th century to mean crisp, clean shorts.
These two beautiful pieces are as royal as you can want to be: The 2 Piece Suspender Short Set at $58.95, on the left, and the Button Front Bobby suit at $56.85, on the right are perfect for your little prince.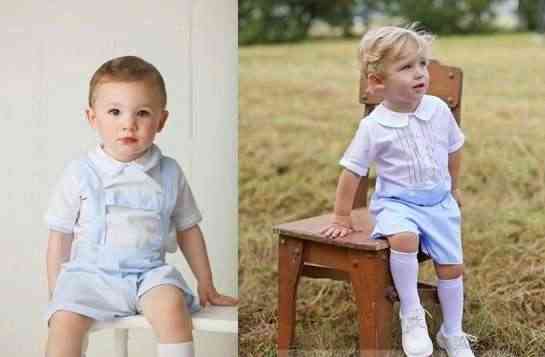 Royal girls clothes
For royal girls, the rule about formal attire is the same. Princess Charlotte will always be seen sporting a beautiful dress, with either long or short sleeves, depending on the weather and time of year.
Your little princess will look, and feel, like royalty sporting one of the gorgeous designs. From left to right: the Smocked Rosebud Dress at $61.95, the Floral Bullions Dress at $68.50, and the Collared Smocked Dress at $65.95.
Style even at the baby stage
Have you ever noticed that Prince George and Prince Charlotte are often wearing clothes in similar colors, when out with their parents on public duties? Also, the choices the Duchess of Cambridge makes for her children are elegant but understated. Their clothes are classic designs that look beautiful but don't make a loud statement.
That is what you find with Feltman Brothers clothes. They aren't flashy or loud; instead, they have beautiful details that would make any child feel like a prince or princess. Any of the three outfits below would be just as suitable for a party or church as for Ascot. From left to right: the Smocked Diamond Bobby Suit at $61.95, the Smocked Bolero Dress at $66.50, and the Diamond Smocked Dress at $67.95
Timeless quality and design is for everyone
The quality of Feltman Brothers clothing for babies and young children is unparallelled in the industry. The pieces are unique yet understated, with an array of special details that add that little extra touch to every outfit they make. They're the kind of clothes that you can proudly keep as heirlooms, for generation after generation of young princes and princesses in your family to enjoy.
Whether as gifts for your friends or a selection for your own family, you cannot go far wrong with elegant pieces like: the Rosebud Bib Dress at $54.95, or the Smocked Diamond Bobby Suit at $61.95, or finally the Smocked Mock Vest Dress at $56.50.
Bring out the royal style in your family with the classic designs and beautifully crafted baby and toddler clothes from Feltman Brothers.
ABOUT Feltman Brothers
Since 1916, Feltman Brothers has been providing the world with authentic and timeless clothing for babies. This reputation is the result of a strong commitment to quality, incomparable fabrics, exclusive designs, and attention to detail. Feltman Brothers designs reflect the elegance of vintage styling for children from newborn through toddler, for all needs and occasions.
Feltman Brothers' use of embroidery is a skilled craft and trade, with workmanship that has no equal. Feltman Brothers is, and always has been, a family business, now three generations deep and continuing strong.
This post contains affiliate links and I may receive a commission, at no additional cost to you, should you purchase through one of my links. Please see my disclosure for more information.