The human body is an incredible thing, and if you've just experienced the wonder of pregnancy and childbirth, then you'll know exactly what I'm talking about. Since giving birth, you've probably noticed that your body has changed, and that either your old style of clothes no longer flatters your new body shape, or you just don't feel like it suits you anymore. It's so easy to feel lost when it comes to rediscovering a new style. Especially for new moms. Whether it's a complete lack of confidence or you're just confused about what would actually flatter you and make you feel good. Well, I've come up with a few tips and ideas of how you can discover your new mom style and how you can look good and feel confident.
Accessories
When you're struggling for outfit inspiration, accessories really are your best friend! You can even up your style game with a stunning pair of glasses; big bold frames that compliment your face shape, or something minimal and discreet that suits your look and you'll find a wide range of stunning eyes wear including black eye glasses from Eye Buy Direct. From oversized statement earrings to an eye catching belt, stunning wrist wear to practical, stylish bags – perfect for all those baby items too – scarves, belts even hair accessories. The combinations are endless, and the only limit is your imagination!
Be ruthless
You might have been dreading this, but head to your closet and go through every item you own. Decide which items that you will – realistically – wear again and which ones just aren't useful to you anymore. Those skinny jeans that you love? Are you planning on getting back into them or are they more likely to make you feel guilt every time you see them in the closet? Be rational but strong. And don't worry, it's perfectly acceptable to put aside clothes into storage that you might wear again but don't fit into your life right now – items like party dresses, high heels etc can all go into storage.
Reuse and repurpose
Those beautiful long blouses that you loved tucking into skirts at the office – they'd make perfect breastfeeding shirts! Try teaming them with some comfortable leggings and a pretty chemise top and you've got practical style nailed. Your old work jackets would make the perfect statement piece for brunch with your parents or friends – add a T-shirt, jeans and some sneakers and voila!
Try something new
Perhaps you were all about short skirts before and towering heels – well, don't be afraid to try something new. Long, gorgeously patterned maxi dresses are both flattering and great for hiding milk stains! Skater dresses with patterned tights and cute cardigans, even high quality leggings and long jumpers are smart yet casual. Don't be afraid to try something new!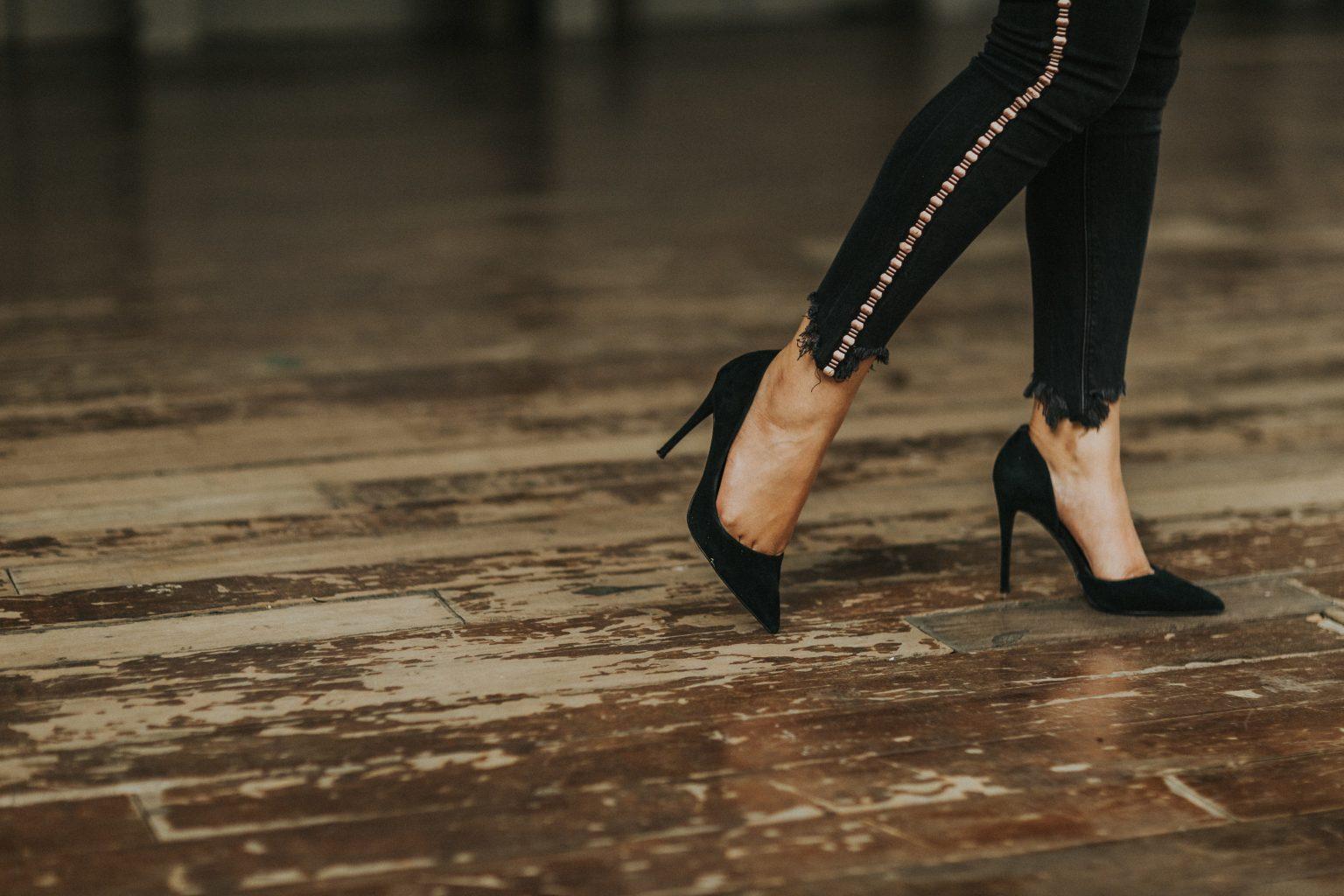 It's for you
It's easy to think that there's no point showering today, or making the effort because only the baby will see you….but it's much better for your mental health to get dressed, feel good and get out of the house.
This post contains affiliate links and I may receive a commission, at no additional cost to you, should you purchase through one of my links. Please see my disclosure for more information.