Success can be measured in many different ways. For each and every one of us, it is a very subjective aspect of life. Whether it be career, wealth or family, there is a commonality that encompasses all of them. Having good financial habits is the bedrock of all our future endeavors. Let's not kid ourselves, money is the key for us getting what we want, be it a vacation, a home or even opening our own business. Whether it is for us or for our loved ones, being financially stable is essential for having a safe, stable, and a less worrying life. For mothers, it can seem to be nearly impossible to successfully balance a professional life with family. Here are some financial habits for us to keep our career, life, and sanity going strong.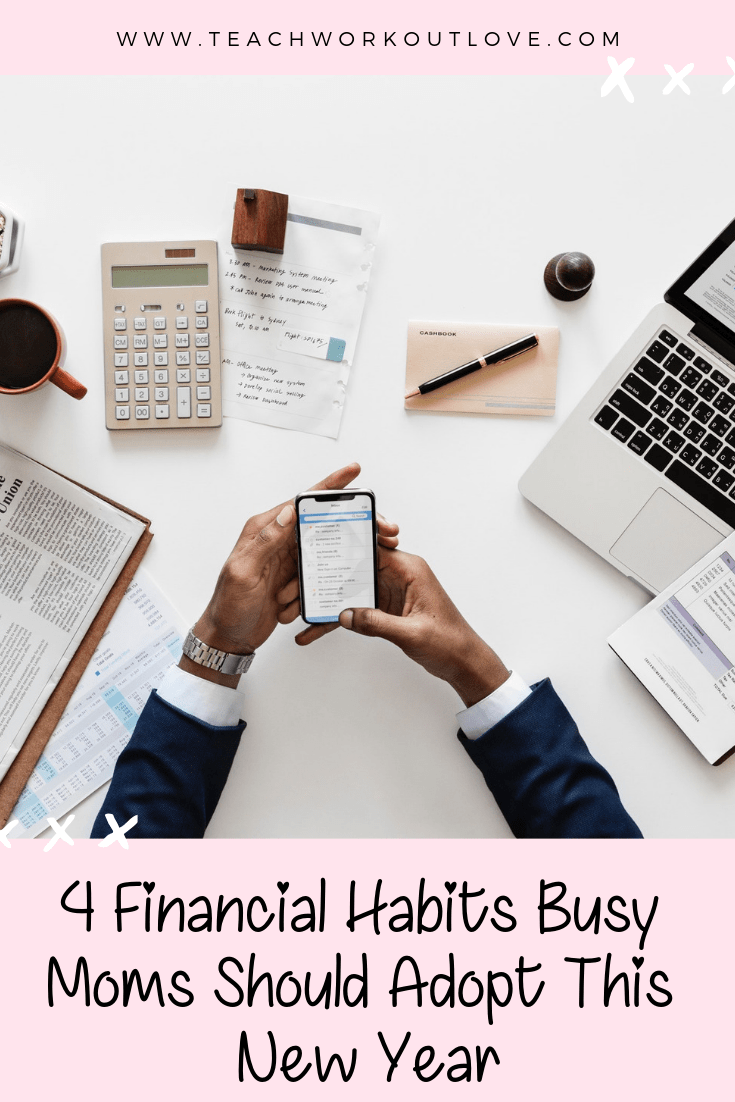 Knowing where we stand
As one of the first and basic habits, we need to know what our income and expenses are. What is our starting point? That is the question we need to ask ourselves, even before we think about creating a budget. Our monthly income, net worth, expenditure, and various hidden fees are all variables that need to be taken into account. Such a multi-factor equation can seem a bit overwhelming, but it is nothing that we cannot overcome with a little effort. Putting it down on paper and comparing the two columns is a great way to start.
Budget
Now that we are fully aware of all our income and expenses, we can create a budget. But what is a budget exactly? It is just one of the tools for helping us achieve our financial goals. Setting aside enough financial means for each individual expense beforehand can be a very liberating thing. Dealing with our necessary expenses first, like bills, groceries, savings, etc. is key to avoiding additional unnecessary ones. Strictly sticking to a budget will counter any tendencies to spend above our means. And even if we can buy something, still does not mean that we should.
Paying off our debts
Tying up all loose ends like past debts is also considered laying the groundwork for financial independence (which also usually consists of some form of passive income).  Starting off with a clean slate, being debt-free is a big leg up to have before pursuing our other financial goals. Credit card debt or student loans can drag out for what feels like an eternity. It is not an easy thing to pay off, but still, the sooner we are done with it, the better. A good way of making it happen is establishing a steady source of income if we have not already. Setting aside a small portion of it each month, until the debts are no more, is the way to go.
There is usually no need to invest grand portions of our income into paying it off. Especially if we have children to take care of and provide for. And if we do, there is a thing called the debt consolidation loan. Are we talking about taking out loans when trying to pay off our previous debts? Yes, it is a common occurrence. If for whatever reason we need to take a more favorable loan to pay off less favorable ones, so be it. If the situation dictates, letting go of our debt can be done in a staged manner, rather than going cold turkey.
Investing, rather than saving
But most of us do not know the first thing when it comes to investing. Well, the only way for one to get good at something is to regularly engage in it. Meaning, if we want to become experienced investors, we need to regularly invest. Most parents are missing out on potentially great returns not because they do not know how to invest. Rather, it is because they do not invest in the first place. By not investing our finances and only stashing it in our safe, we are missing out on a lot. And the longer we wait, the greater the amount we have passed upon is.
Ideally, setting aside about 20% of our monthly income will, over time, prove to be beneficial the most. When enough resources are accumulated, we can put that money in something that can bring us dividends in the future. Real estate, the stock market, bonds, mutual funds, precious materials and other means of alternative investments, cryptocurrencies, the choice is ours.
Furthermore, because there are so many different types of cryptocurrencies out there like Cardano for example, nowadays there really is something for everyone. It is just a case of doing lots of research to work out the best options for your money. Plus, thanks to platforms such as eToro, getting involved has never been easier. Accordingly, if you would like to learn more about cryptocurrencies like Cardano, including how to use an eToro Cardano Wallet, you can find plenty of helpful resources on the Kryptoszene website.
Final thoughts
It can prove to be difficult to break out of the old mold and ditch bad habits. Replacing them with new ones, and constantly updating our belief system is something anyone should strive for, parent or otherwise. And if we have someone looking up to us, it is that more important. Good habits that stick are introduced early on. So, let us be the role models that would make our children the best versions of themselves.
This post may contain affiliate links. Please visit the disclaimer page for more information.