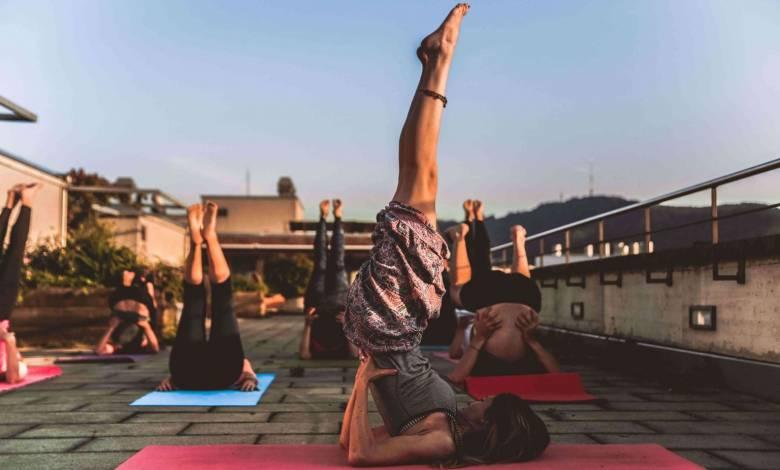 There are certain times of the year when we overindulge just a little too much, and it is all too easy to ditch being active and curl up with a good book instead. And, while some self-care and soft blankets are excellent, keeping active is just as important. If you've let the exercise regimen slip and your trainers are a bit dusty, use these tips to get you back into the swing of things.
Get the Goods
Part of the fun of getting a new yoga class sorted, or joining a running group is the outfit that you are going to be wearing. Opt for light moisture-wicking fabrics, with some stretch in them. Think about the environment you will be in when you are exercising. If you have picked hot yoga, wear light breathable fabrics, hitting the gym? Then think about layers for your warm up and cool down, and gear to sweat in. When it comes to shoes, it is best to get professional advice from experts like shoeadviser.com. If you are self-conscious about your arms, don't buy too many tank tops just yet. Invest money in sports gear that makes you feel good when you wear them.
Be Real
No one should start out with a 10k run, or experienced pilates, or bench a heavy weight from the get-go. You need to build up your stamina and strength. Set small goals each month or week If you work on small goals on the way to a bigger goal you get the chance to celebrate all of your smaller successes. Which is great for morale on those difficult days. If you push yourself too hard too soon, you are far more likely to end up with an injury or disheartened when something hasn't gone quite right.
Food is Fuel
Which it might be tempting to eat a bit of a sugar-laden carbohydrate-heavy diet, you're going to need to invest time in getting the right balance for your new lifestyle. Changing too much as once can often put people off. So, try and introduce one new food and remove something less good for you. Planning your meals ahead will mean that you won't be stuck when it comes to cooking and refueling after a workout. There is no harm in treating yourself to your favorite pasta dish or even a pizza, but by making these at home rather than buying readymade or take out you are controlling the portions and ingredients. Giving your body precisely what it needs to support you.
Have Fun
If you started yoga but hated it, or running but didn't find it fun, there are still a lot of activities you could try. It might be something as simple as joining a volleyball team or even taking long walks over the weekend. When you are enjoying yourself, it becomes less like a workout and more like an activity that you do for enjoyment – and you're much more likely to stick at it!
When it comes to eating better and moving more, small step at a steady pace will mean you're going to make this a lifestyle change, not a flash in the pan.
[blockquote align="none" author=""]This post may contain affiliate links. Please visit the
disclaimer
page for more information. [/blockquote]