The world we live in today is all about looking good. Physical appearance has become important as it is often associated with hard work that is required to achieve it. That is why we see tons of photos on Instagram which were taken in the gym. The truth is, gym membership provides us with an excellent opportunity to exercise properly and reach the desired look. If you think about it, it is really up to our own effort to accomplish the desired fitness goals.
This means finding alternatives to going to the gym and getting into shape outside fitness studios. You can even work out just as efficiently from the comfort of your home and through simple activities that we did as children, such as riding the bike. Here are the top 5 pieces of advice.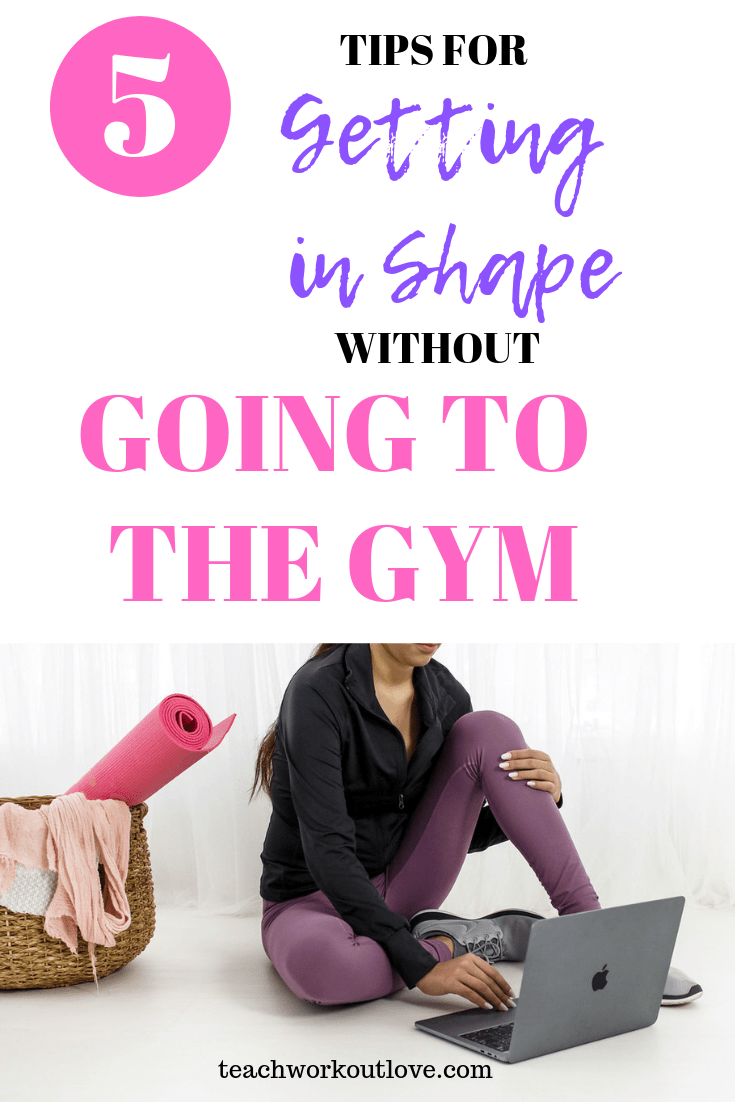 Jumping rope like children
If you thought that skipping the rope is a childish game that you are too old to engage in, then you couldn't have been more wrong. Any top athlete will tell you that jumping rope is an integral part of their training. It works out simultaneously upper and lower body parts, which is why it is considered ideal for a full-body workout.
Apart from the rope itself, you are going to need a surface softer than the floor in your home. A wooden panel, an impact mat or even a simple tatami will do just fine. It's because you need to decrease the stress your joints are exposed to with every leap. As far as the number of repetitions goes, it can range from 50 for novices to four times more for people who are already in decent shape. Finally, rope jumping is ideal for burning calories and getting rid of all the excess fat.
Climbing stairs
If you have been avoiding the staircase and took the elevator your entire life, now is the time to change this habit. Just two flights of stairs can make a huge difference in your daily fitness goals. Climbing a single stair is not a natural movement of the leg, so all muscle groups in the leg engage to complete the activity.
Furthermore, there are hundreds of stairs in buildings, if not thousands, so this move is not only hard but repetitive as well.  By taking the stairs, every day is leg day.
Cycling
We all remember how fun it was to ride a new bike we got for a birthday back when we were kids. There is a reason why our parents bought us a bicycle. They wanted to teach us to stay active, a lesson for life. There is no such thing as being too old to sit on a bike and pedal, so you can return to cycling as a hobby.
Just as it was more fun to ride with friends when we were little, you can pair up now as an adult. Heck, you can even consider tandem bikes as a means of transportation and having fun with your mates. They are ideal for spending more quality time with the family, especially the children. Wouldn't it be fun to ride a lap on a tandem bike around the park with a colleague during the lunch break?
Setting reasonable goals
The whole point behind taking up fitness exercise is having a clear, preset goal. This could be recuperation after surgery or disease but for most, it is being satisfied with how they look. Whatever the reason, your goals need to be reasonable and achievable.
This implies small steps that will get you the result you want and not giant leaps that could lead to injury or a loss of motivation early on. The trick is to start small; you might want to exercise an hour daily, but if your body cannot handle such an intensive training at first, begin with a 30-minute workout. You can then literally work your way towards a full hour of body activity.
</a 
Eat, drink, rest
Once you know what your goals and exercises to introduce into your fitness training to achieve them, devote the time. Food, drinking enough fluids and sleeping. The food you consume has to be nutritious enough, rich in carbohydrates and proteins. Why, you ask? Because your muscles will have enough building material.
Also, you need to stay hydrated all the time by drinking no less than two liters of water a day. You always have to carry a water bottle during working out. Finally, 8 hours of sleep on average a day are not just a fantasy of nutritionists but a real need since sleep is the time during which your muscles grow.
 There are plenty of ways in which you can exercise, whether it is a home workout studio or an outdoor activity like cycling.
This post may contain affiliate links. Visit the disclaimer page for more information.