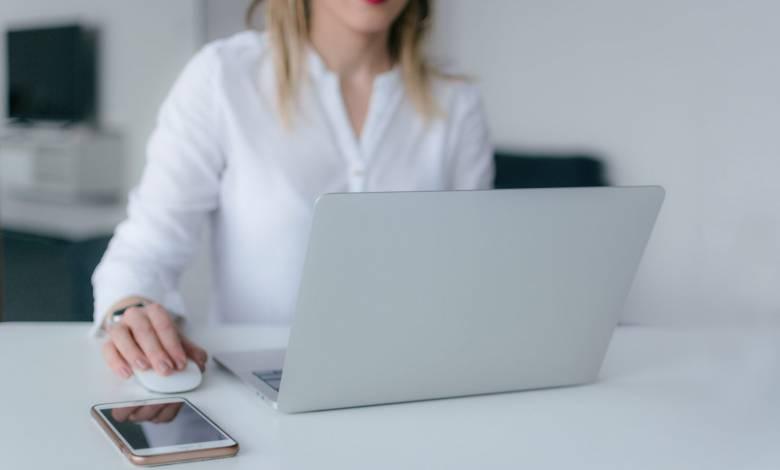 "Started from the bottom, now we are here." Jostling through a multitude of men leering as she passes by, hustling to reach right at the top of the ladder of success, making homes to birthing life, a woman is anything but weak. Despite being strong, why women are always considered undermined? Today, women have a voice of their own, and they are using it to claim what they have been denied until now. Now, they don't tolerate the chauvinist behavior by their male peers. As a riposte to workplace sexism. They have taken up the mantle to create a niche for themselves and went on to be the female bosses.
True that the journey from veils to power suits has not been easy. But some women have proved their mettle and left their male counterparts behind in the race to the zenith. Judging by the spirit of these women, you can prove that NOTHING can stop you from realizing your dreams.
7 WOMEN ENTREPRENEURS WHO ARE THE EMBODIMENT OF SUCCESS
All the aspiring men and women looking forward to starting their own business can follow the success stories of 7 women entrepreneurs female bosses who made it big.
1. Sheryl Sandberg
"In the future, there will be no female leaders. There will just be leaders."
That's Sheryl Kara Sandberg for you. A prominent name in the industry of technology, Sheryl is the founder of Leanin.org, a nonprofit venture that offers women with the support to achieve their goals. But her story as an entrepreneur goes way back to her years as a student. Since her college days, she has been the whizz-kid. Before she graduated summa cum laude from Harvard, she co-founded an organization called Women in Economics and Government.
While many are aware that she became the first woman to serve on the BOD of Facebook in 2012, not many know that Sandberg once worked for Google where she singlehandedly manned (or should we say, 'womanned'?) an ad & sales team of 4,000. The business world soon guerdoned her by voting her way into the prestigious Time's Most Influential 100 in 2012. Standing in 2019, this woman of worth (in its truest sense) values over US$1.7 billion, another amazing one for the female bosses list.
2. Cher Wang
"If you have a vision, no matter how difficult things are, everything just becomes a process." 
And this is precisely what the co-founder of HTC, Cher Wang, has proved. Her first tryst with the world of gizmos was in 1987 when she joined the Chinese techno-mogul First International Computer. In less than a decade, she went on to establish the company that has been a tier 1 player in the mobile-world, contending alongside brands like Apple, Samsung, and Sony.
Wang has also done her bit to make lives around her better. She was a co-founder of the Guizhou Forerunner College along with the NPO Faith-Hope-Love Foundation in southwest China. Wang has also made significant donations to her alma mater, the University of California, Berkeley, to fund research works in the field of condensed-matter physics. Today, she stands tall with a net worth of 1.6 billion dollars as one of the top female bosses.
3. Shan-Lyn Ma
"The most common phrase that comes out of my mouth is – How can we make this bigger?"
Marriage has always been considered a big deal for women. So Shan-Lyn made a bigger deal out of it and used the concept for her startup Zola, which has a valuation of more than $220 million and over 500,000 users. An online wedding gift registry, the eureka moment for Zola came to Shan-Lyn while at a gift shop, waiting near the cutlery aisle thinking what she could possibly gift to her friend on her wedding.
Back in 2013, the online gift registry wasn't a thing. So this woman took the leap of faith and did everything to give shape to her dream. Eventually, she decided to take a step ahead and included wedding planning into the framework too. Today, Zola has total funding of $142 million with investors like Goldman Sachs, landing her on the amazing female bosses list.
4. Cindy Mi
"I just had to do something – so that students like me never shared my fate."
She said it, and she did it. At 35, Cindy Mi stands as one of the youngest female entrepreneurs in the world. It all started when a 14 y/o Mi had to relocate, thus missing out on one semester at school. She was behind everyone at school and often reached out to teachers with her doubts. But the strength of a class and limited school hours always proved to be a hindrance. Instead of blaming her teachers for the mess she was in, the young gun tried to come up with a tool that could one day eradicate the shortcomings of the educational system.
It took her just more than a decade to come up with VIPKID that connected teachers, mostly America-based, with children around the world to provide them with real-time immersion learning and writing. As on this date, the company has a funding of $825 million and has over 500,000 students and 60,000 teachers on board.
5. Anne Boden
"I quit my job at the age of 54 — to set up a new kind of bank. And I think I did the right thing.
You cannot help but agree with this woman, can you? For a girl born to parents who plodded away in regular 9 to 5 jobs, she never thought that she could turn her dream of being the boss. Nevertheless, she did. Better late than never, as they say. Boden started her career in Lloyd's Bank behind a counter (Yes! You read that right). After working her way up for more than 30 years, she was recruited by Allied Irish Bank, which gave her the chance of seeing what other banks were doing.
The empty sofas gave her the idea of providing a banking experience to people that they could access right at the house. She wanted to bring the bank to their doorstep, and that is where Starling Bank came in as a mobile banking application that let users manage their finances with just a click. With whopping funding of £233 million, the bank has been holding its #1 rank for the past 3 years.
6. Sara Blakely
"When something I can't control happens, I ask myself: where is the hidden gift, where is the positive in this?"
Thank God for her, all the pear-shaped female bosses like me can fit into it their favorite bandage dress! Today, Spanx is a wardrobe must-have for most ladies, and we have got to thank Blakely for the bestowing the blessing of shape-wear upon us.  Sarah had initially faced a lot of rejections until Oprah Winfrey gave her business idea a public shout-out and ever since there has been no stopping her.
Promoted by fashion stalwarts like Kate Moss and Heidi Klum, Spanx has a net worth of $1 billion as of now. Although her brand took time to take flight, success didn't come late once the brand made its mark. As luck had it, in 2012, Blakely was a part of "Time 100" alongside the matron of this list (and her crusader) Oprah Winfrey. As of 2018, she has held her ground steady as the 93rd most powerful woman in the world by Forbes.
7. Arianna Huffington
"Give me a place to stand, and I will move the world."
Many did not give the place to stand, and yet today, she stands tall and indomitable in the content business. Probably the best example for every aspiring blogger, Arianna Huffington is the founder and editor in chief of The Huffington Post (now rechristened as HuffPost). She started as a blogger, and today, she is way more than that. Huffington has fifteen books to her name, with 7 of them dubbed "Un-put-down-able" and are international bestsellers.
She has been named in the Time Magazine's list of the world's 100 most influential people and has also claimed a spot in the Forbes Most Powerful Women list. Apart from serving as EIC in the Huffington Post, she serves on management boards of brands like Uber and Global Citizen.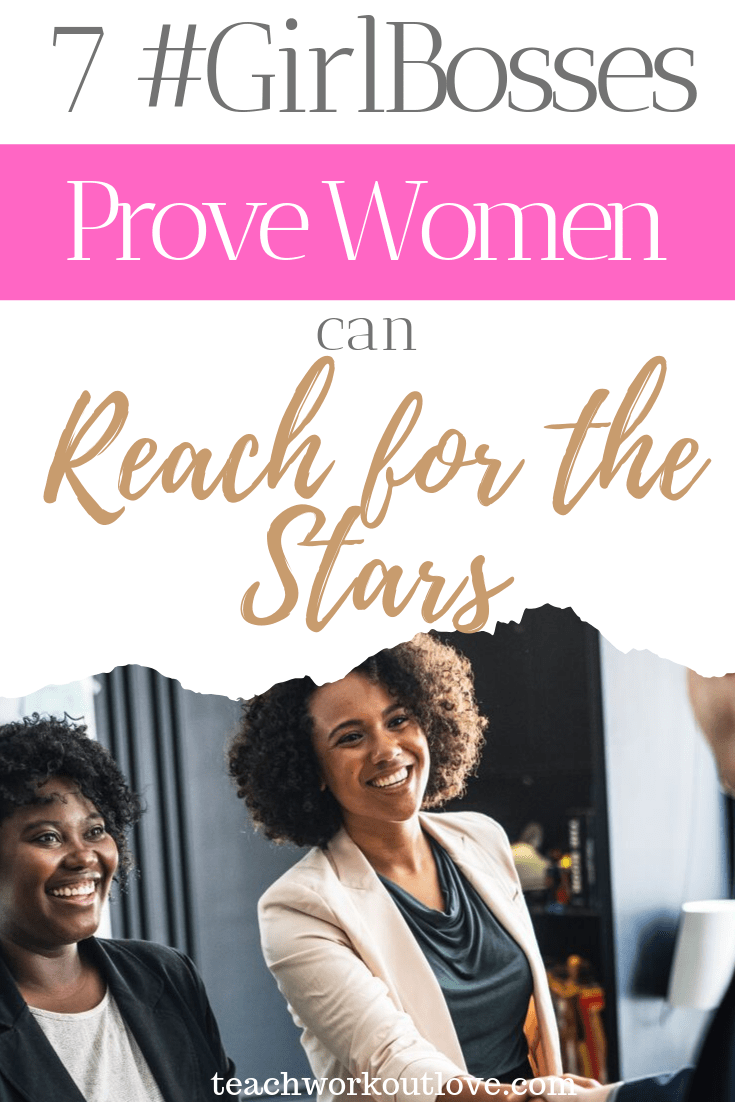 Conclusion:
The entrepreneurial stories of these female bosses stand witness to the sweat and tears that goes behind success. So, do not lose hope and sight of yourself. Yes, there will be times when nobody will support you. Some may show you your place in the kitchen or beside the crib. Do not let their words weigh you down.
Be your cheerleader and at times of another lost soul who is swimming in the same fishbowl! As Sarah Silverman said, 'Be undeniable and be the best version of you'.
This post contains affiliate links and I may receive a commission, at no additional cost to you, should you purchase through one of my links. Please see my disclosure for more information.