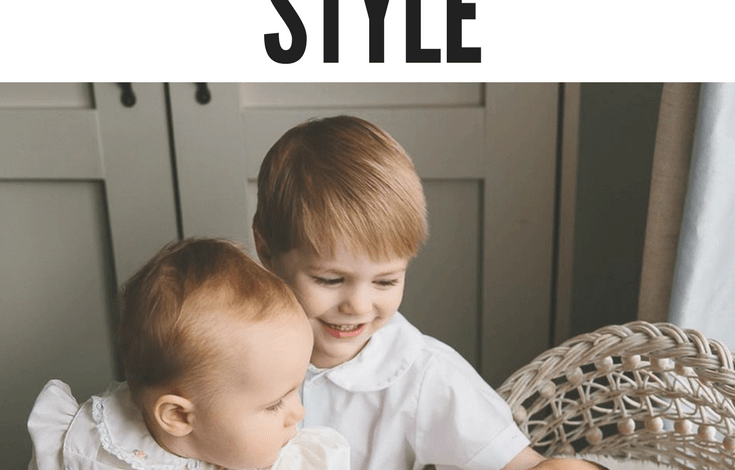 No need for messy hair and hospital issue striped blankets. Get styling for your first trip home with baby!
Will there be a new bundle of joy in your life soon? Coming home from the hospital is a special moment that family and friends will want to be a part of, and to commemorate in photos and videos. There are a few ways you can make sure your homecoming goes off without a hitch. Check out these tips to make it a day to remember forevermore.
Make Sure Mom is Ready
While no woman feels like a covergirl in the hours or days after giving birth, you can fake it for the cameras that are sure to be waiting for your arrival with baby. And while he or she is the real focus, as Mom, you're bound to be in most of the pictures too! Get ready by having a few things in your hospital bag, for the trip home:
A hairbrush and elastic
Dry shampoo
Lip gloss
Tinted moisturizer or BB cream
A loose fitting, comfortable outfit for you
You don't have to wear a dress like the Princess of Cambridge but a comfortable, flowing outfit will keep you cool and comfortable while you answer a thousand questions and pose for another picture.
Make Sure the House is Ready
This is where your spouse comes in! If you don't have a regular cleaning service that comes in, get one just this once or ask your spouse to take care of it. No one expects your home to be spick and span: you were growing a human up until that moment, after all! But you don't want three day old dishes in the sink and laundry all over the dining room table when Aunt Ida arrives with her famous bundt cake!
Make Sure the Car is Ready
You can't come home from the hospital without a properly installed rear facing car seat, so make sure that it is in place weeks before your due date! Many hospitals will check to make sure you're equipped, even if you're taking a taxi home, so don't forget this all important piece of baby equipment.
Have your pre-packed diaper bag at the ready too. Depending on how long the ride is from the hospital, you might need some cloths, a blanket, an extra soother and possibly a change of diaper too!
Make sure Baby is Ready
When everything else is done and you're ready to come home, you can let your new bundle steal the show by showing them off wearing a classic, heirloom quality Feltman Brothers outfit.
From the Take Me Home Gown collection to top picks from the Pima Cotton line, Feltman Brothers offers a wide selection of high quality, elegant baby fashions that will help your little tot look extra adorable in all the family photos.
Take Me Home Gowns For A Fashionable First Day Home
Baby will look like the angel they are in one of these charming gowns! For girls, the Girls Embroidered Yoke Take Me Home Gown ($76.75) features tiny buttons and delicate flower embroidery on the yoke that will steal everyone's heart. The Girls Dot Take Me Home Gown and Hat set ($78.00, available in pink, white, or yellow) is another beautiful option, complete with french lace, puffed sleeves, and embroidered dots. FInally, everyone will 'ooh' when they see her in the gorgeous fluted lace and embroidered flower bullions on the Girls Floral Take Me Home Gown ($74.50).
For boys, your family will swoon over him in the Boys Dot Embroidered Take Me Home Gown with Hat ($34.95, available in blue or white), which features wonderful dot embroidery and a matching hat. He will also look unbelievably handsome in the Boys Pleated Yoke Take Me Home Gown ($64.75), which is embellished with pintucks and small pleats, and the Sailboat Take Me Home Gown & Hat ($39.95).
From the Pima Cotton collection, the Smocked Flower Gown ($59.50) is an excellent choice for a little girl, adorned with delicate pink flowers and the Boys Open Front Dot Gown ($46.75) is quietly stylish for a little boy.
Since 1916, Feltman Brothers has been providing the world with authentic and timeless clothing for babies in classic tradition. Their designs reflect the elegance of vintage styling for children from newborn through toddler, including babies take-home attire, layette needs, sacred occasion gowns and accessories, holiday wear, and special occasion wear. Feltman Brothers is, and always has been, a family business, now three generations deep.
Visit them online at www.feltmanbrothers.com and on Instagram at www.instagram.com/feltmanbrothers.