We'd like to think that once we've gone through the considerable trouble of locating and buying a home, then the rest of our days could be spent enjoying the property that is now ours. Alas, that's not the case. There are always problems in the home; some of them are small and just require a bit of maintenance, while others have the potential to seriously compromise the value of your home. Others yet are of your own creation. Below, we take a look at some of the most common home issues, ones that may be holding it back from reaching its full potential.
You Have Doubts
You'd be surprised by just how common "buyer's remorse" is. People spend a lot of time and energy – not to mention money – trying to find the perfect place, and then when they have it, look out the window and say "wouldn't it be nice to own that property over there?" While this, for starters, robs you of your ability to enjoy your new home, there's another issue – it'll stop you from fully embracing the potential of the home. If you think that your home isn't as good as others that are out there, then you're unlikely to do all you can to make it as good as possible. Seeing your home in a good light is the first step to home improvement.
Not Enough Space
You're not going to magically make the walls further apart from one another. You're going to be limited by the size of your home. But even the smaller homes can feel spacious, if you know a few tricks that'll make it seem larger. Clearing the unused items away, for instance, will just naturally make the house feel roomier. For those items that you need to have, you can make the most of clever storage solutions. It's amazing how much improved your opinion of your home is once you can see beyond the clutter.
Lack of Light
It could be the nicest home in the neighborhood, but if the lighting isn't quite right, then you're going to have some trouble. It's an issue that many homes, especially older ones, seem to have, and it can greatly compromise the enjoyment of the house. No-one wants to live in a home that's overly dark! You can get around this issue by, first, checking to see if there's any way to add more natural light to the property. Once that avenue has been exhausted, you can look at adding lamps and other light fixtures. Positioned correctly, they'll provide an inviting, cozy, and bright space.
Outdoor Spaces
It can seem like carefully managing the interior of your home takes up a lot of time and effort, but alas, there is another area of your property you need to tend to, too – the outside. Aside from improving the overall look and feel of your home, a well-maintained front and back yard will boost your home's value. Now, you don't need to go full speed ahead when it comes to getting into in tip-top condition – it's enough to make it presentable; it doesn't have to be magical.
Other Creatures
You'll hopefully have a home that's large enough for everyone in your family to have ample space. However, depending on where you live, you might have to battle with having freeloaders on your property. You might not notice them straight away, but eventually you'll notice the telltale signs of a cockroach, bed bugs, or rodents. Aside from the obvious health issues that this problem carries, it'll also just make your home a less enjoyable place to relax and unwind. As soon as you notice that something's wrong, get in touch with a company that specializes in pest control. You'll feel much more at ease once your unwanted guests have left for good.
Damp and Grim
Damp in the home is one of those things that isn't always instantly apparent, but which can seriously undermine the overall comfort of your property. If it's allowed to go on without being fixed, you might soon see that you have a mold problem. This issue isn't just damaging to the quality of your home; it can also have an adverse effect on your health. Even if it doesn't develop into mold, a damp space can be grim. If you seem to have excess water in your house, identify where it's coming from, and take steps to clear the damp that has already entered your home.
Too Chilly
A home could look impressive and well-cared for, but a snapshot of a property only says so much. It's how you feel when you're in the property that counts. If your home is overly chilly, then you're not going to be able to enjoy your home as much as you should. Have good insulation and a warm home is key to enjoying all the simple gifts of the winter season. Don't suffer your way through the cold months; look at ways you can make your house warmer. There are plenty of effective, budget-friendly ways to do this.
Noisy Neighbors
It's enjoyable to live as part of a community. Who wants to live away from everyone? It'd be fun for a week, and then you'll begin to miss people. The problem is that you're not able to choose your neighbors. If you get ones who are noisy, you might begin looking elsewhere for a property, and that'd be justified. However, it's easier to just take steps to soundproof your home instead. Even homes that are located in loud, central areas can become peaceful havens if the appropriate steps have been taken.
Small Problems
Sometimes, it's not one large problem that compromises the quality of the home. It's the accumulation of many small that does the damage. As such, it's best that you stay on top of problems, however minor, as and when they materialize. It'll make maintaining the overly standard of your home much easier! If there are already a lot of issues, spend a week or two fixing them.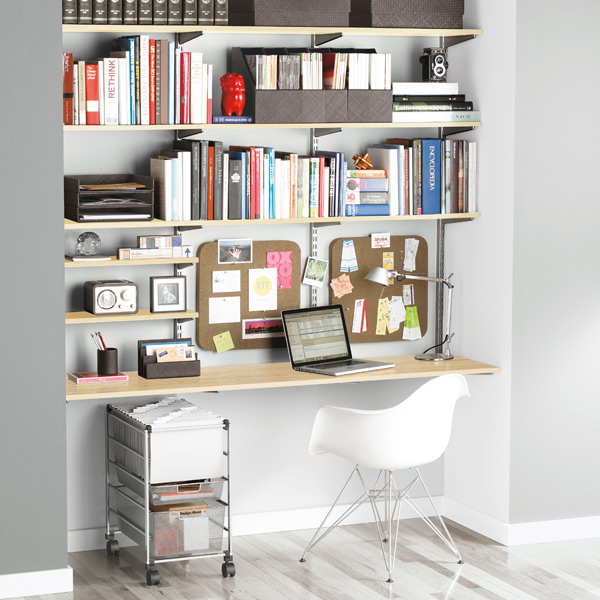 [blockquote align="none" author=""]This post may contain affiliate links. Please visit the
disclaimer
for more information. [/blockquote]