Women entrepreneurs are becoming the way of the more recent blogging and online world. Women have been underestimated for years now and the number of women entrepreneurs is increasing year after year, especially here in the United States.
More and more women like Chrissy Weems are appearing in this new community of empowering women entrepreneurs and it's amazing! Chrissy Weems is the CEO and Co-Founder of Origami Owl, a jewelry company from Chandler, AZ. Chrissy and her daughter Bella began the company together and it has been unstoppable since. She gave her daughter the opportunity to have a dream and make it happen through hard work and dedication.
Just like Chrissy empowered her daughter, we as moms and working women need to empower women to become entrepreneurs. But how? A really powerful quote by Weems is when asked if she had her doubts about her business, she said: "I think everyone has doubts, but we tried not to overthink it. We moved forward with faith that whatever was in God's plan for us would be. We worked hard, and when doubts crept in as they often do, we set them aside and kept working." This is a powerful quote because from inspiring female entrepreneurs, we know that failure can happen but push forward and continuing to try, is the best option.
How can we empower women entrepreneurs? We can empower women entrepreneurs by helping them on their journey and giving them the tips, advice, and support below:
Don't be afraid to fail
Failure is the key to success. To be successful, ideas will fail and then it is up to you to rebuild them and make them stronger than ever.
Become an expert entrepreneur
When becoming an entrepreneur, there are tons of other women who are doing the same thing as you. It is crucial to find your niche and become an expert in it. Whether it be social media, SEO, blogging, coding, etc. take classes and get certificates so that it sets you apart from other women attempting to do the same thing.
Ask for help
Don't be afraid to ask for help too. We live a time when there are so many people working towards the same goal of making it in the industry. Team up with a group on Facebook to get industry information and if there is anything you need help with, someone is there to help you answer it.
Be confident
If you don't believe in yourself, no one else will either, especially clients. Believe in what you are selling and make sure your customers know that you believe it in. Put the time and effort into making it something that you would invest in if you were a customer prior to pitching it to the potential clients.
Keep your eye on the prize
Have a plan. Know your business plan and stick to it. What are you trying to accomplish? Write down your business plan to reference back and make changes to.
Be fearless
This is the most empowering time of your life! Becoming a female entrepreneur is not easy and it's not for everyone. Going into it with an open mind and knowing your value is extremely important to the survival of your new business. Don't give up and keep moving forward.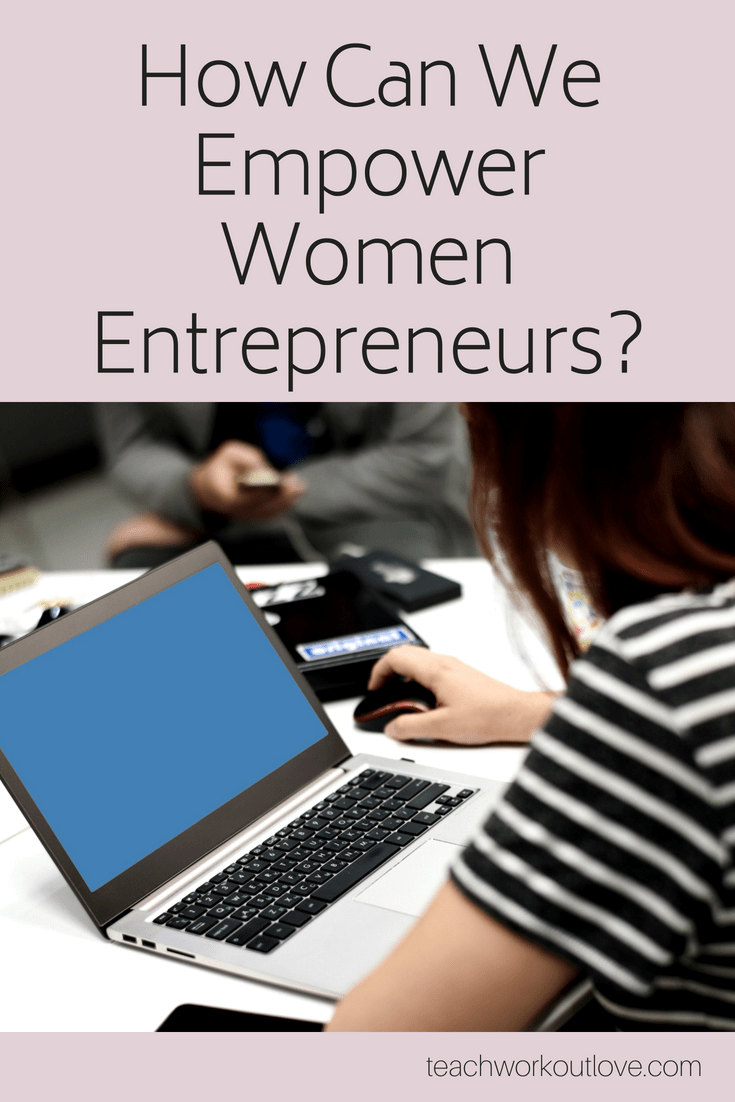 The Tory Burch Foundation is all about women empowerment and inspiring female entrepreneurs. It is worth the visit to the site to see how they have inspired others to be better entrepreneurs. Their site includes different articles on specific female entrepreneurs and how they came to be.
Still, don't think you can be a female entrepreneur? Inc.com has a great list of 17 Successful female entrepreneurs that is a must for reading.
Featured Photo by rawpixel on Unsplash
{This is a sponsored post. Please visit my disclaimer page for more information.}