Cultivating a love of sports is one of the best things that any parent can do for their children. If you teach them to enjoy physical activity then they should grow up to be happier and healthier in the long term. Therefore, it is well worth thinking about how to encourage a love of sports in your kids. Read on to find out how you can do this!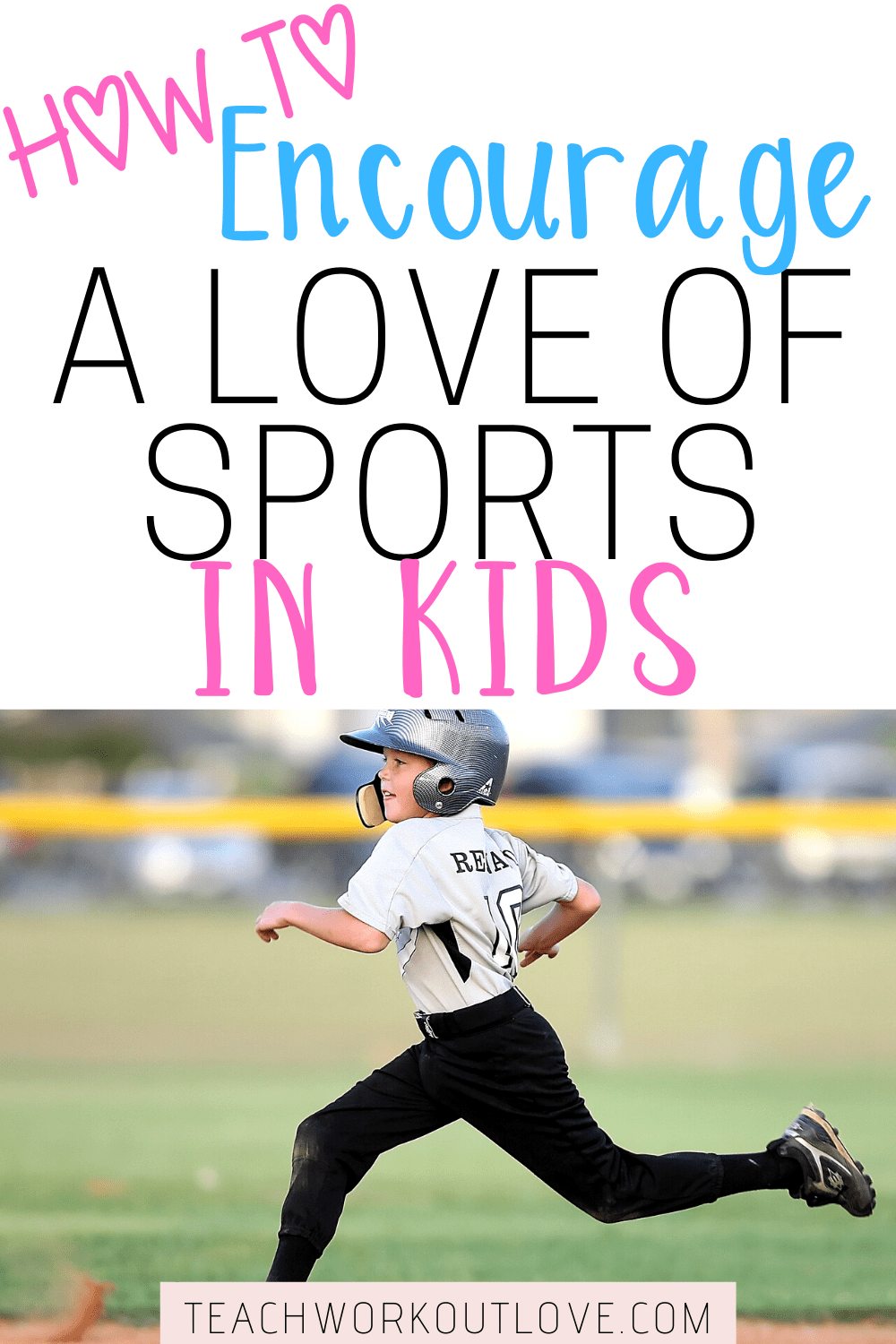 Play As a Family
Many top athletes admit that they began to play sports with their families when they were young. This is an ideal approach, as it gets them interested at an early age and can give them a head start when the time comes for them to play with kids of their own age. No age is too young to start enjoying the pleasure of sports.
It is important to remember that this always should be fun as well as educational. The main reason why so many youngsters love sports in the first place is that they enjoy doing it. This means that you shouldn't bog them down in complex rules or try and get them to do things that they can't do yet.
Instead, just let them relax and discover new sports in a way that they can enjoy. For example, if you want to teach them how to play football then start off with a game of throwing and catching the ball. The same applies with baseball, as you can just concentrate on throwing the ball for them to hit and forget the rest for now.
Pass on Your Knowledge
Whether you participate regularly in your favorite game or are more of a spectator enjoying using a Pointsbet promo for a bet or two when your favorite team is competing, if you are a sports fan of some sort, then you are sure to have a lot of valuable knowledge that you can pass on to get your child started. This could mean telling them the basics on how to throw a ball or on how to run properly or whatever other technical information that you think can help them out. Remember that they are starting from a position of zero knowledge.
You could also enthrall them by telling interesting stories about great MLB World Series games, NFL Super Bowl events you have witnessed, and the most lopsided rivalries in the NBA. Once they are old enough, you can feed their imagination by talking about great players of the past and the memorable sporting moments that you have seen.
At some point, every child needs to take organized sports classes in order to carry on progressing with their skills and overall knowledge. However, if you have already given them lots of valuable knowledge by this stage, they will find it far easier to take the next step and start playing with others of their same age.
Watch Games Together
Another great way of helping a youngster to appreciate the sporting world is for you to watch games together. A great way of doing this is by going to watch your local team play, as this will give them a favorite team to support from an early age. Most kids love the atmosphere and sense of occasion in a big sporting event, if they struggle to follow the action.
Another option is to watch some games while you are at home. You can do this simply by flicking over to a sports channel or by looking for some fascinating events online. You could search for the greatest NFL games of all time on YouTube, or else search for historic NBA or soccer matches that you think will capture your little one's imagination.
You could also keep an eye out for interesting sporting events whenever you travel with your family. Wherever you go in the world, there are sure to be some opportunities to catch a bit of sporting action while you are there.
This post contains affiliate links and I may receive a commission, at no additional cost to you, should you purchase through one of my links. Please see my disclosure for more information.