Congratulations! You've decided to train for your race. Surely, training and completing this run may be the most physically taxing event you'll ever do. If you are looking for some tips to help you begin this incredible journey, check out the information below.
Photo by James Chou on Unsplash
Gear Up:
Before you begin your training, you will need to invest in some running gear. A good pair of running shoes is a must, but you should also consider investing in quick drying running clothes, an armband to hold your smartphone, safety lights for running after dark, body glide to help with chafing, comfortable socks that absorb perspiration, and any other items that will make your training seamless. Having the right gear is most important so that you can focus on the race ahead!
Register for the Race:
Always commit to the race before you begin your training. If you have already paid your fees and save the date on your calendar, it will be much harder to back out of your training. This is your first step in being mentally prepared. Mental preparedness is a large percentage of what it takes to start and finish your goal.
Start Your Training:
Depending on which length you have chosen to run for your race, training varies slightly on how to initially train. For a 5k or 10k, one should be prepared to run at least 3 to 4 days a week, running from 15 to 25 miles a week. This preparation will build stamina and teach your body how to endure a run.  This type of training should begin between 7 and 10 weeks from your race that is if you are an active runner already. Starting at 30-minute intervals during the week will help prep your body.
Increasing your Distance:
Once you have the 30 minutes down, increase your weekly mileage by several miles each week. Remember to adjust to this gradually. It can be tempting to try and run as far as you can every single day, however, doing this increases your risk of injury and could potentially put you out of commission on the day of your race.
Long Runs:
Once a week, schedule a long run. These are the runs that will ultimately teach your body into being able to complete your goal race. Also, make sure you can take a rest day after each of your long runs. Typically the longer runs range from 5 to 7 miles. Your final long run should be around 15 to 20 miles if you are ready for that. This would fall about 2 weeks before your race.
Diet:
During your training, you will need to eat plenty of carbohydrates for fuel. However, make sure you also eat moderate amounts of protein to rebuild your muscle. Also, during your runs, sample different energy efficient foods and drinks to see which ones help your body perform effectively.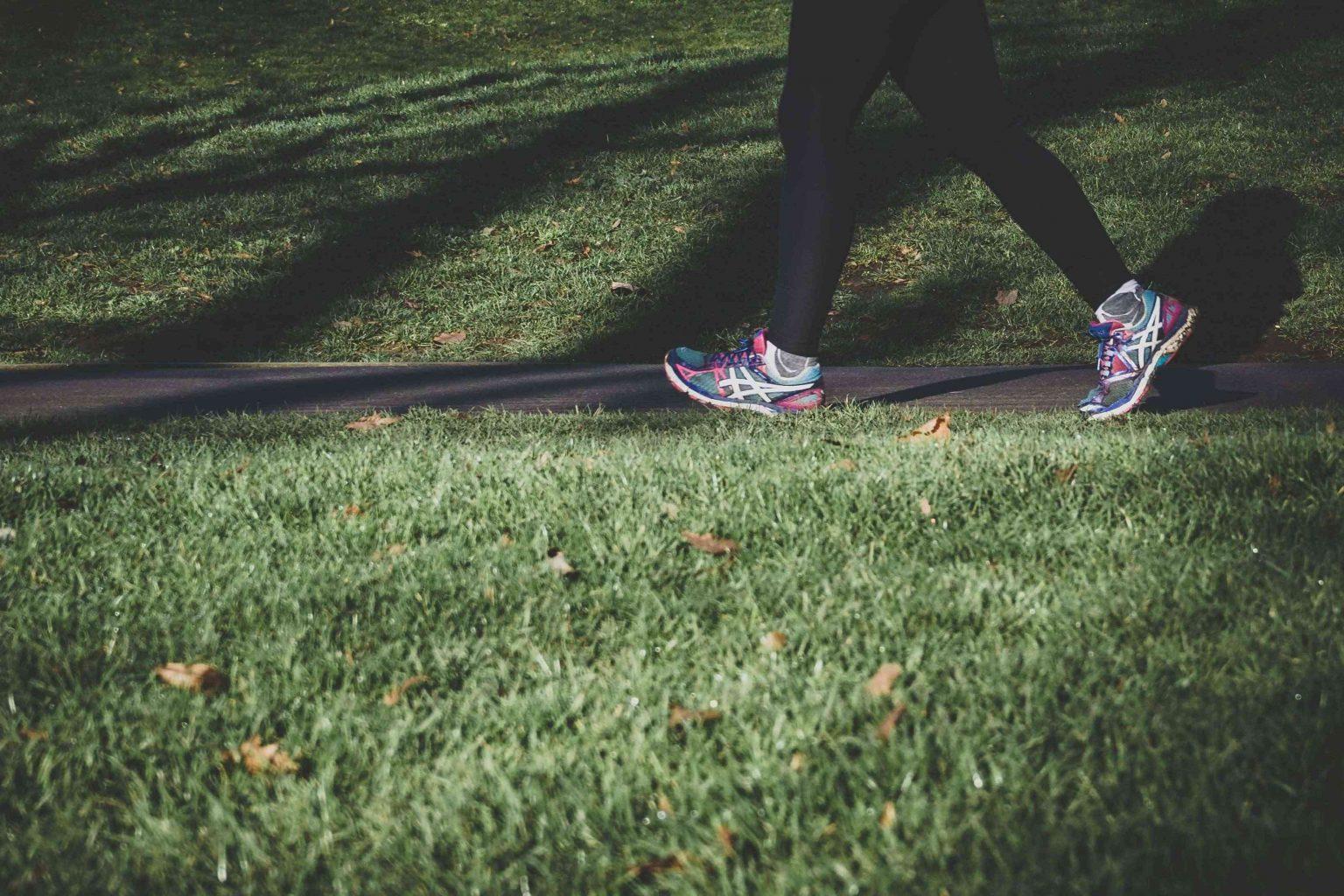 Photo by Arek Adeoye on Unsplash
Taper, Trust, & Run:
Before your race, gradually decrease your weekly mileage. Also, grant yourself a few rest days before the actual race. Tapering will give your body the strength it needs to complete your goal. The last step is to trust your training as you run your race. Remember, it's normal to have jitters before the race. Once you start, your training will take over. Keep in mind even casual training can result in a finish, it is simply the quality of the training that will determine how painful or enjoyable the finish will be. Trusting your training will give you the mental toughness you need to finish the race!
This post is contains affiliate links. Please visit my disclaimer page for more information.