Air conditioners are used to circulate cool breeze into the room, and it has air filter through which it can remove pollutants from the air. Buying an air conditioner is not an easy task for the upcoming summer. So if you are planning to buy an air conditioner for your home, then you are required to do a complete research of the market. You should purchase an air conditioning unit which suits your home and family requirements this summer.
There are different types of air conditioners available in the market, including different capacities and sizes. Some people prefer split systems, while others prefer window air conditioners. You will require an expert mechanic who will do air conditioning installation at your home or office. You are recommended to follow this air conditioning installation guide if you don't want to waste your investment.
Know the measurements of the room
People often ignore the size of the room while purchasing an air conditioning unit. In fact, it is very important to properly take the measurements of your room or space where you want to install your air conditioning unit. You can simply ask your air conditioning installation expert to properly examine your place and he will guide you about purchasing and installation of the right air conditioner. You need to check that how much amount of power unit will require to completely chill your room.
The bigger your room is, the more capacity you will need for your air conditioner. So, if you don't take the measurements seriously, then you will most likely end up high electricity bills unnecessarily. Ideally, you will require power capacity between 1 and 1.5 kilowatts per 10sq. meters of space. You need to take these figures seriously, because without proper knowledge of measurements, you will end up installing an air conditioner which will not be beneficial for your use.
Which air conditioner you should buy?
Once you have found the capacity of air conditioner you want to install in your room, the next step would be to know the right type of Air conditioner you should buy. Air conditioner is full of complexity and engineering, and when you are planning to buy an air conditioner, you need to get some knowledge about its fan, condenser and filters. Window air conditioners are most common for rooms where there is an extra window to accommodate an air conditioner. Split air conditioner are also common for rooms that do not have an extra window. In that kind of system, the air conditioner installation is done inside the room, and the compressor is installed outside.
You may also go for air conditioner units that do not run on electricity. These include the ones that run on solar energy, thermal power, natural gas and other alternative sources of energy. These save energy and are eco-friendly. If you are buying an electric air conditioner, you should look at its energy star rating. The more stars it has, the more energy efficient it would be. You should also search for the best portable air conditioner now that these are available, as often these are the most energy-efficient. Although an energy efficient air conditioner can be expensive to buy, it saves your money in the long run by reducing your energy bills.
Choosing the right air conditioning installation expert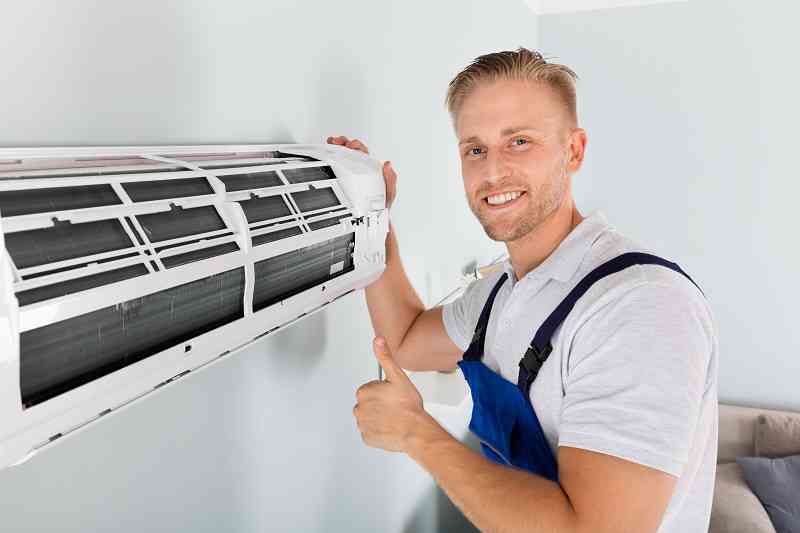 Before choosing an air conditioning installation expert, you need to make sure that they have specialized knowledge in installing the type of air conditioner you are planning to install. Not every HVAC expert can install all types of air conditioners. Instead, HVAC installers often develop specializations over several years of experience and their expertise grows over time. It is also important to know their installation rates beforehand so that they don't charge you unreasonably after the installation is complete.
Moreover, it is also strongly recommended that you research a few different HVAC installers in your area before making a decision about how to proceed. For instance, if you are based in Indiana, Ohio, or Illinois, Summers PHC can offer a wide range of HVAC services to suit all budgets. By comparing a few options, you can then make a choice and get the HVAC system of your dreams installed quickly and professionally.
Conclusion:
Choose the right air conditioner with the right capacity as per the size of your room and your personal cooling requirements. The trend these days is to ditch electric air conditioners and instead go for air conditioner units that run on alternative sources of energy. Choose the right air conditioning installation expert and get the most benefit out of your expenditure.
This post contains affiliate links and I may receive a commission, at no additional cost to you, should you purchase through one of my links. Please see my disclosure for more information.