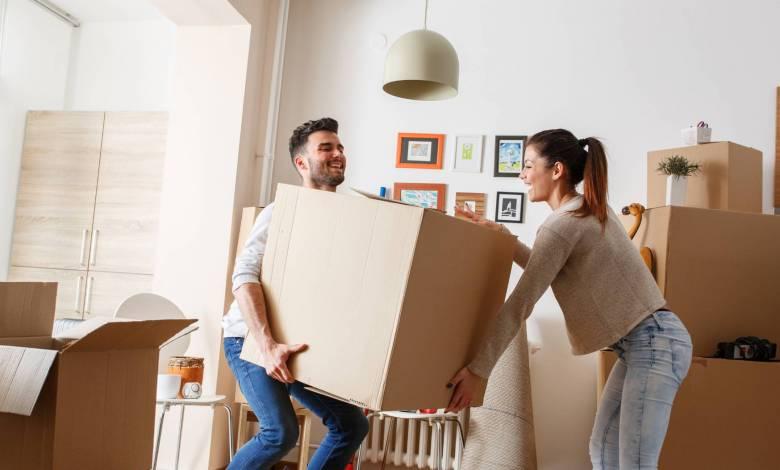 Whether you're relocating for work, want to escape snowy winters, or are just looking for a change, you may have a cross-country move in your near future. While most people have moved at least once before in their lifetime, it is important to note that a long-distance move is much different than a shorter one. While you will still have to pack what feels like a million boxes and find a new home, other details are more exclusive to moving longer distances.
Here is what you need to know to prepare for your cross-country or long-distance move.
Moving Scams are Extra Common
Long-distance moving scams are abundant since these relocations are more expensive. While this certainly doesn't mean that you need to panic, you need to be smart regarding the movers you hire. We asked the moving company, what is the number one thing to look for when checking long-distance movers' legitimacy?
"A USDOT number since it is required for all interstate movers," replied a general manager. "We have ours freely available on our website, as do many other long-distance moving companies. However, if you can't locate the number on a company's website, don't be afraid to ask—it shouldn't be a difficult question for any legitimate movers. Once you've acquired a number, check it on the U.S Department of Transportation website. There you'll be able to verify it matches the company in question and view any complaints filed against them."
Something else you should always check is the company's reviews. After all, even a legitimate company could lead to a poor experience. The mover's reviews should:
Be mostly positive. Pay attention to complaints in bad reviews to look for any patterns or deal-breakers.
Span at least a few years. You want to make sure they have the experience and knowledge to move your belongings safely and efficiently.
Be available from multiple sources. This may include Yelp, Google Reviews, BBB profile, social media pages, etc.
Multiple Quotes are a Must
There is no need to settle on the first quote you get. Otherwise, you may be spending more money than necessary. Get quotes from at least 3 different moving companies and go from there. Like one company better but another offers a lower quote? Ask if they will price match.
If you're looking to pay a flat rate with no surprise costs, seek out a company that offers a binding estimate. With this type of estimate, you will never get billed over the agreed amount, so you'll know exactly what you need to budget from the get-go. However, keep in mind that binding estimates are not offered by all companies, and they can be difficult to find in some areas.
There are Two Moving Crews
Unlike short-distance moves, the moving crew that packs up your home may not be the same one that unloads your belongings. If a moving company doesn't have a location near where you're moving, ask who they are partnering with. You should go through the reviews of the other company as well to make sure you are comfortable with their performance record.
Another reason that two moving crews is notable is that it makes tipping different. You should always budget to tip movers anywhere from 10%-15% of your moving bill, but tipping long-distance movers means you will have to split this tip between the two crews. Give half to the first crew's supervisor and the rest to the supervisor at your destination.
One Last Vet Visit is Essential
Moving with a pet can add a couple extra to-dos to your moving list. And one of those items is a vet appointment. Ideally, you'll want to make a last appointment with their current vet a few weeks before moving.
At this appointment you should:
Update Vaccinations: Get everything updated and check the vaccination requirements for your destination state and any states you are passing through. This is vital because if your dog or cat doesn't have the required vaccinations for a state, they may be denied entry—even if it isn't your destination and you are just crossing through.
Obtain a Health Certificate: This tells state officials that your pet is in good health. Again, if you don't have this, entry may pose a problem.
Discuss Concerns: Whether you're traveling by car or plane, if you are worried about your pet traveling for an extended period, now is the time to discuss it. Your vet may recommend medications or even natural remedies like a weighted vest or pheromone collar.
Get Medication Refills: It may take a while to get settled in and get an appointment with the new vet, so you want to make sure your pet has enough medication to last them until then.
If you have other pets besides cats and dogs, they may not need an appointment, but you should still plan for them. For example, guinea pigs can also get anxious, so you want to keep them in as familiar an environment as possible. If their regular cage fits in your car, use that. But if not, you may need to buy a carrier just for travel.
Have fish? A common way to move fish is by transferring them to a Styrofoam box available at pet stores. Line the box with a plastic liner or garbage bag and fill it until the halfway point with water from the tank, never new water. We recommend consulting a fish expert at an aquarium store for moving advice on exotic species or if you have any concerns in general.
Decluttering Before Packing is a Good Idea
Sifting through your belongings and decluttering before your move means less stuff to pack, which can also lead to a cheaper moving price. This is the opportune time to get rid of bulky furniture and recycle outdated electronics. But don't forget that the little stuff adds up too! Ensure that you also declutter all your closets, drawers, clothes, and media collections. Even just deciding that DVDs or CDs are no longer needed can mean a few less boxes to move. You can have them donated, sold, or even put on a self storage facility for safekeeping.
An interstate or long-distance move is a lot of work. But planning and preparing well ahead of your moving date will make this big transition easier for everyone involved. Remember that moving is nothing to fret about, but it is something to prepare for!
This post contains affiliate links and I may receive a commission, at no additional cost to you, should you purchase through one of my links. Please see my disclosure for more information.