Can you believe that Halloween is almost here? One of the best ways to enjoy this upcoming holiday is with a party. If you have children or are hosting a children's party, you might be in need of ideas. 7 Nerdy Halloween Party Ideas for Kids – From a fun eating experience to a nerdy theme costume, these nerdy Halloween party ideas will delight your little ones!
That's what we're here for. There's no need to scramble for fun and engaging Halloween party ideas for children. Instead, win Halloween with this list of party ideas for scary, engaging, and family-friendly fun for the little geeks in your life.
Celebrate Halloween with 7 Geeky Party Ideas for Your Kids
1. Light Up the Night With an LED Kit
There's almost no more time-honored Halloween tradition than pumpkin carving. While carving pumpkins can be fun, you and your children might dread another year of it. Instead, inspire your children's creativity with a Halloween LED Pumpkin Kit.
An LED kit can spark your child's love of all things STEM-related. And parents don't have to carve pumpkins or worry about children using knives. Plus, children won't have to get their hands messy digging into a pumpkin's slimy and seedy insides.
Since these kits can require some time to work on, parents can have children work together to complete these kits. Or you can purchase multiple kits, ensuring each child has their own kit to work on.
2. Have a Round of DIY Halloween Bowling
No Halloween party would be complete without a few fun games! Fortunately, setting up a mini Halloween bowling game is inexpensive and fun for the whole family. For your bowling "pins," you'll need tin cans. You may even have these cans in your pantry. Your cans should be empty, as unopened and heavy cans will be difficult for the children to bowl over.
Once your cans are empty and clean, it's time to decorate them before a round of Halloween bowling begins. Paint and markers are great ways to decorate these cans. You can even wrap toilet paper around a can or two to create life-like mini mummies.
As for the bowling ball, any tennis ball or similarly sized ball should work perfectly. You can earn bonus party points for taking a few minutes to make your bowling balls orange or black with a Sharpie or similar type of marker.
3. A Fun Eating Experience for Babies
Who says Halloween fun is only for older kids? For families celebrating their first Halloween with a newborn, there's no reason your little one can't join in on the excitement. Make it a memorable occasion with Halloween-themed dishes served on specially designed ergonomic baby plates, ensuring your baby can enjoy the festivities too!
These dishes have compartments, separating foods for even the pickiest babies. Plus, these plates offer suction cups that keep dishware securely mounted to a high chair or other dining surface. As any parent knows, less time spent cleaning up after their kids is always a winning decision.
4. Turn Your Home Into a Giant Escape Room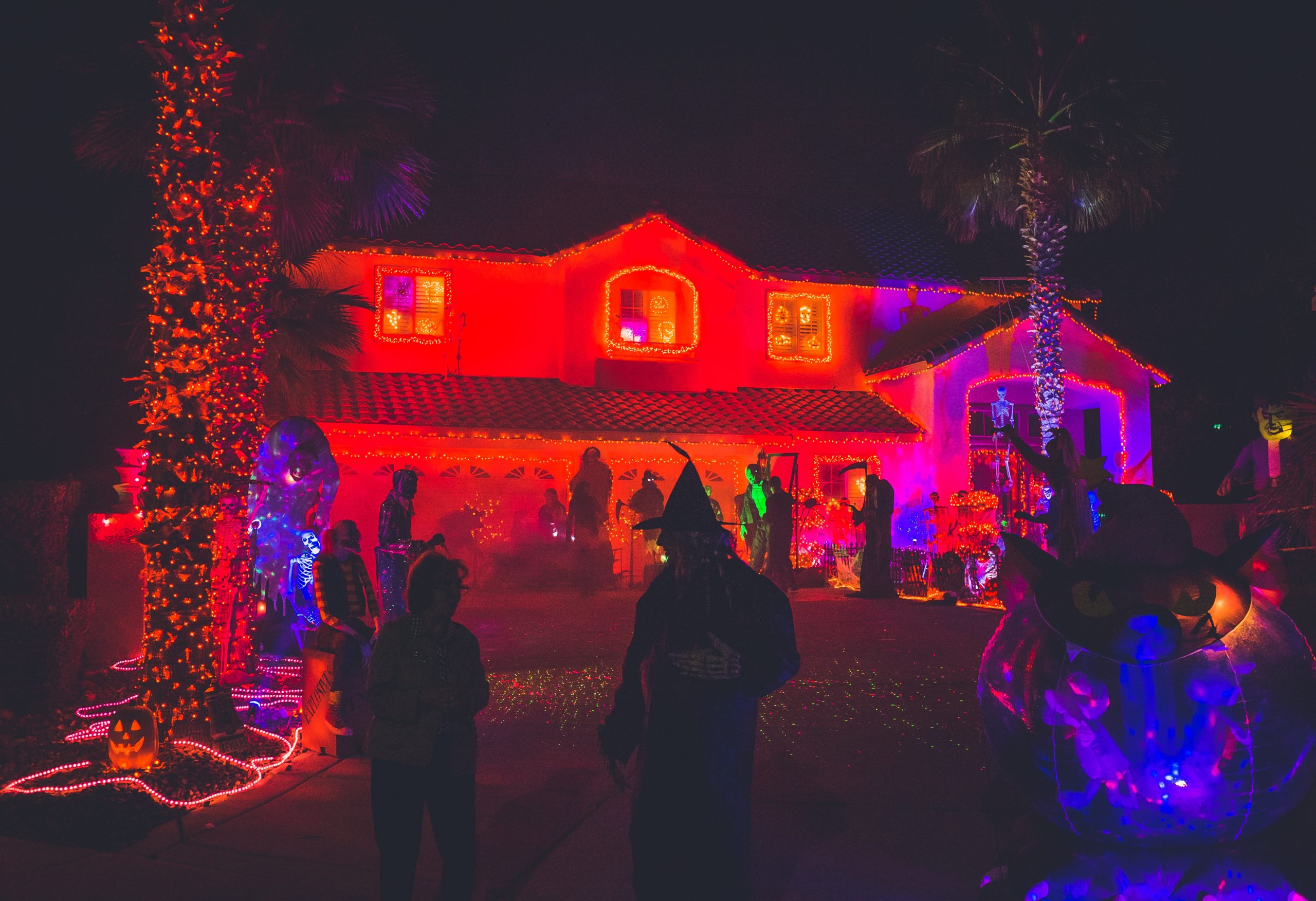 This idea takes a little time and thought to set up. However, an at-home escape room will make your Halloween party the talk of the neighborhood or school. You can also find printable escape kits online if you're short on time.
With no two escape rooms being identical, the beauty of this idea is that it lets parents show off their creativity. You can search your home for items and clues. A quick trip to your local hardware store can let you find padlocks and keys for your in-home escape room.
Once you and your party planners have an escape room setup, split your young adventure hunters into teams. Parents at this party can serve as help, providing hints if your young adventurers get stuck or need a hint. The first team to successfully escape wins!
Read Also:- 3 Reasons You Need To Celebrate Halloween This Year
5. Host a Geeky-Themed Halloween Trivia Contest
There's no better way for your children and their friends to show off their smarts than with a trivia contest. You can find trivia question-and-answer cards online that are perfect for any age group. Or take the DIY route and write up your own trivia questions and clue cards.
This idea doesn't have to be about scary subjects. You can include questions based on anything, including Star Wars, Harry Potter, or any other subject that interests party guests.
With this idea, you can have kids split up into teams or tackle these questions independently. The winning team or child can celebrate a hard-earned victory with a pre-made candy gift bag.
6. A Nerdy-Themed Costume Contest
No Halloween party is complete without the guests showing up in costumes. Why not make it a costume contest if you want to throw a geek-themed party? Fake glasses, suspenders, pocket protectors, and other clothing preferences can help turn children into the cutest little geeks imaginable.
Having each show up in their nerdiest costumes is fun for families and the children dressing up. Plus, this idea creates a fantastic opportunity for hilariously cute photos of everyone together. Get yourself and other parents to dress up like stereotypical nerds with their children for even more fun.
7. Set Up a Scary Cookie Decoration Station
Enjoying your party's many activities can work up an appetite for any child. When your little party guests need a break, a cookie decoration station is a useful and fun idea. You can make things even more special by finding a skull, witch, monster, and other Halloween-themed cookie cutters.
An adult can time the oven to have soft and fresh sugar cookies ready to decorate. That way, children aren't decorating and eating hard cookies.
Whether in your kitchen, dining area, or similar room, set out:
Sprinkles

Candy eyeballs

Icing

Food coloring gels

Candies (candy corn, M&Ms, or any other preferred small candies)
This station is easy to set up. Plus, it lets children show off their creativity! The best part about this idea? Parents can enjoy a few well-deserved cookies while hosting this party!
We all love the little geeks in our lives. Use these inexpensive, creative, and fun ideas to reward them with a can't-miss Halloween party. The only thing that will be too scary is wondering how to top such an amazing party when next Halloween rolls around!