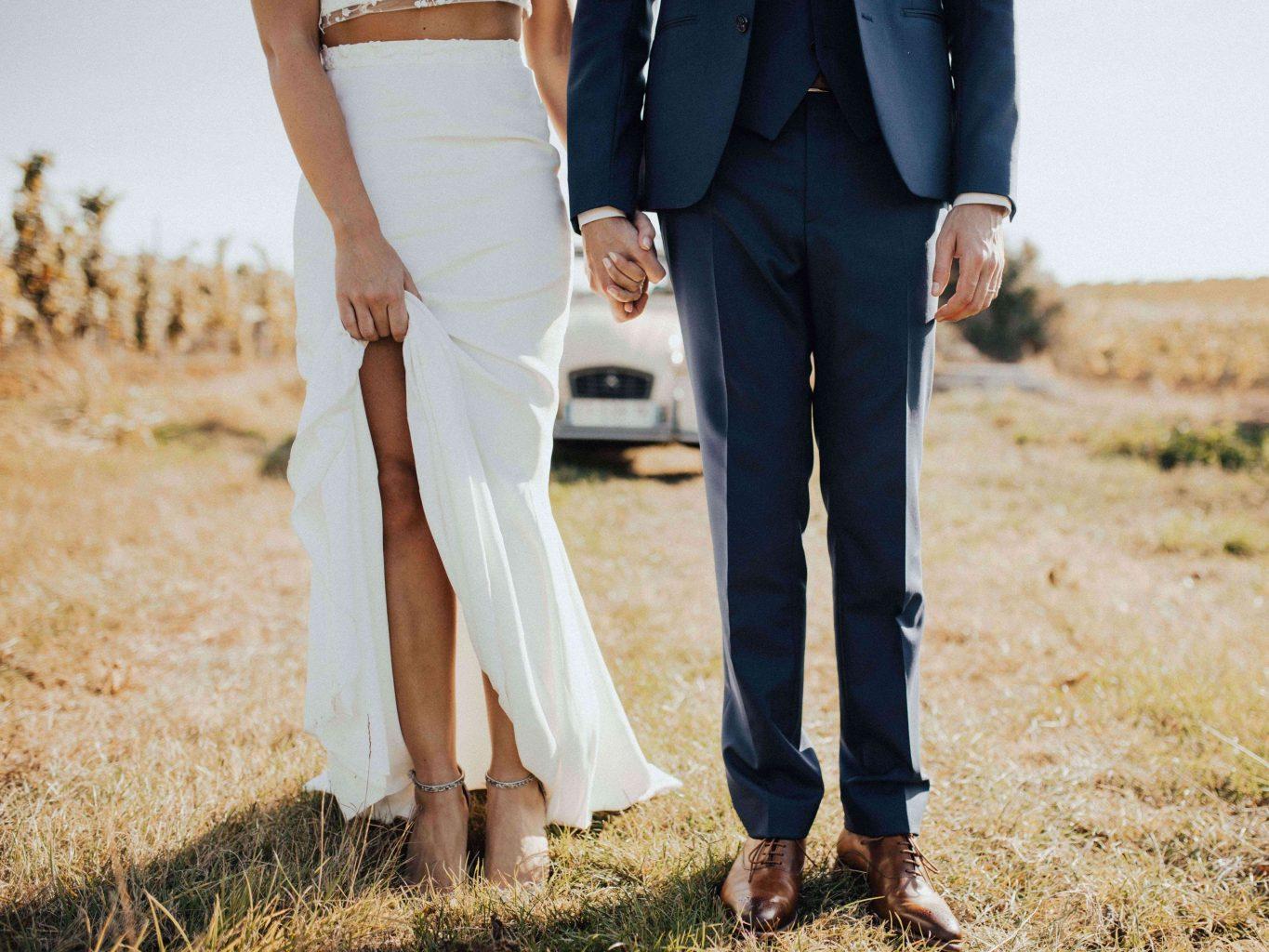 Supporting small businesses in a local community has always been a passion of mine. Before becoming a teacher, I would always shop and work at local mom and pop businesses. With my blog, I have provided local businesses here in Spokane, Washington a way to share out their business and what inspired them. Check out this beautiful bridal shop that is set to open in Spokane this summer.
Describe your business:
Honest in Ivory Bridal Shop is a brand-new business opening August 2018. My name is Cassie David, and I am the owner and creator of this new wedding dress shop in Spokane.
My name is Cassie David, and I am the owner and creator of this little shop. I am a young entrepreneur, 26 years old, with now two careers. I am also a part-time practicing pediatric speech therapist.
My love of bridal first started when I worked at A Finer Moment, a beautiful prom dress shop here in Spokane. While I was working there full time through college, every so often we would have a bride into the shop looking to modify a prom or gala dress as a wedding dress, especially a style that would be considered less traditional.
I have also been a bridesmaid in a few of my friends' weddings now, and that's when I really started realizing that Spokane was just in dire need of a non-traditional bridal shop. The will be in the Riverwalk building (No-Li Brewery building near downtown Spokane) and it is a converted warehouse, with an industrial feel in contrast to the beautiful soft lace, tulle, and chiffon of bridal.  Honest In Ivory is a bridal shop for the uncommon bride who is looking for a laid-back, no-pressure shopping experience.
What is the most important piece of your business?
My shop will be deeply rooted in inclusivity and will be committed to empowering our customers to actively practice body love and self-love. I want women from sizes 00 to 32 to have a dress that is authentic to their style.  This all comes down to the customer service.
A bride who comes in looking a certain way, with a certain budget, with a certain style, will hopefully find their absolute perfect wedding dress in our beautiful shop from our curated collection of designer gowns.
Give some recommendations to moms from your perspective:
I am not yet a mother myself (other than to my sweet/naughty yellow labradoodle, Ruby), although I think it is important when shopping here to really consider a budget and do some homework. The Internet is a wonderful tool to pre-shop and get an idea of what the type of style of bridal gown costs.
On our website, on the designer's page, you'll find a price range for each of the designers we carry. When a bride comes in already with a budget in mind, it can help prevent 'sticker shock'. Costs can add up when you include alterations, veil, accessories, shoes, shapewear, (and bridal lingerie, ooh!).
When you come to an appointment already knowing what you are getting yourself into, then you can get those tough conversations about a budget with whomever you might need too out of the way beforehand.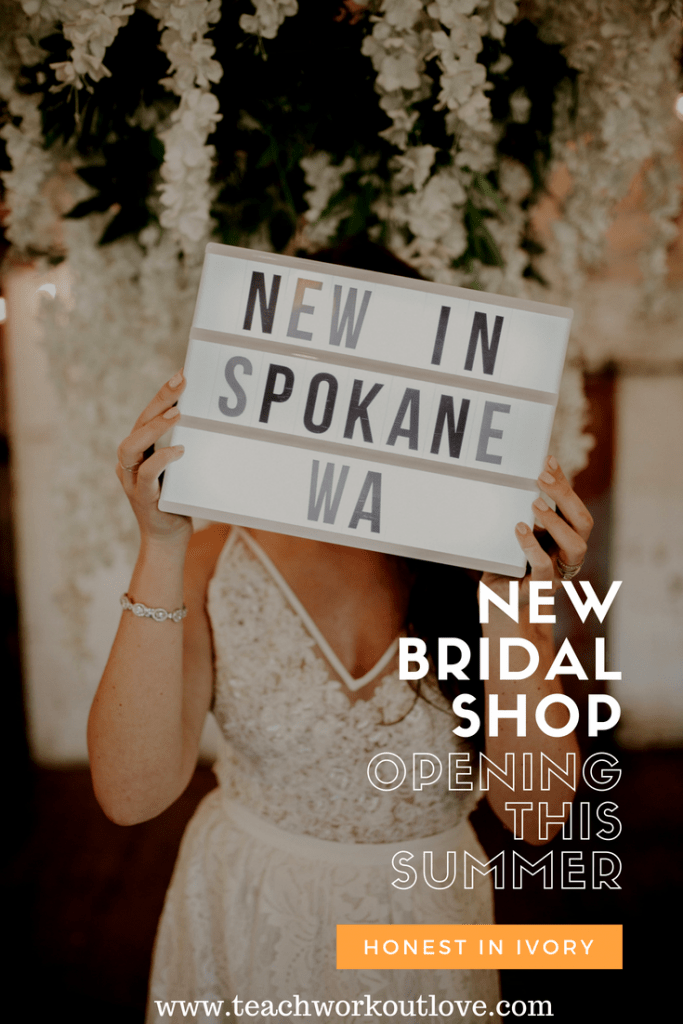 What's mindset change did you need to start a business?
I finally decided to take this dream seriously after one of my very first little patients passed away very suddenly when I was practicing speech therapy right after graduation from graduate school in Seattle. It was a rude awakening that we are not guaranteed time.
There may not be any other time other than now to take that jump into doing something you really want to do. I knew that creating my own small business was going to be so much work, but I would always regret it if I never tried. The fear of not ever trying has been enough to keep me motivated on the days when it feels too hard or overwhelming.
I also got very okay with hearing "no" and continuing anyway. Banks told me no, places I thought I was interested in renting told me "no thanks", and others gave me very interesting glares when I told them what my plan was. If someone doesn't have the desire to start a business, or just doesn't quite understand your vision, then his or her "no" might just be pushing you towards the next "yes".
How can people start this same journey?
Starting a business from the beginning is a million tiny un-sexy steps until you create a final product that then you present to the world. You must tell people and say it as if it is a for sure thing.   Just try that sentence on for size first. "I am going to create XXX business".
I only told my parents and my boyfriend for the first 3 months while I was writing a business plan on weeknights and weekends. I also sought out business mentorship within the community. I made an appointment at Women's Business Center (WBC) in Seattle, then moved the WBC in Spokane when I moved back to town in October 2017.
I learned that my fear was my compass of sorts, pointing me towards actually the big scary things that I should be trying.I am sure that I will learn hundreds of more lessons as my business inches closer and closer to the opening in this new community, although the biggest thing I have learned so far is that you wear a lot of hats.
It's not always the fun stuff, like picking out what gowns to buy for the shop. I have become a bridal buyer but also an interior designer, a secretary, an accountant, a cleaner, a painter, a social media manager, a graphic designer, a photographer, all while trying to continue to be a good friend, co-worker, partner, and daughter.
[metaslider id="8226″]
Find us on social media
Thank you for reading my story! You can find the shop on:
Instagram @honestinivory
Facebook: Honest in Ivory
Website: www.honestinivory.com
1003 East Trent Avenue Suite 105
Spokane, WA 99202
---
Did you miss last week's Small Business Spotlight? Click here.  Are you a business in Spokane and want to be featured? Do you have a Small Business that I should Spotlight? Please email me for more information and get featured today!