The iGeneration seems more enthusiast about smartphones and iPhones than other significant things. They spend most of their waking hours sticking to their cell phones communicating with their buddies. The unsupervised and unnecessary use of mobile phones can put a negative impact on their lives.
Parents are required to supervise the digital behavior of their kids to safeguard them from the bullies, molesters, offenders, hackers, and scoundrels. There are numerous monitoring apps intended for parents to monitor cell phone use of their children. This article discusses how The OneSpy parental monitoring apps enable parents to track iPhones. Parents can prevent their offsprings from the threats prevailing in the cyber world.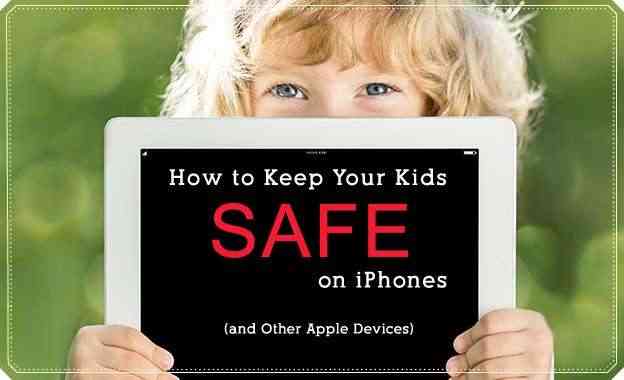 How does iPhone Monitoring App Work?
The monitoring application initiates working after installation on the targeted iPhone and iPad. Parents can use the monitoring app to remote control the device installed.  With a tracking application installed,  there's an online control panel that's accessible on any device providing the confidential credentials.
Spy on Messages
Do you know what type of messages your kids receive and send? If you don't, the parental monitoring app lets you track the text messages and iMessages exchanged by your kids through their iPhones. Now, parents can read the message content and see the contact detail of message sender and receiver. This is really important when kids become a little bit older. Children tend not to speak about what is going on as much and we as parents need to be aware.
Call Log
It may seem overbearing, but it is important that we as parents are aware of what is going on with our children's lives. This tracking app also allows access to your child's  call history of the targeted iPhone. Updates will be be shown to parents on the incoming and outgoing calls of their children. It also lets you know which numbers are frequently contacted and at what times.
Location Tracking
iPhone parental control app uses geolocation to help you detect the whereabouts of your children. You're able to follow your kids traveling from home to school, playgrounds or anywhere else. By logging into the online control panel of the spy app, you're able to see the exact current location of your kid.
Not only does it give you the exact location of where they are but also details of their previous trips. Details of where your kid was and what time it was are also provided. The geo-fencing feature of the app allows you to mark specific locations to be notified of your kids' entrance and exit from marked areas.
Camera Bug
The iPhone parental control app lets you use the smartphones of your kids as a bugging device. You can use their phones to monitor surroundings and record the events happening in the vicinity of the bugging device. There's also the ability to send a command to the targeted iPhone through the online control panel. That will turn on front and back cameras, take photos and record videos of surrounding scenes.
Mic Bug
Microphones of the targeted iPhone can remotely be operated to listen to the conversations made near the targeted iPhone. You can send several commands to record these talks for hours. This is extremely helpful if you detect if your kid is being bullied in his school. It can also help detect if they're encountering any issue while remaining away from home. Being able to stop the problem before it escalates is huge for parents.
Live Surround Monitoring
In addition to phone bugging, the parental control app enables parents to keep an eye on the activities of their kids in real-time. The app shows you the surrounding scenes. You can listen to the surrounding voices and sounds live and without getting them recorded.
Track Emails
Along with messages and phone calls, you can track the emails of your kids. Parents should do this to make sure they are safely using the internet and email services. The spy app tracks the emails sent and received via Gmail. It also shows email addresses of negotiating parties and time of exchanging these emails.
Monitor Internet History
The internet history of your kid's iPhone lets you judge the online behavior of your kids. You can know which the websites of your kid's interest are and how much time he/she spends on each website. If your kid is exposing to age-inappropriate content on the internet, you can block their access to those websites.
Manage Contacts
Did you know that you can monitor the phone numbers that are stored in your child's phone? Phone numbers can be managed with the help of mobile monitoring app without needing your child's actual phone. In addition to, you can add necessary contacts and erase unwanted or fake contacts from phone memory right from the online control panel.
Data Backup
Furthermore, the tracking app also acts as a data backup app. It creates a web copy of messages, photos, videos, audios and other media files stored on the phone.
Photo by Fabian Grohs on Unsplash
That's not all. The iPhone parental monitoring app offers innumerable features to enable parents to supervise the digital behavior of their children. It helps parents to safeguard children from the dangers of the adult world.
This post may contain affiliate links.