Typically, back to school means a sprint to get school supplies, manage calendars, and plan after school activities. However, with campus closures nationwide, academics were forced to shift their focus to online learning. Many parents saw the benefits of flexible online schedules, but it's safe to say that many felt the pressure of having to keep their kids on-task. 
As we approach a new school year, things are starting to feel normal(ish). Now the question of the year is, should we send kids back to school? Or do the benefits of online learning outweigh those of in-person classes?
In this post, we explore the benefits of each, along with the drawbacks.
Online Learning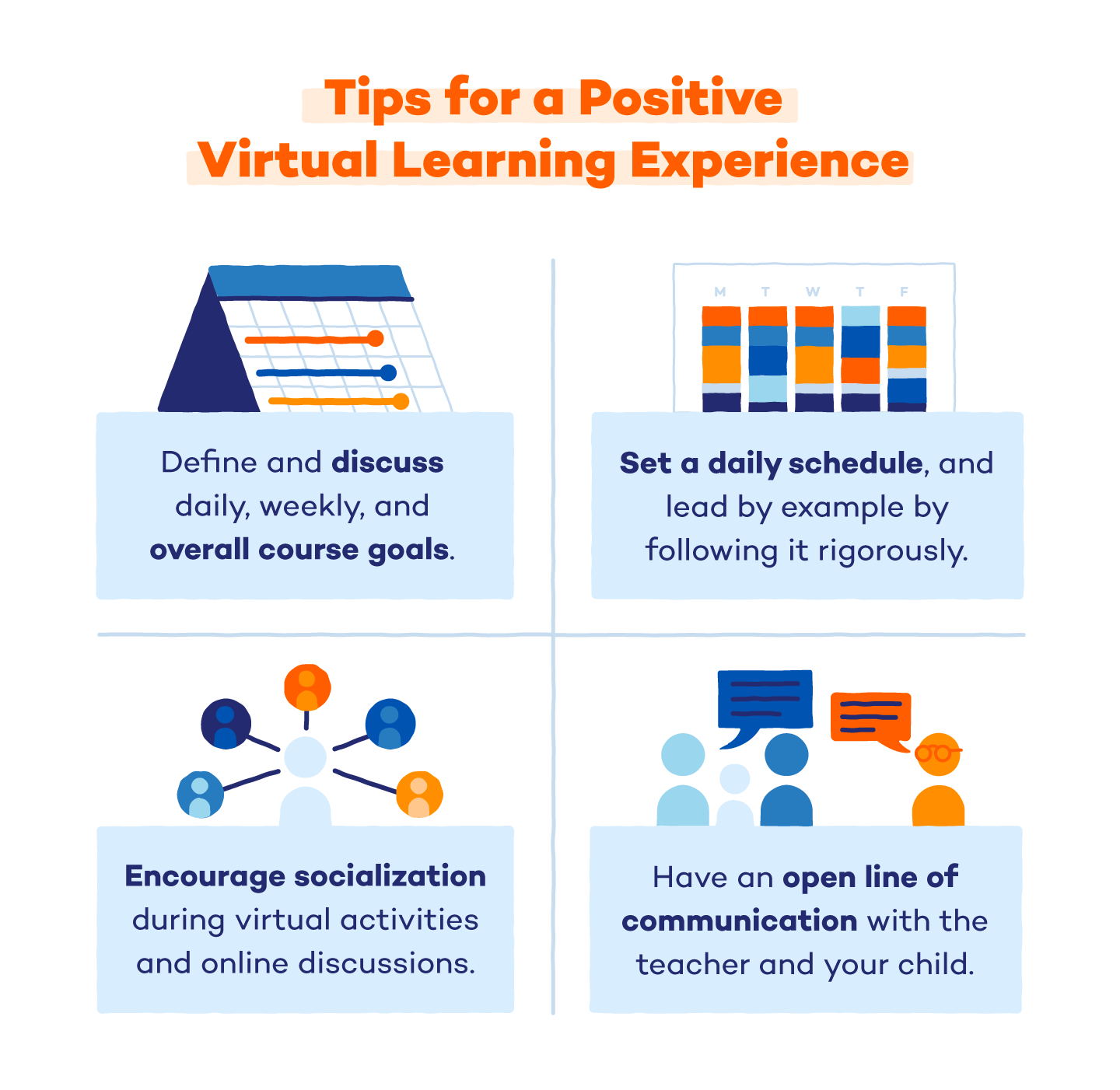 Virtual learning comes in a few different models. These include fully online courses, asynchronous models, and rotation models. Fully online courses are ones where your child or student does not need to attend any in-person class sessions. The online sessions are typically at a scheduled time and broadcast live. 
An asynchronous model allows students to review and attend classes at any time. The lessons are pre-recorded, and students are offered the most flexibility with this type of learning. Lastly, the rotation model offers a half online half in-person version of learning. This allows students the flexibility of virtual classrooms, but still offers the socialization found in traditional classes.
One of the most difficult parts of online learning is planning enough activities to keep kids focused throughout the day. Resources such as virtual museums have been a saving grace during these turbulent times.
Even prior to the pandemic, many classrooms were choosing to offer online versions of courses. For many students, this allowed them to attend school, where they otherwise might not have gotten the opportunity.
Benefits
Disadvantages

On-Campus Learning
Keeping kids occupied at school for the day is an undeniable benefit for busy or working parents. While that time along can be a saving grace, being able to have hands-on involvement in their education can make the cons of classroom learning more apparent.
Consider the type of classroom your student is in. Public, private, or charter schools can make a significant difference in the benefits of these classes. The size is a considerable factor to look at. Less individualized learning is a con of in-person classrooms if your child needs more specialized attention.
At the end of the day, there are plenty of benefits and drawbacks when it comes to in-person classes, and sitting down to think about each will be a necessity in the coming months.
Benefits
Disadvantages
So which is best? It really depends on your needs, your schedule, and your goals. Talk to your child about their preferences. Take a look at past grades and notes from teachers to find out how they learn the best. Read more considerations and best practices in this Parents' Guide to Virutal Learning.
Oftentimes, parents will choose to do a rotation model. This is when the student splits his or her time with in-person and online learning. That way, they can get the best of both worlds (and mom and dad can get some rest!).
This post contains affiliate links and I may receive a commission, at no additional cost to you, should you purchase through one of my links. Please see my disclosure for more information.