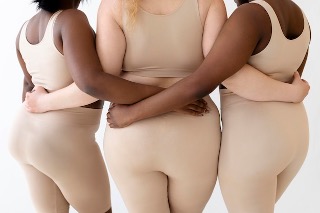 Do you ever feel like something's missing in your wardrobe? Shapewear is an essential item that can help enhance the fit of any outfit. From daily life to special occasions, shapewear can be used not only for smoothing out bulges and providing a more flattering silhouette but also for functional purposes such as enhancing posture and providing abdominal support.
In this blog post, we will explore how regular use of shapewear can benefit both your physical and mental wellbeing — so keep reading if you want to discover the hidden benefits of wearing shapewear!
1. Improved Posture
Maintaining good posture isn't just about looking confident and poised – it's crucial for your overall health too. Improper posture, such as slouching or slumping, can lead to a multitude of issues like joint pain, backache, and even digestive problems. Additionally, prolonged slouching can cause blood to pool around your legs, which can cause varicose veins. Thankfully, there's a solution to this problem: wearing shapewear.
Designed with special compression panels, shapewear can help support your back and core, improving your posture. You can find various shapewear pieces specifically designed to correct your posture and prevent these health issues from occurring. For instance, there are posture-correcting bras and tank tops that feature targeted compression panels in the back that keep your spine properly aligned throughout the day.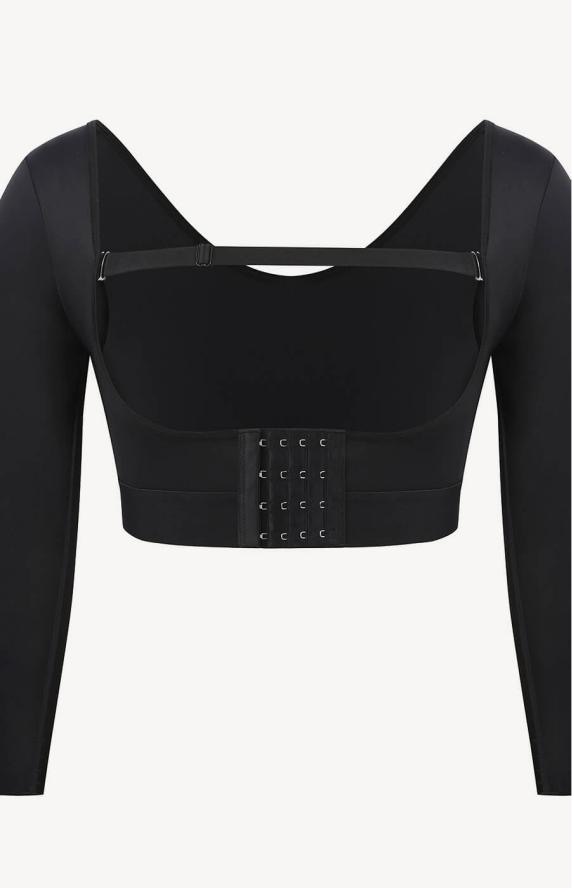 AirSlim® Posture Corrector Shapewear
This AirSlim® Posture Corrector Shapewear is helpful for maintaining a correct posture, controlling your shoulders back and providing lumbar back support. It helps you sit up straight all day, shapes the full-back, and boosts your confidence while keeping you comfortable.
2. Menstrual Cramp Relief
Menstrual cramps can be physically and emotionally taxing. Luckily, there are a few ways to help ease the discomfort that comes with them. One such solution is using shapewear. Surprisingly, shapewear can provide relief from menstrual cramps. The compression gently soothes the muscles around the abdomen, helping to alleviate cramps.
It's also worth noting that shapewear can provide support during exercise. Nobody wants to let cramps get in the way of their workout, and shapewear can help alleviate some of that discomfort. It's a simple and effective solution to a common problem.
3. Enhancing Exercise Performance
For those looking to enhance their exercise performance, incorporating shapewear into their workout routine may be the answer. Shapewear not only helps to contour the body, but it can also provide additional compression that can improve blood flow to the muscles and reduce fatigue and soreness during and after exercise. There are numerous shapewear options designed specifically for sports and workouts, such as compression leggings, shorts, and tops.
For example, high-waisted compression leggings can maximize support and compression in the core area, while compression shorts can improve circulation and support the muscles in the lower body. With the additional support and compression provided by shapewear, individuals may be able to push their workouts to new levels and improve their overall exercise performance.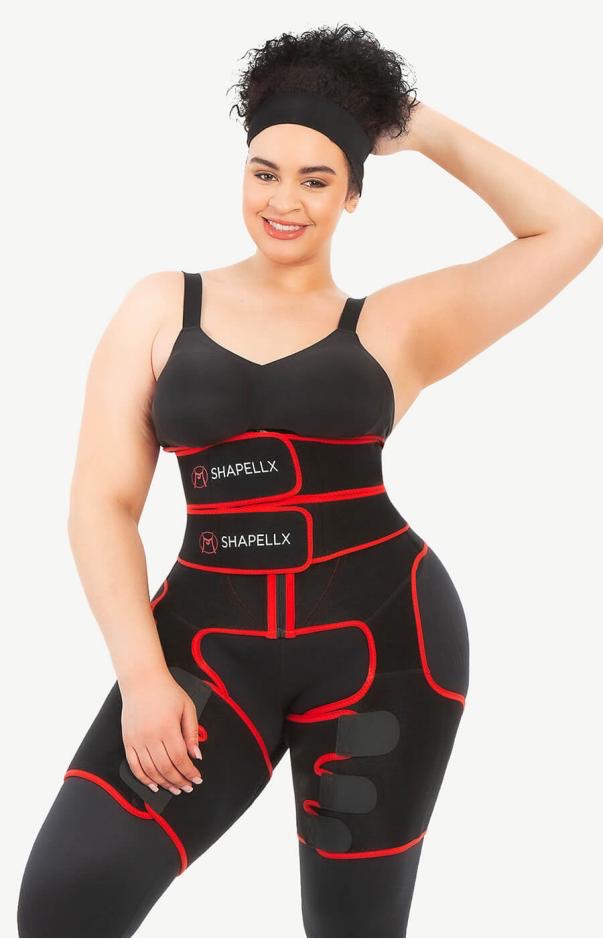 NeoSweat® 3-In-1 Thermo Active Fat Burner
This workout waist trainer helps accelerate the fat-burning and slimming process naturally. It targets problem areas like the tummy, thighs, and hips, supporting you in getting closer to your desired body shape. Ideal for wearing during workouts, running, power walking, or doing household chores, it offers a visually slimming effect while aiding in long-term results.
4. Supporting Weight Loss
Struggling with weight loss can be both frustrating and discouraging. However, incorporating shapewear into your daily routine might just be the added boost you need to reach your desired goals. Not only does butt lifting shapewear provide the instant slimming effect we all crave, but it can also encourage portion control by keeping everything in place.
Additionally, some brands have taken it a step further and incorporated technology to increase the calorie burn during your daily activities. With shapewear, you'll not only feel confident but also one step closer to your weight loss goals.
5. Health Benefits
Shapewear has long been popular among those who want a seamless and streamlined look under their clothing. But did you know that these garments offer more than just aesthetic benefits? Shapewear can actually aid in a variety of health issues, including post-surgical recovery, liposuction healing, and postpartum support.
Some shapewear products are specifically designed to offer compression and support in these areas, promoting healing and reducing discomfort. Whether you're looking for a little extra support during your workout, or need some help recovering after a medical procedure, shapewear can offer both aesthetic and health benefits.
AirSlim® Post-Surgical Open Bust Bodysuit
AirSlim® Post-Surgical Open Bust Bodysuit is designed to provide you with optimal support and comfort after surgery. Made from lightweight and breathable material with strong elastic bands, this bodysuit offers chest, torso, and thigh support for a secure and confident fit.
Conclusion
Shapewear has become a lifesaver for many people who want to enhance their curves and feel confident in their clothes. However, it is essential to remember that these body-hugging garments come with more benefits than just a smooth silhouette. Shapewear can also provide significant health benefits such as improved posture, reduced back pain, and better circulation.
These benefits are often overlooked, but they should be considered just as important as appearance benefits while purchasing shapewear. So, the next time you purchase shapewear, keep in mind the numerous health benefits you'll enjoy in addition to a sleek look.