Competing in events like running a triathlon can be exciting and rewarding, but like any sports activity, there's always the risk of injury. If the worst has happened and you've had an accident while competing, it can be hard to cope. Here are some tips to deal with an injury, both emotionally and physically.
Rest
The most important recovery tool is rest. If you've been training for a while, it can be tough to take time out, but it's important to give your body time to heal. Ice the injured area for ten to fifteen minutes several times a day to take down any swelling. Heat should not be applied to a new injury. While you sleep, elevate the injured body part above the level of your heart. Elevation reduces blood flow to the area, which minimizes inflammation and swelling.
Wear the right shoes
Think about what caused the injury and how you can avoid something similar in the future. Were you wearing unsuitable shoes? Were you competing in poor weather conditions? If the event organizers were to blame, for example, sending you through an area with unsafe surfaces that caused you to slip, you could consult a personal injury lawyer to get advice.
Gentle stretches
When you're ready, begin working to heal the injury. If there's no pain, you can begin gentle stretches to ease any discomfort. Check with your Doctor before you start doing this though to be certain you won't aggravate the injury. If you're cleared to train, go back to your training as soon as you can to maintain your fitness levels, but listen to your body. If an injury seems to flare up again or cause pain, stop immediately. Don't push yourself too far.
Adjust your training routine
Training with an injury may mean you have to adjust your training routine. Cut back to running or cycling every second day, or reduce your workout days by about half to give your body a chance to rest and recover. Avoid running on consecutive days. Take things a little slower and don't try to run as far as you build your fitness and stamina back up. Pushing too hard will only aggravate an injury further. Instead of over-doing it, try a gentle jog, slow cycle or a relaxed swim. When jogging, stick to a soft, level surface like a dirt trail. Stay away from track with hills, fast running or hard surfaces. After training for the triathlon, always ice the injured area again. Gently stretch, holding each stretch for fifteen to thirty seconds.
Check your shoes regularly for signs of wear, and replace your shoes as soon as they start to wear out. Worn out shoes won't help an injury, and can cause further accidents.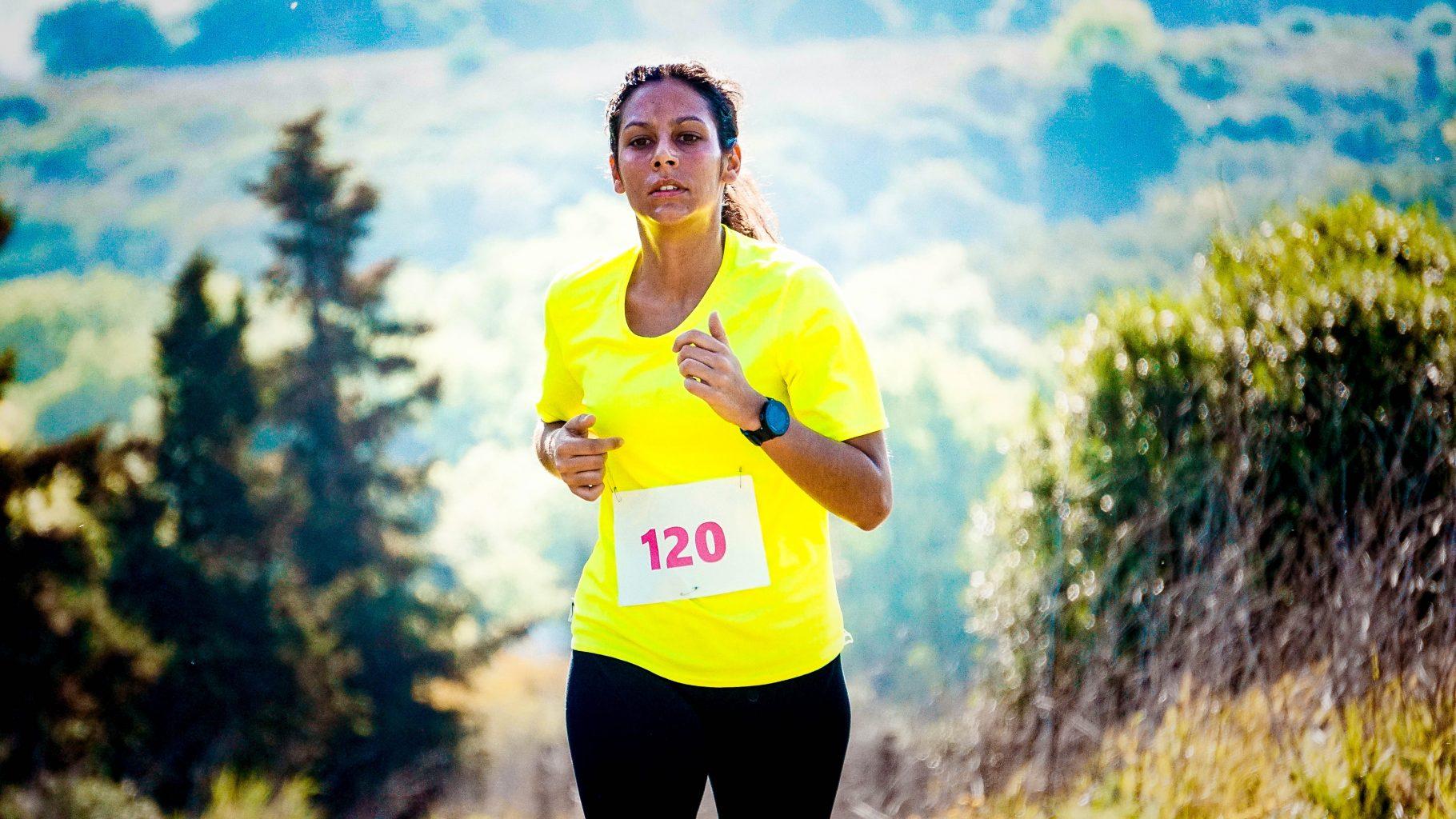 Final thoughts
Begin to note how you feel when you get up in the morning. Is the injured area stiff or painful? If it isn't, and pain comes on later, this is a good sign that you're beginning to recover and begin to gently return to training at your normal levels. However, if you wake up sore and in pain, you need more recovery time after training for a triathlon.
[blockquote align="none" author=""]
This post contains affiliate links and I may receive a commission, at no additional cost to you, should you purchase through one of my links. Please
see my disclosure
for more information.
[/blockquote]