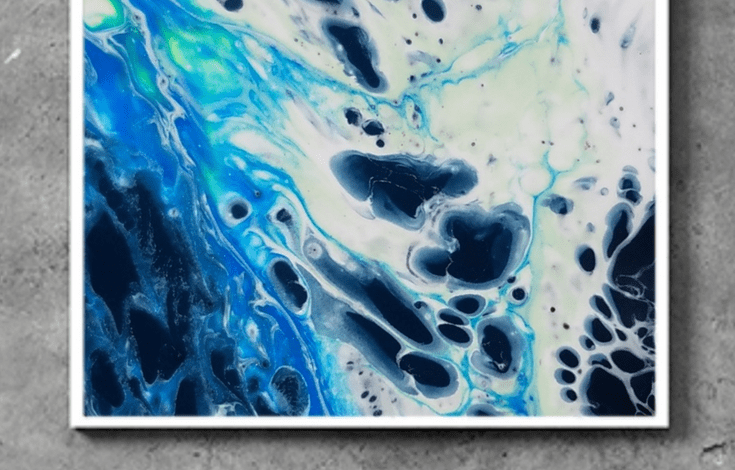 Describe your business:
I am an artist living in rural Eastern Washington.  I paint and operate an online shop, Darkspire Gallery, which showcases my work and provides a direct link for customers to purchase high quality digital prints, original art, as well as custom commissions specially created for their space. Individual guided painting classes are available by appointment at the Iron Lady Studio in Rosalia, Washington. To see my work in person, come check out the upcoming RAW Envision show on February 22 at the Knitting Factory in Spokane, Washington which will feature several of my creations available for sale. Tickets can be purchased before February 15 at www.rawartists.org/darkspire-gallery.
What is the most important piece of your business:
For what feels like my whole life I've created art, yet this second career is fundamentally influenced by my last fifteen years as a lawyer. Art exists as my primary means of expression and as a therapeutic and cathartic outlet to process built up direct and secondary trauma. I anticipate that my influences will morph over time but right now, color is life. I'd like to bring color into the homes of my customers to remind them that no matter how bleak the world appears, hope persists!
Give some recommendations to moms from your perspective:
Taking time for yourself grows your capacity to make the world a better place for your kids.  Don't feel guilty. I'd like to quote another artist with whom I fully agree about how critical it is for women to be recognized beyond the role of "mom". Just last year in an interview with the Linda Matney Gallery, Kristen Peyton stated:
For centuries of Art History, women….have long been the objects of beauty but have been excluded from the deserved recognition as the creators of beauty. The demands of motherhood and the responsibilities culturally associated with being a wife, and more simply a woman, in our society today can cause women artists to feel selfish or worse—trivial—in their pursuit of art-making. Making genuine, mature art demands both time and energy away from caring for one's spouse, children, and home. It demands that women garner from society the respect and recognition that they too have a voice beyond the home–a voice that is valuable to the flourishing of a healthy and complete society—a voice that is not selfish but culturally generative.
What's mindset change you had after you began your practice:
Every day, I'm choosing to look at the world from a perspective that sees and appreciates beauty in everything. That isn't always easy to remember to do. Art as a focus for life changed that for me.
How can people start this same journey?
Leaving a stable source of income to follow my dream was a lot like jumping off a cliff. It took a ton of crazy and the support of my family.  However, I started small before taking that step.  Every day for many years, I drew, painted and sculpted. Mastery of your media takes time and devotion, but connection with other people is a must to take your work to the next level.  Social media and the Internet provide that outlet for feedback and amazing opportunity for the exposure of my creative work.  Pursuing any passion is possible with a plan, baby steps and consistent work. Do your research.
Find me here:
Instagram @janean6590
www.rawartists.org/darkspire-gallery
---
Did you miss last week's Small Business Spotlight? Click here. Do you have a Small Business that I should Spotlight? Please email me for more information and get featured today!