Spring is in the air, and many people's thoughts are turning to cleaning the clutter out of their homes. What many people don't realize is that while cleaning in the spring benefits your home, cleaning helps your physical and mental health as well. From getting sober and drug-free to making more time for your family and from decluttering to losing a few unwanted pounds, spring cleaning can be much more than cleaning out the garage.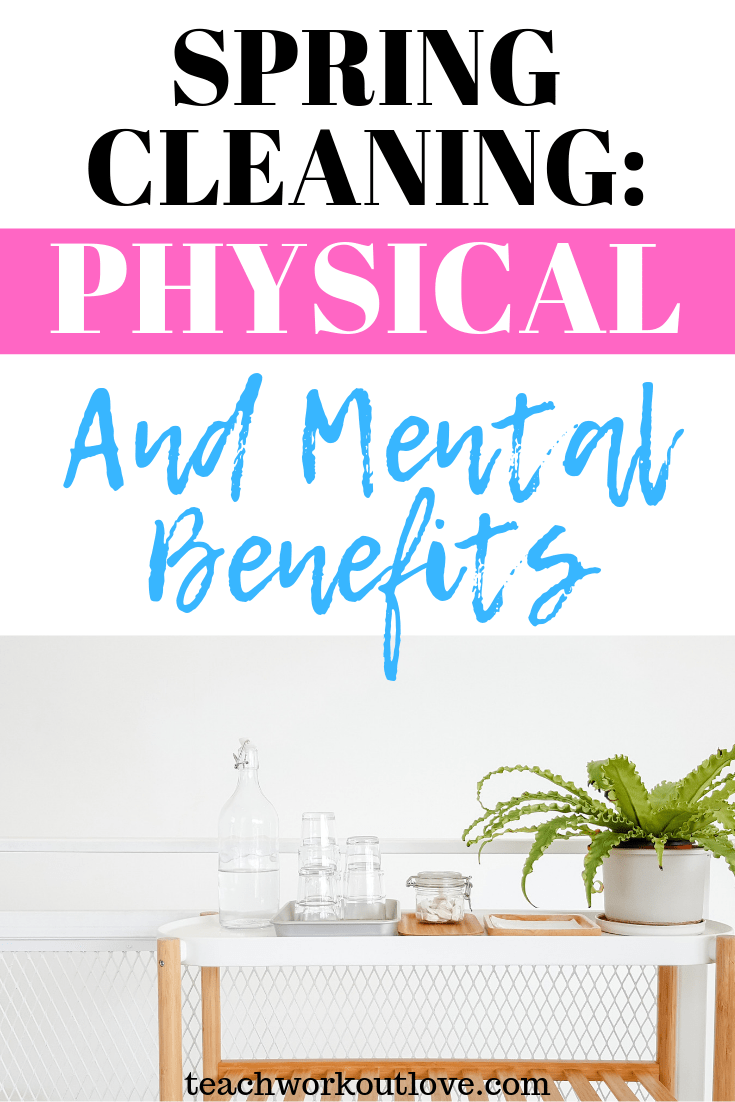 Getting Clean in the Spring
Many addicts make the resolution to get clean at the first of the year when everyone else is making resolutions. However, there are reasons to try to get clean in the brightness of a spring day as well. Whether you've relapsed during the winter or are having problems with things like fentanyl withdrawal that will require you to enter rehab, take a look at the reasons that getting clean in the spring is the way for an addict to go.
There's more daylight for the addict to work on his recovery, and the warmer weather makes it possible for him to distract himself with outside hobbies. It's also a great time to put a spring in your step and listen to the birds chirping, something you don't take the time to do when you're under the influence.
Decluttering Takes Your Life Back
Decluttering in the spring doesn't just help you to clean your home, it also enables you to get your life back. As a mom, it's easy to get behind on the little things, such as the kid's room or the hall closet, until items get so backed up that you're ready to pull your hair out. Spring cleaning, not only helps to declutter your home, in the end, it gives you more energy to spend time with the ones you love, instead of regularly cleaning, and getting nowhere. Declutter this spring and take your life back once and for all.
Keep the Sickness at Bay
Whether it's asthma or allergies from the dust lying all over your home or something worse, spring cleaning can help you to keep sickness at bay. If you've noticed your family always has the sniffles or sneezing, it could be because of dust backed up in air vents, on ceiling fans, or even in your AC system. Even an air purifier can help you with cleaning! A good spring cleaning can keep the allergies away, at least until winter rolls around once again. So, throw open your windows, put on your apron, and grab the cleaning products, and begin your spring cleaning today.
Shed Those Winter Pounds
Most people put on a little extra weight during the winter months. The weight that you really want to take off before bikini season begins. Whether you're cleaning out the garage, the attic, or only the house and the yard, spring cleaning is an activity that will burn those calories and shed that tire around your waist. For example, the simple act of cleaning your windows for 30 minutes will burn over 125 calories and vacuuming the house will burn around 90. If you're wanting to lose weight before summer, then this is the way to get the job done.
Final thoughts
Spring cleaning isn't just about cleaning your home. From getting free of drugs to shedding those winter pounds, cleaning in the spring can help you both mentally and physically as well.
This post contains affiliate links and I may receive a commission, at no additional cost to you, should you purchase through one of my links. Please see my disclosure for more information.