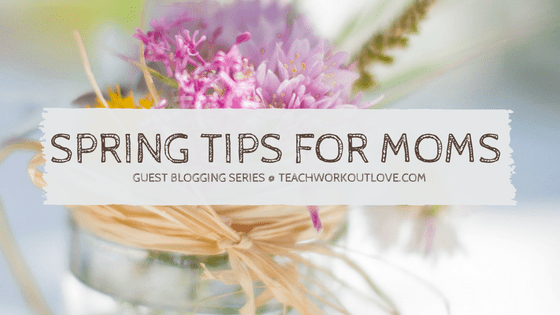 This post contains affiliate links. Review This! is a participant in the Amazon Services LLC Associates Program, an affiliate advertising program designed to provide a means for us to earn fees by linking to Amazon.com and affiliated sites. Should you choose to purchase a product from a link on this blog post, Review This! receive commission at no cost to you.
Spring is my favorite season for a reason that it is not cold that you are freezing and not hot that you are sweating all day and night. It is a wonderful time of the year to declutter and clean the house, use your gardening skills to make your home green inside and outdoor, go and play outside, take sunshine and enjoy fresh air.
As this season comes with lots of activities, I put together some tips and products to make Spring cleaning easy for you so that you can have more time to enjoy Spring.
First, let's start with decluttering the house because messy home ruins the mood. Believe me, it's easy! For this you have to just put away winter clothes, comforter, and blanket first. You can use this Storage Bags – 3 packs or this to store in a proper manner. You can also get 2-packs Storage Bags if you have a small family. I also like this 2-sets bag for comforter and blankets because it goes under the bed easily. Let me add some storage bins to organize small items like toys, books, and shoes. It will also help you in a long run.
AmazonBasics Foldable Storage Cubes – 6-Pack
24 Pockets – SimpleHouseware Crystal Clear Over the Door Hanging Shoe Organizer, Gray (64" x 19")
You can also donate clothes and toys that you are not using much, or that are outgrown. Also books, shoes, or anything you feel won't use much in your family. All these things are worth a thousand for someone who really need them.
As you are done with storing, and donating items now, I suggest you to recycle unnecessary papers, magazines, newspapers, plastic, boxes, etc. This time of the year, I take a look at papers coming from kids school whether that are still necessary to keep or not.
Perfect!! you are half done in cleaning the home. For the rest, Seventh Generation products are best to handle cleaning part without toxic ingredients so you will get green and clean home. I really like their disinfecting spray, Free & Clear dish washing liquid, and Tub & Tile Cleaner
For thorough cleaning of the house, BISSELL PowerFresh Steam Mop, Floor Steamer, Tile Cleaner, and Hard Wood Floor Cleaner is a really helpful tool. The best thing about it is that it works for all kind of floors.
In Spring, it's a nice weather outside so I love gardening to make me relax and enjoy fresh air. It's the best time you start purchasing gardening tools, and soil. Worry not, I have got you covered on this.
Vremi 9 Piece Garden Tools Set – Gardening Tools with Garden Gloves and Garden Tote – Gardening Gifts Tool Set with Garden Trowel Pruners and More – Vegetable Herb Garden Hand Tools with Storage Tote
Espoma Company (VFGS1) Organic Vegetable and Flower Soil
So, when you are done with decluttering, cleaning and beautify your home sweet home, you are ready to enjoy beautiful weather outside. But wait, with all these beautiful season outside, I never forget how my family affected with allergy symptoms, like running nose, congestion, sneezing, Ugh. If you or your family also suffer with allergy symptoms then go ahead and check for the solution here.
That's all from my side but I would love to hear from you any product in your shopping list for this season.
About the Writer: Hi! I am Farheen from Review This!, the blog to help parents decide the best products for their families. I am mother of 3 beautiful kids. In my career, mostly I worked as a freelancer but now I am connecting with moms through my blog. Currently, I am doing reviews of the products, services and places but in the near future I want to add experiences I learn while raising wonderful kids in my blog, also how to handle different nature kids whether strong willed or have learning difficulties. So keep connected!!
https://www.facebook.com/reviewthis2018
https://www.instagram.com/reviewthis2018
https://www.twitter.com/reviewthis2018
https://www.pinterest.com/reviewthis2018a
---