No one can match the care and love a mother gives to a child. A woman's life changes once she becomes a mother. It is a huge responsibility, and no one can take care of a child like a mother. Many women choose to work even after giving birth to a new life. Some find it challenging to manage, yet do both efficiently. Some people do not approve of a working mom. But that must not have any effect on you. If you are a working mom, you must be proud of it. Taking care of a child and doing a job simultaneously needs courage and confidence. You have both. You might have heard many things from people around you, but here are ten things that no one will ever tell you about being a working mom.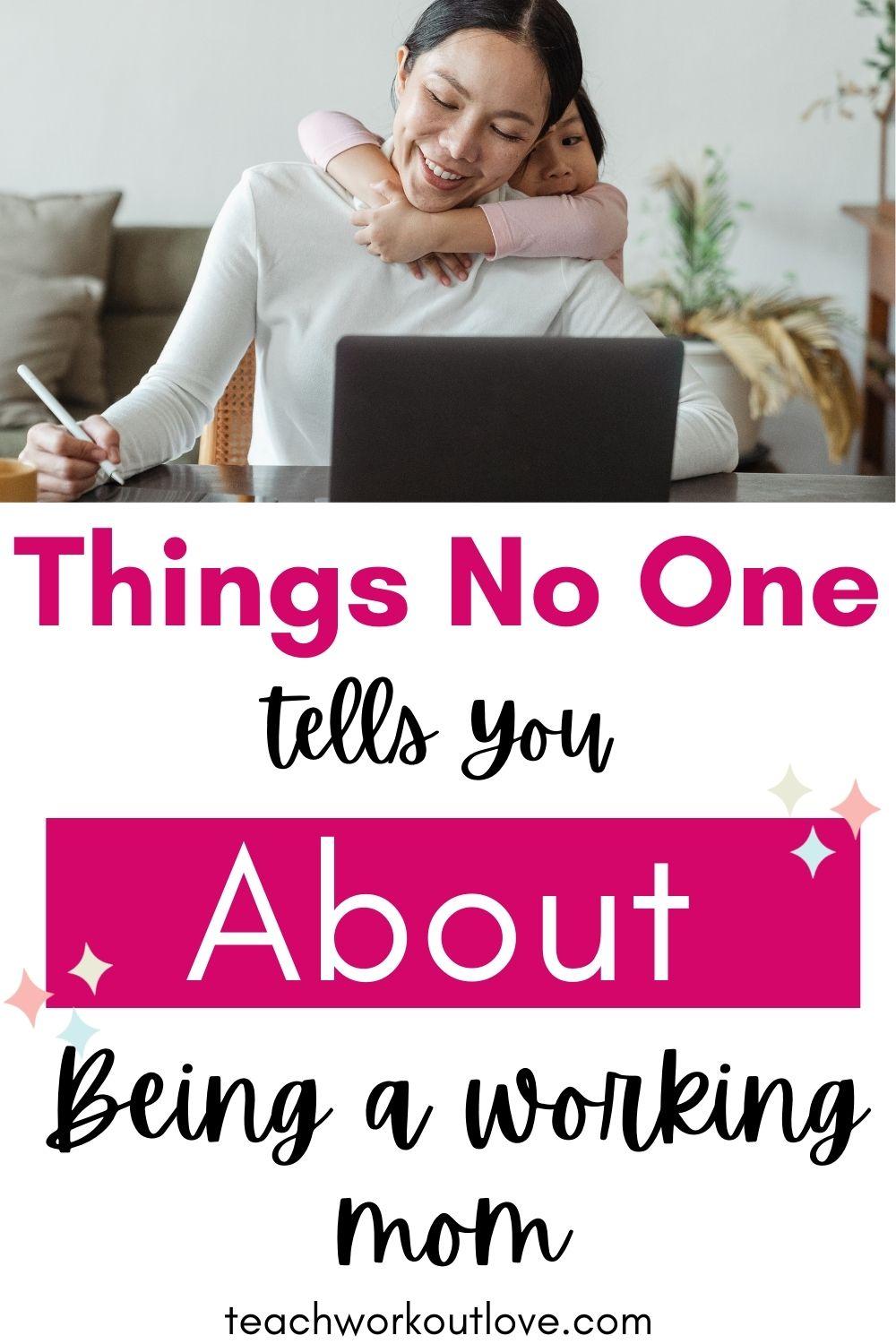 As per a report shared by the Bureau of Labour Statistics in 2018, 57 percent of the mothers were working moms in the United States. They were also recorded as spending more time in office than ever before. The 2018 Pew Research Centre data stated that a mom works 25 hours a week approximately, which is more than double what used to be fifty years ago. However, the change in the working hours does not affect parenting hours. It remains the same, and you have to fill in both shoes properly. The ten things that no one will tell you about being a working mom are:
The excitement of rejoining work
It always feels good to share your happiness with your friends and family. You might also want to return to work after long maternity leave and share your happiness with your colleagues. They might consider the maternity leave a vacation, but you know the works you had to do after giving birth to the child. Going to the office might feel like a break from the parenting duties at home.
Time management will become difficult
Babies have the habit of waking up in the middle of the night when they are too tired. But being a mother, you need to take care of the baby and keep yourself awake until he/she goes to sleep again. Before being a mother, you had a daily schedule. It will not be the same after you become a mother. You need to reschedule your day to get the required rest to handle work at the office and home.
You cannot do it alone
Taking care of a baby is a strenuous job. You will be unable to take care of everything alone. Seeking some help from the grandparents or having a nanny for the baby is essential.
The kid needs to have someone to help him with the homework, packing his school bag and many other things. You will not be able to look into all these things along with the office. It is also not possible for a kid to seek java assignment help from the very beginning. So, you will need many people around him/her to take care of when you are not around.
You will bond well with other moms in the office
It has been observed that working moms bond well with each other. You will be able to share the problems you face managing both these responsibilities. The other working moms will understand better than the other colleagues. At times, you might also feel inferior to them. They might provide solutions to problems faster than you could think of.  Nevertheless, you will get to learn things and share your problems with like-minded people.
Weekends will not be the same
People plan their weekends to get some time out of the daily hustle and bustle. But after you become a mother, things will not be the same. You need to spend most of your time with your kid and make sure he/she gets the required attention. The child will not get your full attention throughout the week.
Therefore, it is necessary to give up on your weekend plans and spend more time with the child. For working moms, it is an added pressure. You might think of resting a bit, but it will not be possible.
You will stop believing in yourself
Working moms always feel that they are not doing justice to their work, both home and office. The feeling is universal for all working moms. It is the pressure that you go through that makes you feel this way.
As a result, you are unable to invest the correct amount of time anywhere. It is also up to you to get out of such situations. Working moms can cope with such problems and get out of such situations.
You will enjoy the attention from your kids
Getting out of such depressing situations is difficult. But, working moms get the proper attention once they reach home. The kids are overwhelmed to see their mom after a long day. Their unconditional love will make you get rid of any worries or tension. You will feel lucky to be a mother to such beautiful kids.
Being a mother is a beautiful feeling. Nothing can replace that. Despite all the tension, worries, difficulties you face while managing work and home, you cannot ignore the happiness you feel when you see your kids. You need to look at it as a blessing. The responsibility of bringing up a child is massive. But, moms, working or not, can do so in the best possible way. The seven points mentioned above are the ones that no one talks about. You will never hear them from anyone but will face every situation as you move forward.