The internet has revolutionized the way we obtain and process information. Literally, anything you want to find out is available at your fingertips at any time of the day or night. However, this also leads to a lot of misinformation online, and you need to be very careful with what sources you trust. Almost anyone can go online and make a webpage look fancy and official. If you are looking for toddler nutrition advice, the internet isn't a terrible place to start, you just need to be wary. You may even get overwhelmed by the sheer amount of opinions, contradictions, and myths that are out there. The best idea is to put your trust in an expert – after all, that's why they do what they do. Keep reading to find out why expert advice really is the only advice you should hear when it comes to your baby's nutrition.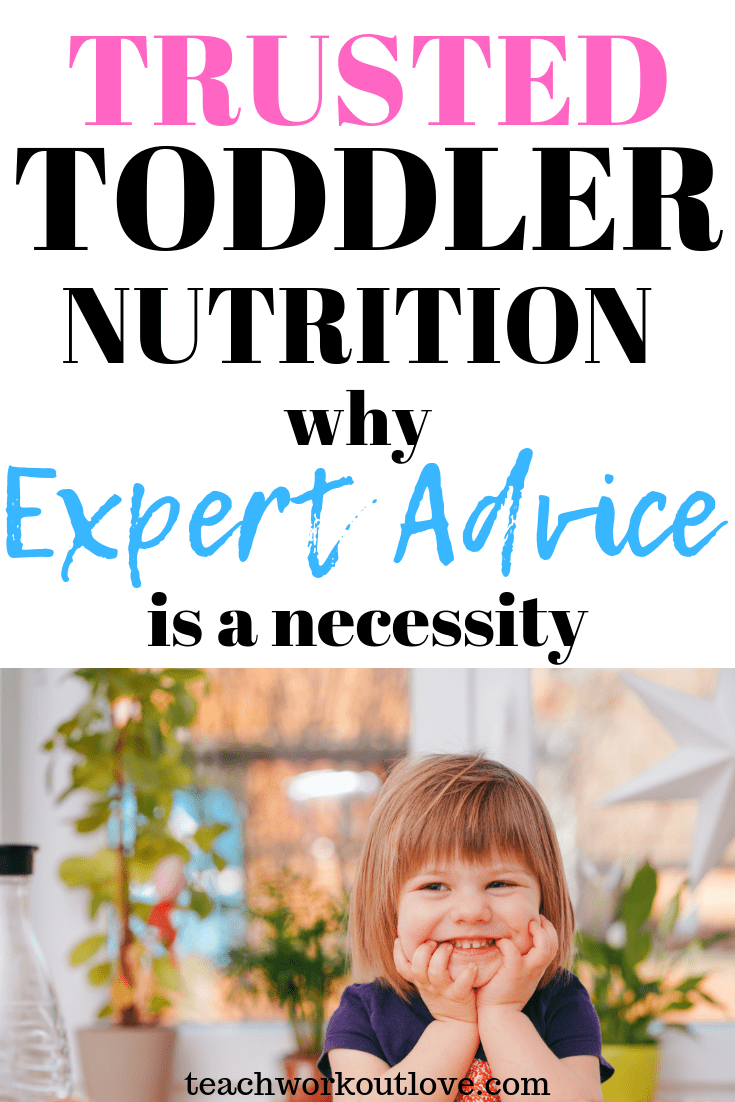 A Doctor is full of Information
Seeing a doctor on a regular basis is something that everyone should be doing. Your health is of the utmost importance, so why would it be any different for your baby? Your family doctor is a great resource for proper nutrition information and guidelines. While they may not know everything, they are versed enough to know what your baby does and doesn't need.
While your family doctor may not specialize in nutrition as a nutritionist would, they do have years of experience and training. You can trust that your doctor is going to give you the most accurate toddler nutrition advice that they can. If you can't trust your doctor's advice, you shouldn't be seeing them in the first place.
Experts Give Expert Advice
Sometimes, as a parent, you may think you need a bit more advice tailored to your unique situation. Some babies and toddlers have a hard time digesting certain things, they may be picky eaters, or even have food allergies. This is where a nutritionist can play a key role in your toddler's health.
Don't be afraid to ask for help, referrals, or whatever else you need to help your child. Getting proper nutrition advice for unique toddlers is very important. A nutritionist will be able to suggest many different foods, drinks, and even activity ideas to help get your child eating better if they are fussy.
Trusted Online Sources
Just because there is a lot of free flying and unreliable information on the internet it doesn't mean that none of those sources can be trusted. Anything government related is a sign that they are a trusted source. The Department of Health offers a wide variety of nutritional information and guidelines, and it isn't just for babies and toddlers.
Nutrition Australia is another great resource for parents looking for advice. They have tons of information that covers just about every topic you could think of. They can offer suggestions for nutrition during various stages of childhood, as the requirements change as your child grows.
You just want to keep in mind that you can't trust everything you read online. We don't want to take away from reputable sources, but there can be a lot of wrong misguided information online and you need to be aware of that.
Trust The Expert Advice
In the end, if you need toddler nutrition advice, there are a few different places you can faithfully turn to. Whether it be your own family doctor, who would know more about your unique situations up front, or it is a nutrition expert, you can trust the medical field. As long as you keep wits about you, you should be able to navigate a lot of the misinformation with basic common sense. If all else fails you can always ask a medical professional. All that it comes down to is you being willing to ask for help when you need it.
This post contains affiliate links and I may receive a commission, at no additional cost to you, should you purchase through one of my links. Please see my disclosure for more information.