As a parent, I always struggle with what I can get for my daughter that she will use beyond Christmas. There are so many toys out there that you can get and that can get shelved within a month of getting it. But what type of useful gifts could you get for your child that they can actually use throughout the year and for years after that?
Recently we have been looking into bigger purchases and less smaller purchases for our daughter since she has so many toys. We go through her toys every 3-6 months and try to clear out the ones that have lost all their pieces etc. and it just never ends! There are so many of them. My husband and I felt like we shouldn't buy her any more toys this Christmas because she already has so many!  But what do we get them? I looked further and I found a few gifts that would go beyond the holidays.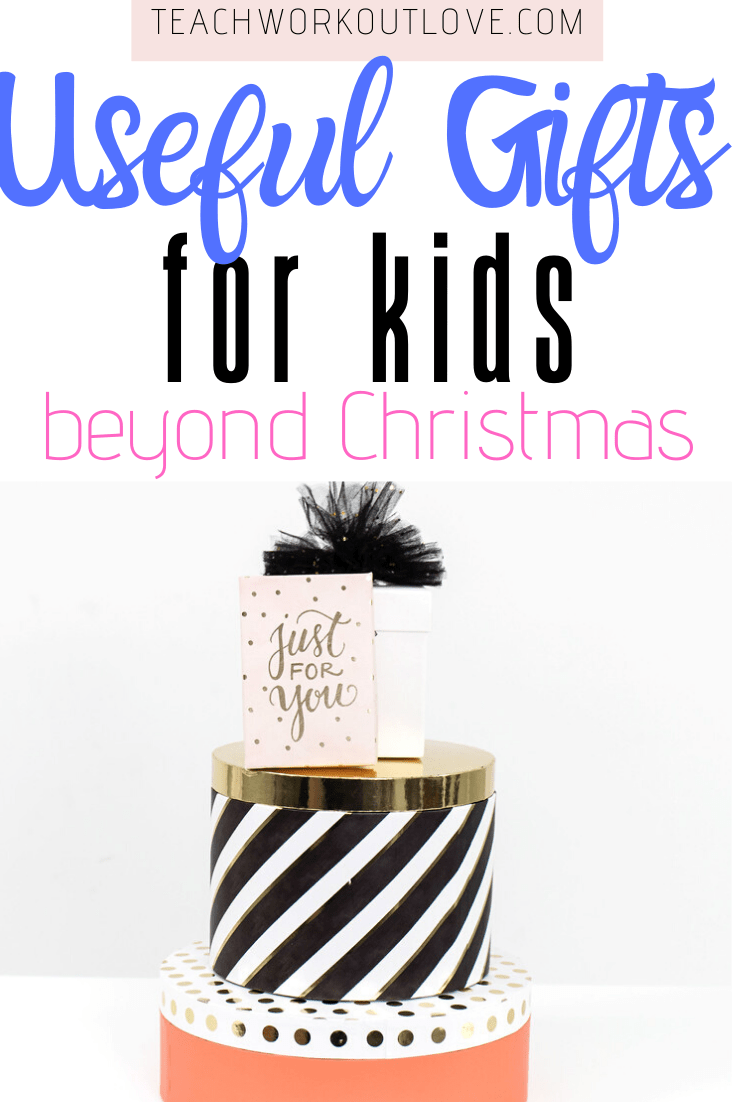 Rocking Chair-
This can be a gift that would last for a long time. It can be used in the playroom always! Rocking chairs can be used all year long and can be found in many sizes and colors.
New laptop –
Going into grade school, all children need to know how to use technology. Between iPads and laptops, children still need to know how to use it! It is easier to start at an early age teaching kids how to use technology than waiting for them to learn at school. There are great deals on PC Liquidations site for buying a Dell Chromebook. Between laptops, desktops and tablets, check their website first!
New Bookshelf –
Another useful gift that kids and parents can use beyond Christmas is a bookshelf. Delta Children has an amazing bookshelf that can be converted into a changing table. I love that their changing tables can convert into a bookshelf. Being a mom, having to buy two different pieces of furniture is annoying! It's so clever to put the two of them together!
Teepee –
A fun addition to a play area or a bedroom. This can be used for years, it will never get old. It is really easy to put together. Not only are these are great gifts but they can be a staple in the playroom all year round. This gift won't go back in the box and never be seen again. Leave it out for the kids to play with.
Sleeping Bag –
A really fun gift that they can use to play with and bring to their friends house when they are sleeping over or even their grandparents house for a sleepover too. Traveling with kids isn't always an easy task when it comes to finding sleeping arrangements so having a sleeping bag can help kids transition. Sleeping bags are amazing useful gifts beyond Christmas because they can use it anywhere they go throughout the year!
Princess Table and Chairs –
What a great addition to your children's bedroom or playroom so that they can feel independent when playing. They can use this to eat, color, read, craft, etc!
Rolling Luggage
Lastly, another amazing useful gift beyond Christmas is a rolling luggage. This has been a huge hit in our house. My daughter uses it to pretend that we are going on a vacation and she rolls it around as if we are at the airport. She will use this to travel back to the east coast for the holidays but she loves bringing it around the house with her toys in it. Wildkin makes these amazing rolling luggage in so many different designs!
Step Stool –
A creative idea to get for your child that can be used anywhere in the house and is important to have, especially near the bathroom! This is especially important when potty training your child as they can use it to climb up and down from the potty easily.
Final thoughts
Make sure to purchase at least one long lasting gift for your children this year. Eliminating some of the toys and replacing it with a fun item that can last longer than a toy is a huge benefit to both you and your children. Useful gifts as presents are the best way to go!
Happy Shopping!
This post contains affiliate links and I may receive a commission, at no additional cost to you, should you purchase through one of my links. Please see my disclosure for more information