It's that time of the year: summer has finally arrived, school is out of session, and time is nowhere to be found. For any busy mom, making the best out of these days spent under the sun can feel like a struggle. It's a season associated with pool floaties and spontaneity for our kids, but one where we still find plenty of work on our shoulders.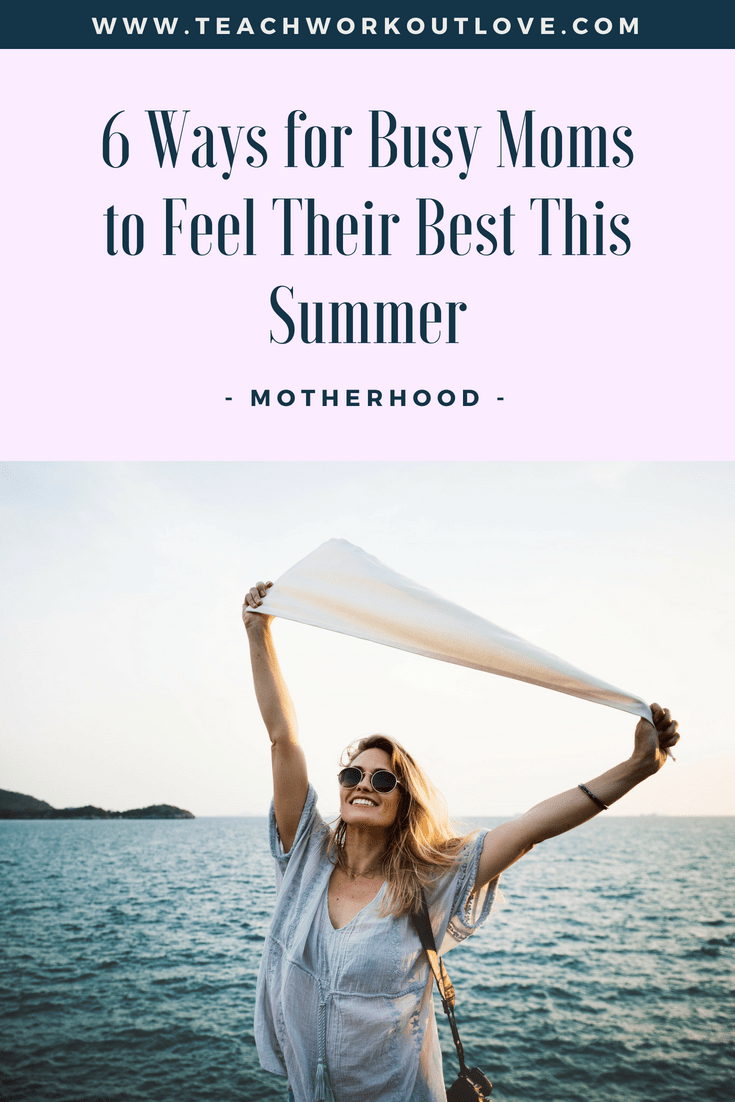 Luckily, there are endless ways to make this time not only rewarding for your family, but for yourself, too. Creating time to better yourself is essential for any mom who finds herself with too little of it. This summer consider these six ways to balance work, family, and sanity.
Make one spontaneous decision a day.
Photo by Brooke Cagle on Unsplash
Sounds simple enough, but it works: embarking on a whim will make any day that much more memorable. It doesn't have to be a huge life-altering decision; think small indulgences. Escaping our comfort zone challenges us to live each day a little differently, which is what us busy moms so desperately crave. If the weather is nice outside, consider taking a walk around the park. Looking for a change in your fitness routine or a way to kickstart it? Many fitness or yoga and Pilates studios offer free week or month-long passes. Remember to keep an open mind. You'll find yourself feeling renewed, open to new experiences, and the best version of yourself.
Don't forget to treat yourself–and your skin.
Photo by Anna Sullivan on Unsplash
As the weather changes, so does our skin. While you may not have all the time to yourself that you'd like in the morning, you should still incorporate a simple routine with minimal steps to invest in your skin. Beyond facial cleansing and simple toning, consider investing in skincare products that offer a 2-in-1 deal, for example, a good anti-aging moisturizer with SPF to protect your skin from the sun's harsh rays. Many tinted moisturizers available on the market now offer good SPF coverage.
For a healthy, radiating summer glow, exfoliation is key when it comes to unlocking our skin's potential. Applying gentle lactic acids peels to improve your skin's texture can be done at home. However, if you're afraid of at-home exfoliation treatments, consider getting gentle exfoliation treatment done by professionals and treat yourself to a much-needed spa day.
Plan ahead for a good night's rest.
Photo by Kinga Cichewicz on Unsplash
As our kids' day-to-day schedule changes, so does their sleep–as does yours. It's essential that any mom dedicates at least seven to eight hours of beauty rest every night to wake up feeling energized and ready to take on the day. Set an earlier bedtime for yourself and your family, emphasizing the need for "quiet time." Consider doing some yoga before bed, as it is known to lead to deeper and more restorative sleep. If all else fails, unplug your phone, turn lights off and drink a nice, warm cup of herbal tea. You'll thank yourself in the morning.
Fine-tune your schedule in a way that works for you.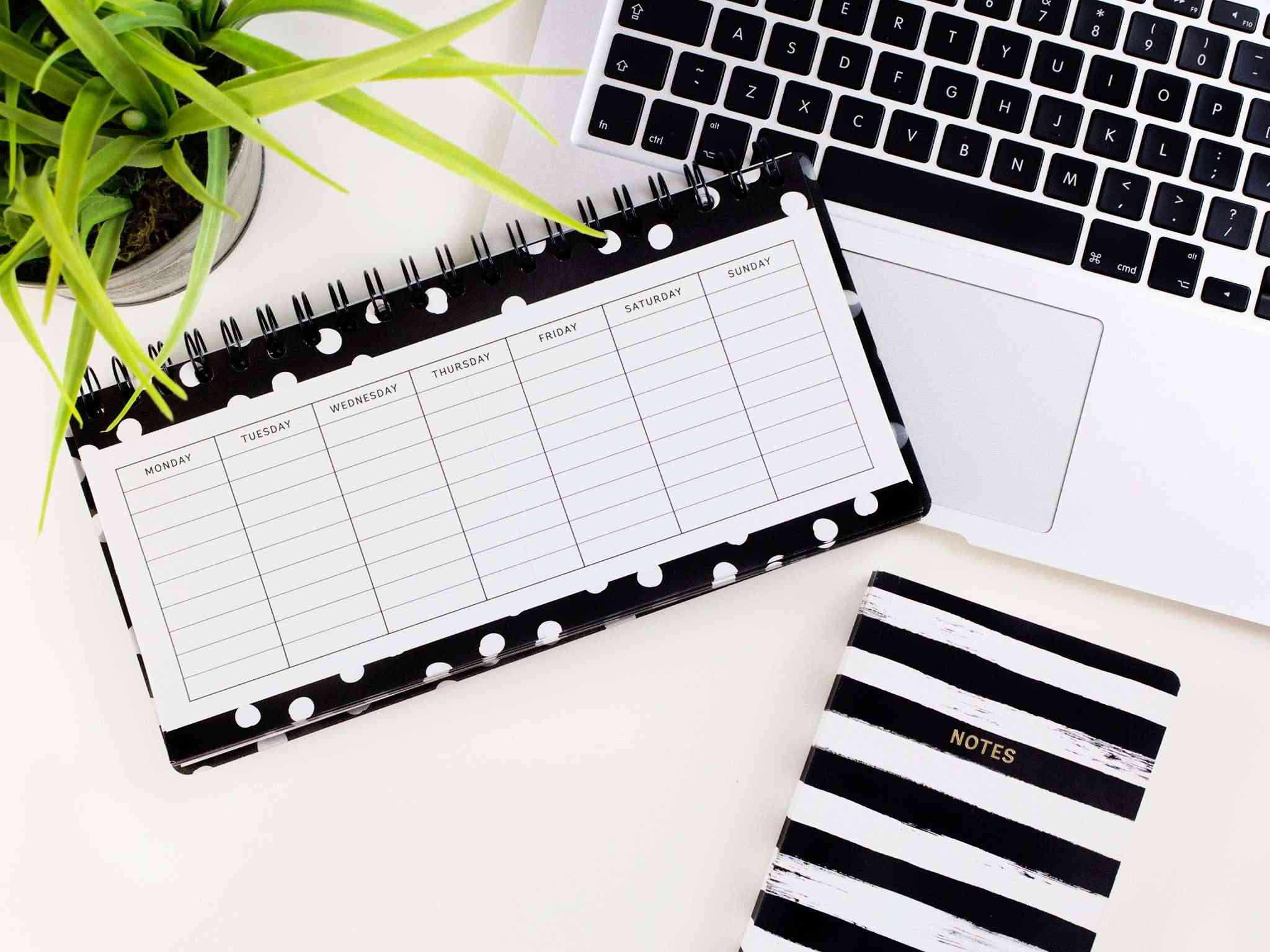 Photo by Emma Matthews on Unsplash
As a working mom, we often face guilt over the daytime hours spent at work versus spent outside in the sun with our family. While there's no easy way to create more hours in a day (and man, do we need them), you'd be surprised at all the small shifts in your schedule that can lead to more time at home. Try creating a streamlined to-do list of everything you need to prioritize so that you don't find yourself struggling to catch up the next day. Once you're on top of the ball game, time won't be so hard to find.
Consider changing your eating habits.
Photo by Icons8 team on Unsplash
There are innumerable benefits to eating healthier that don't all relate to weight loss. From eating more plant-based to switching to a low carb diet, the benefits for how you feel and look are innumerable.
Studies have shown that those who cut back on their carb intake also find themselves with improved energy levels, mental cognitive functions, and much deeper sleep. For any mom, feeling energetic and well-rested on any given day is priceless. Many shy away from making the switch in fear that they will no longer be able to consume their favorite dishes, but it's simply not true. Craving some pasta? Try swapping out the carbs for lighter veggies like spiralized zucchini, daikon radish, or turnip. Sneaking in more veggies for your kids is a plus, too!
Set aside time to unwind.
Photo by Carli Jeen on Unsplash
No matter what, make some time for yourself to unwind, relax, and achieve some level of peace. Even if it's a spare five minutes, it's crucial for any busy mom to give themselves the chance to enjoy the little things in life. What you decide to do with your "me time" is up to you. We all find joy through different ways, but it can be as simple as sitting down with a glass of wine.  Listening to one of your favorite songs, or finishing a chapter of a new book is also setting aside time. Make the best out of this summer season by giving your soul the tender loving care it's been missing.
Featured Photo by Thought Catalog on Unsplash